Coachella Valley Animal Shelter
THOUSAND PALMS (CNS) – Nearly two dozen abandoned dogs previously housed at the Coachella Valley Animal Campus in Thousand Palms were on their way Thursday to an out-of-state rescue facility, where there will be renewed efforts to find them new homes.
"When it comes to pet adoptions, every day is critical for ensuring that the pets in our care will have a positive outcome," Riverside County Animal Services Director Erin Gettis said. "With our Coachella Valley campus closed, our top concern was that the animals, especially our large dogs, could languish in the shelter without a chance for a new and loving home."
The 20 big dogs, mostly German shepherds and Siberian huskies, were moved out of the Thousand Palms shelter last month and temporarily placed at the semi-operational San Jacinto Valley Animal Campus because of impacts stemming from Tropical Storm Hilary, according to officials.
Flooding and infrastructure damage occurred in multiple areas of the eastern Coachella Valley during the tropical storm in August, and again when monsoonal rain storms swept through the region on Sept. 1.
"The shelter was inaccessible to the public due to a very large area of flooding on the road to the shelter," Department of Animal Services spokeswoman Kerri Mabee told City News Service. "The building itself is fine. Only a few roof tiles broke loose in the wind."
The facility has since reopened to the public.
Four nonprofits combined efforts to find alternate adoption prospects for the dogs after the shelter was closed, culminating in the Dane County Humane Society in Madison, Wisconsin, offering to take in the canines and seek adopters for them.
"Shelters and rescues continue to struggle with high intakes, overcrowding and slower adoptions," Dane County Humane Society spokeswoman Lisa Bernard said. "We know how much our community cares about animals. We hope they will open their homes or tell their family and friends about the amazing pups arriving here, looking for new homes, so we can continue to save more lives."
Arrangements were made with the nonprofit Wings of Rescue, which provides volunteer charter flights to various destinations for pets in need, to fly the dogs to the upper Midwest city.
"Wings of Rescue flies wherever we're needed to help at-risk pets and, in this case, we're thrilled to be taking mostly large dogs today," Wings of Rescue President Ric Browde said. "Big dogs can be hard to place into new homes, and we know these wonderful pets from Riverside County are going to new homes in Wisconsin, where there happens to be greater demand."
The pets were taken from San Jacinto to Ontario International Airport Thursday morning and loaded in their holding cages onto a single-engine Pilatus turboprop for the trip eastbound.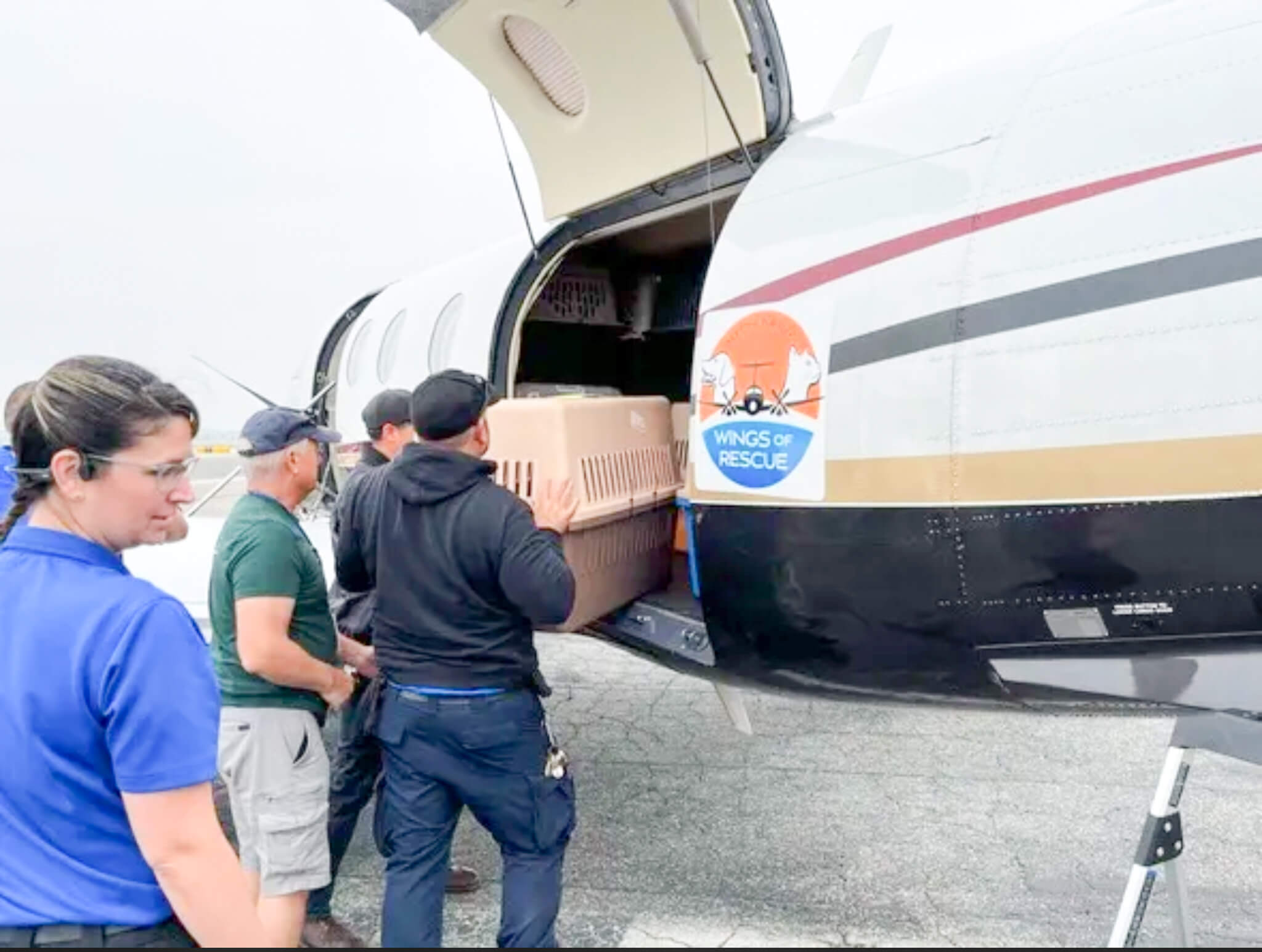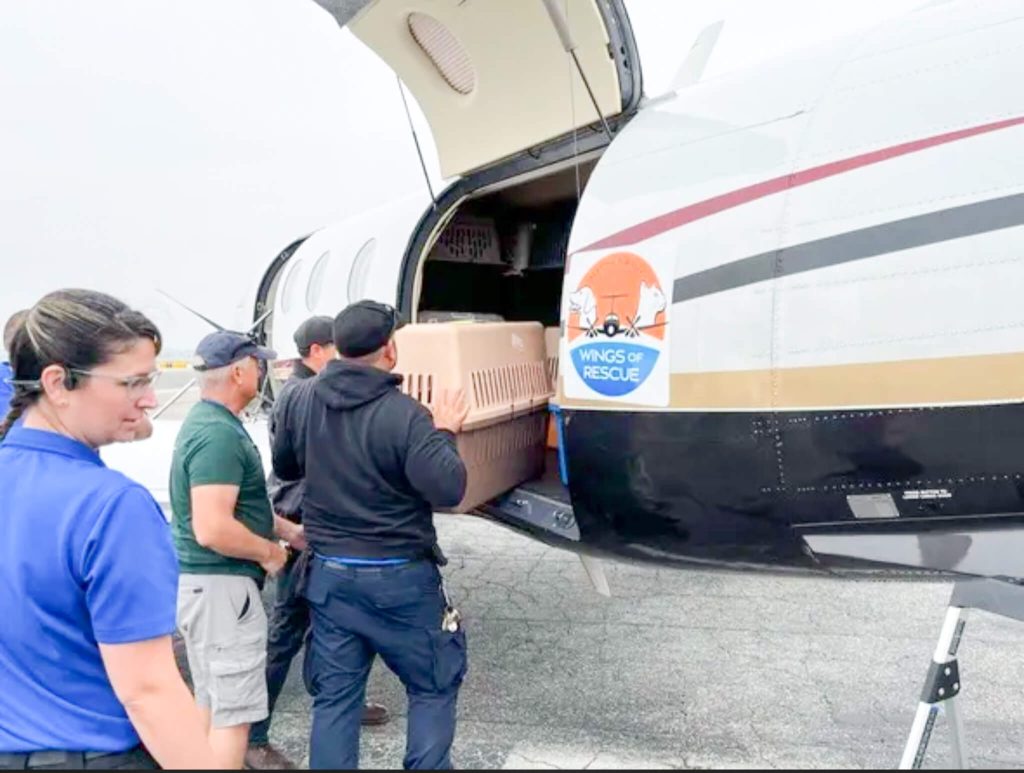 For More Animals News Visit www.zapinin.com.