Baby Giraffe
LOS ANGELES (CNS) – Visitors to the L.A. Zoo can now view its newest resident — a baby male Masai giraffe, in the Africa section, zoo officials announced Monday.
"We are happy to have a safe and healthy delivery of the newest arrival to our giraffe herd. He was standing, walking and nursing within 90 minutes after birth," Mike Bona, a zoo animal keeper, said in a statement.
"The L.A. Zoo strives to give our guests the opportunity to witness the development of a giraffe calf into an adult. These experiences help deepen their connection to wildlife and provides an opportunity to learn about the efforts that go into Masai giraffe conservation."
The unnamed calf weighed in at 174 pounds and stands 6-foot-4, the zoo said. Mom is 12-year-old Zainabu and dad is 11-year-old Philip.
Female giraffes are in gestation for about 15 months before giving birth to a single calf. The calf grows about three feet in the first year, and attains its full height at 5 to 7 years of age.
The L.A. Zoo has a long, "successful" history of breeding giraffes, officials said. The new calf was born as a result of a paring recommendation made by the Masai Giraffe Species Survival Plan, a breeding program between the Association of Zoos and Aquariums, and accredited zoos to maintain genetic diversity and sustainability in the North American zoo population.
Masai giraffes are classified as endangered by the International Union for Conservation of Nature's Red List, as that specific population has declined by 50% in the last 30 years. According to zoo officials, the biggest threat to the Masai giraffe population are habitat loss and illegal hunting.
Many Masai giraffes are poached for meat and products such as hide, bones and tail hairs.
These giraffes can be found across central and southern Kenya and throughout Tanzania. They are identified by their lacy-edged or irregular spot pattern; each giraffe has a unique pattern.
Masai giraffes grow up to 18 feet tall and can weigh up to 2,700 pounds, making them the largest giraffe species and the tallest mammals, according to the L.A. Zoo. Their necks make up roughly one-third of their body height and are used by males to determine mating privileges.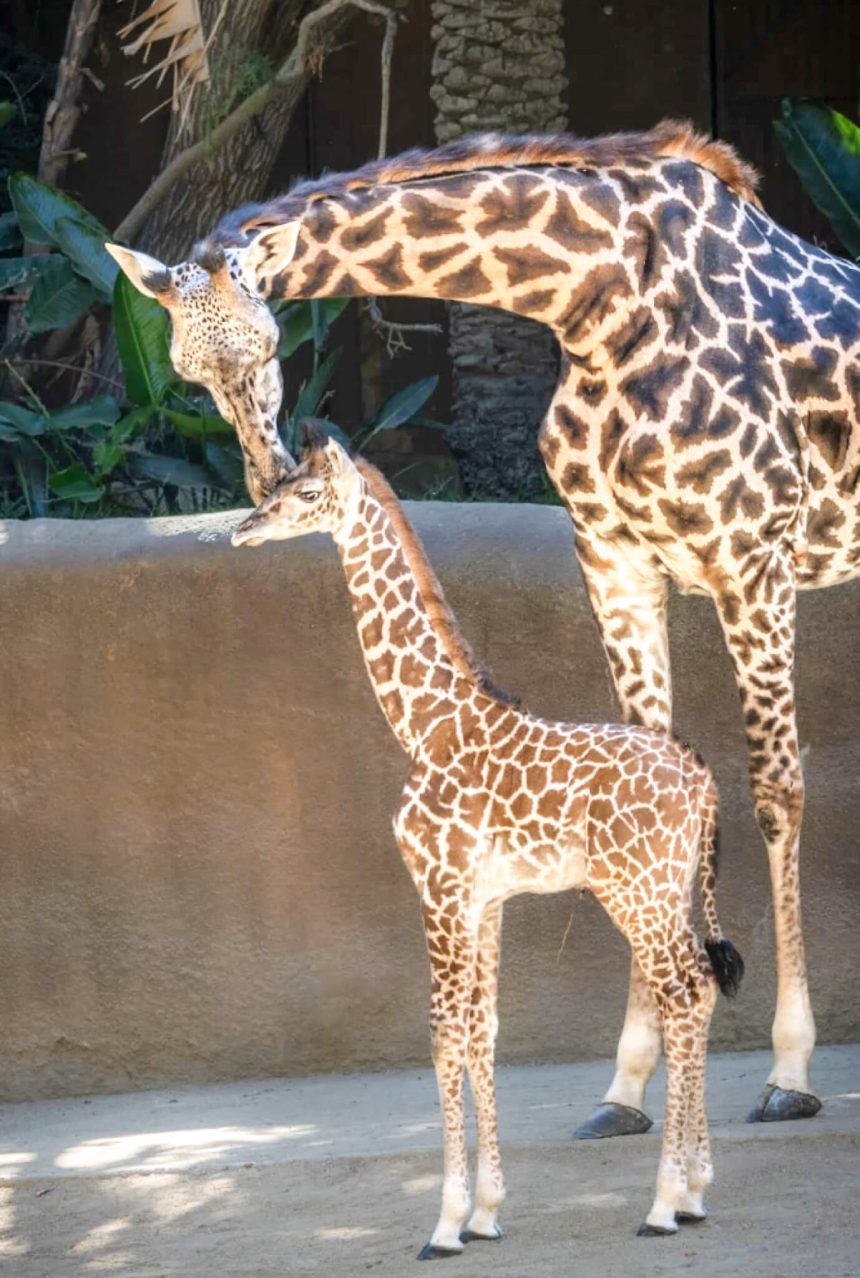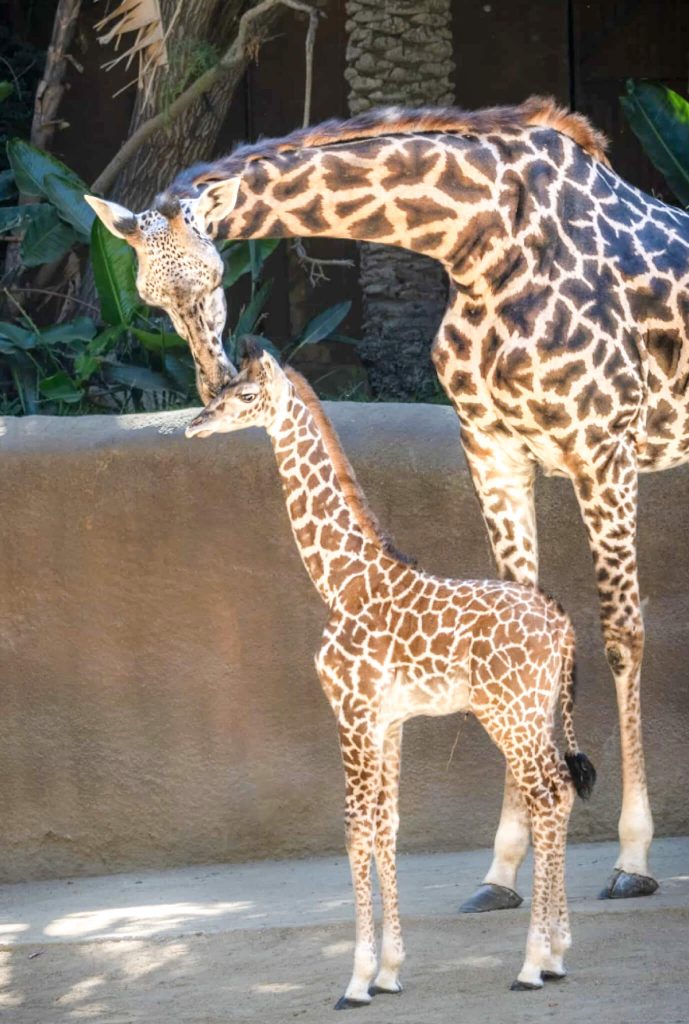 For More Animal News Visit www.zapinin.com/animals.