Laphonza Butler
By Yue Stella Yu, Cal Matters
U.S. Sen. Laphonza Butler made herself a lame duck a little more than two weeks into the job and solidified the contours of the U.S. Senate race in 2024.
The newly-appointed senator announced last week she will not run for a full six-year term, avoiding an already crowded 2024 field that includes three fellow Democrats: U.S. Reps. Barbara Lee, Katie Porter and Adam Schiff.
"I've always believed elected leaders should have real clarity about why they're in office and what they want to do with the responsibility and power they have," she said in a statement. "I've spent the past 16 days pursuing my clarity — what kind of life I want to have, what kind of service I want to offer and what kind of voice I want to bring forward. After considering those questions I've decided not to run for Senate in the upcoming election."
"Knowing you can win a campaign doesn't always mean you should run a campaign," Butler added. "I know this will be a surprise to many because traditionally we don't see those who have power let it go. It may not be the decision people expected but it's the right one for me."
"California voters want leaders who think about them and the issues they care most about," said Butler, who earlier this week was named to the Senate Judiciary, Banking, Homeland Security and Rules committees. "I now have 383 days to serve the people of California with every ounce of energy and effort that I have."
While her decision might indeed come as a surprise to some, if Butler had decided to run, she would have also faced multiple challenges. She would have only had less than five months to assemble a competitive campaign before the March 5 primary and catch up in fundraising. As of Sept. 30, Schiff's campaign had $32 million in the bank, whereas Porter had $12 million and Lee, $1.3 million.
Butler was also behind in name recognition, and some labor unions — which could have been a key ally to Butler — were already endorsing other candidates and were unlikely to change their minds. Schiff has received the most endorsements from statewide unions among all four Democrats, but several major labor organizations — such as the California Labor Federation, SEIU California and the California Teachers Association — have not decided yet.
In a Public Policy Institute of California poll released in late September, Schiff at 20% and Porter at 15% were well ahead, while Lee stood at 8% among likely voters.
"Nobody was looking for a fourth candidate," said John Burton, former chairperson of the California Democratic Party. "It wasn't like they were looking for another person to run in a weak field. It's a very strong field."
Her choice means that California voters will choose a new senator next year to serve out the final two months of the late Sen. Dianne Feinstein's term from November to January, as well as who they want to serve the full six-year term.
Spokespersons for Democrats already in the race said they looked forward to continuing working with Butler.
"Senate Butler took on the enormous responsibility of filling an open Senate seat with grace, integrity, and a deep commitment to delivering for the people of California," said a spokesperson for Lee, who pushed Gov. Gavin Newsom to appoint her instead.
Butler, 44, grew up in Magnolia, Mississippi, and graduated from historically Black Jackson State University. She currently resides in Maryland, but re-registered to vote in California after Newsom tapped her on Oct. 1 to replace Feinstein. Butler made history as the first Black, openly LGBTQ person to serve in the Senate.
Butler was a longtime leader in the labor movement in California, serving as the president of the Service Employees International Union Local 2015 — a union representing long term caregivers in the state. She also led the SEIU State Council, the political coordination arm of the union. She was also the president of EMILY's List, a national fundraising machine supporting female Democrats running for office.
She is known for representing both corporations and unions. In 2015, she successfully brokered a deal with then-Gov. Jerry Brown and state lawmakers to raise California's minimum wage to $15 an hour — the highest in the nation at the time. But she also advised Uber in 2019 as the company fought against legislation to allow independent gig workers to be counted as employees.
Butler's bid could have further split Democratic votes in the primary and boosted the likelihood of a Republican candidate emerging from California's top-two primary, although the chance would have been slim, said Thad Kousser, professor of political science at the University of California San Diego.
Butler's run could have also further splintered Black votes as well as labor union support, political experts say. It would have given voters who want to see a Black woman in the Senate a second option — a potential setback for Lee's campaign, said Wesley Hussey, professor of political science at the California State University, Sacramento.
The Republican field is far less crowded. Former Dodgers star Steve Garvey announced Oct. 10 he is joining the race, and a poll last month put him ahead of Attorney Eric Early and Coast Guard veteran James Bradley.
If a Republican makes the November ballot, Kousser said it could "change the game." Democrats could be more relentless in attacking their fellow Democrats during the primary campaign without worrying about losing those voters for the general election, since a Democrat would almost certainly win against a Republican in November, Kousser said.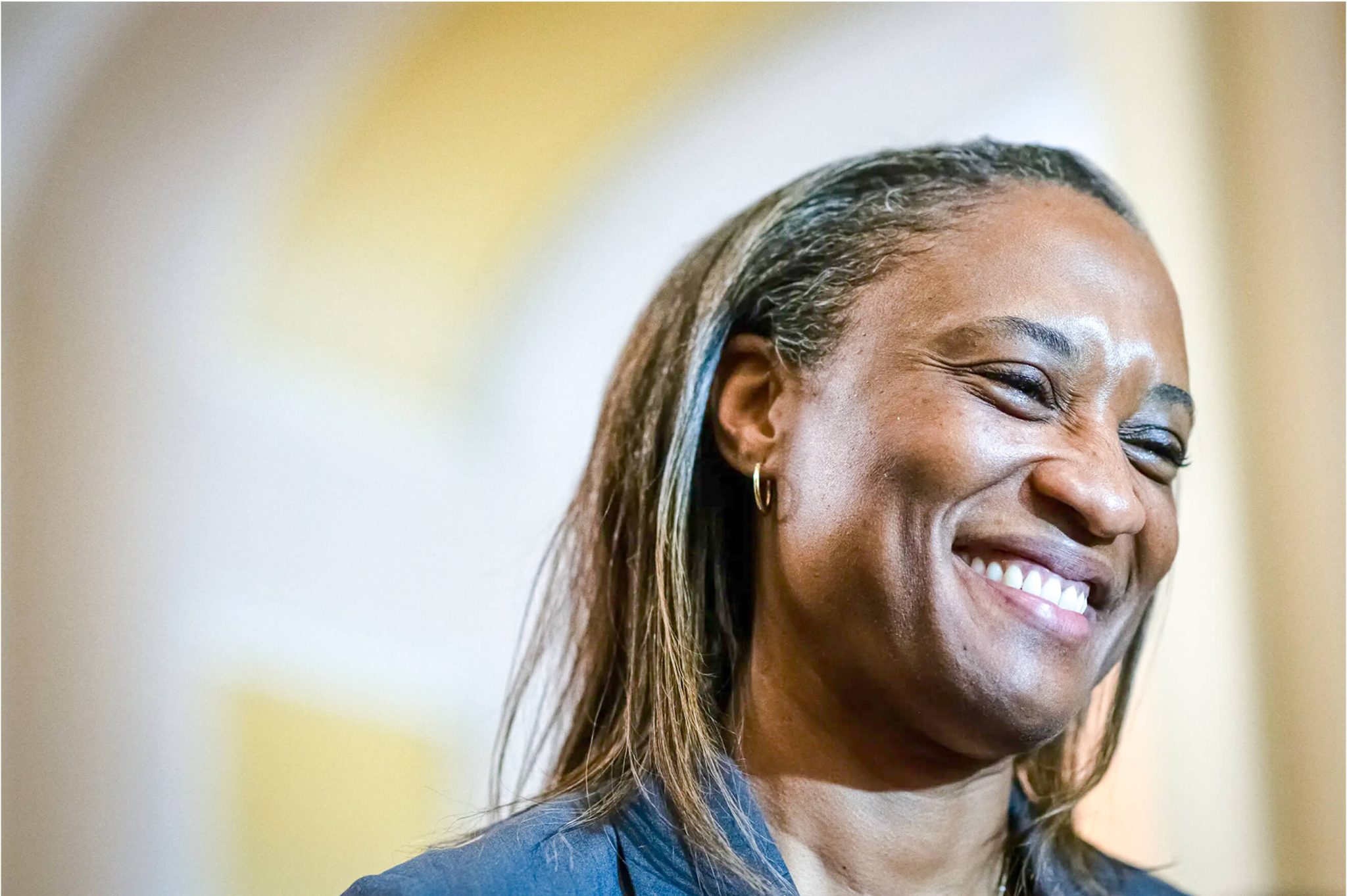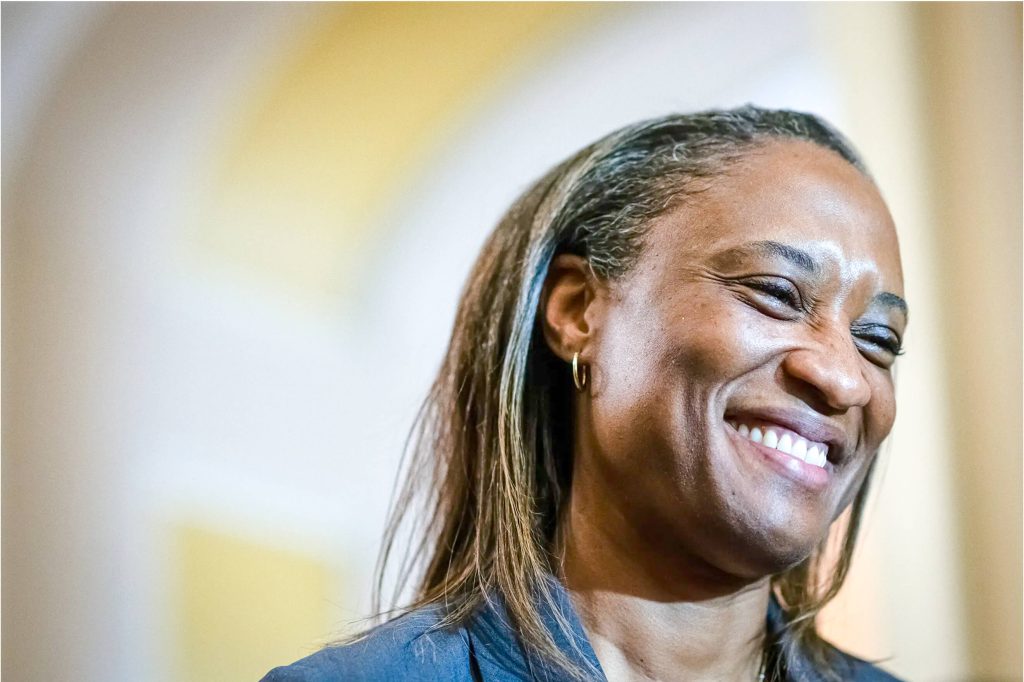 For More California News Visit www.zapinin.com/california-news.