Butternut Squash Salad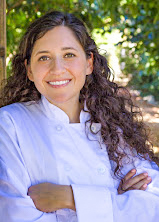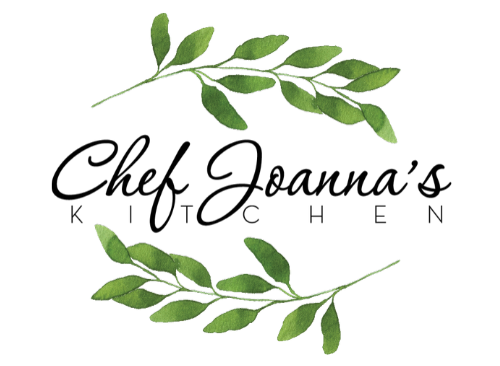 By Joanna Barajas
Did you ever notice there's no salad at potlucks? Don't fear, Chef Joanna is here!
That's why I always make it a point to bring at least one to the party. That way I know there's at least something fresh to eat. And I won't get taken down by all the carbs on the table.
So if your potluck is in need of greens, save the day with this seasonal salad!
Butternut Squash Salad with Orange-Pomegranate Dressing, Quinoa, Feta, Walnuts
Serves: 4
Ingredients:
½ cup quinoa
1 cup water
3-4 cups butternut squash, cut into 1/4" cubes
1 tsp. Sea salt, divided
¼ cup olive oil
¼ cup orange juice
¼ cup pomegranate juice (can use cranberry)
2 Tbsp. water
Fresh ground black pepper
1 (5-oz.) bag arugula
½ cup feta, crumbled
¼ cup walnuts
½ cup pomegranate seeds (or dried cranberries)
Directions:
Preheat oven to 425 F (218 C).
The best way to peel a butternut squash safely is to poke holes in it and microwave it for 5-6 minutes. Then, it softens and you can peel it with a vegetable peeler.
Cut squash into ¼" cubes. Then, place on baking tray and toss with 1-2 tsp. vegetable oil and ¼ tsp. of salt. Place in oven. Cook for 30 minutes at least, or until tender. (The smaller you cut them, the faster they will cook). Turn every 10-15 minutes to prevent squash from burning.
Cook quinoa. Rinse first if not specified on package. In a medium saucepan combine quinoa and water. Bring to a boil, then reduce to a simmer for 15-17 minutes or until quinoa is tender.
In a small bowl, mix the ¼ cup olive oil, ¼ orange juice, ¼ cup pomegranate juice, water, and ½ tsp. Salt and pepper. Use half the dressing to toss with the arugula. Use a little of the dressing to toss with the quinoa.
To plate the salad, place some quinoa on the bottom of plate, then top with dressed arugula and finally the feta, walnuts, and pomegranate seeds.
I hope you try this new recipe! Snap a picture and tag me @chefjoannas on instagram so I see how yours came out.
Chef Joanna is a graduate of Le Cordon Bleu in Paris and is a private chef for the stars. She also hosts pop up dinners and cooking classes inspired by her travels around the world. You can find more of her work at www.chefjoannas.com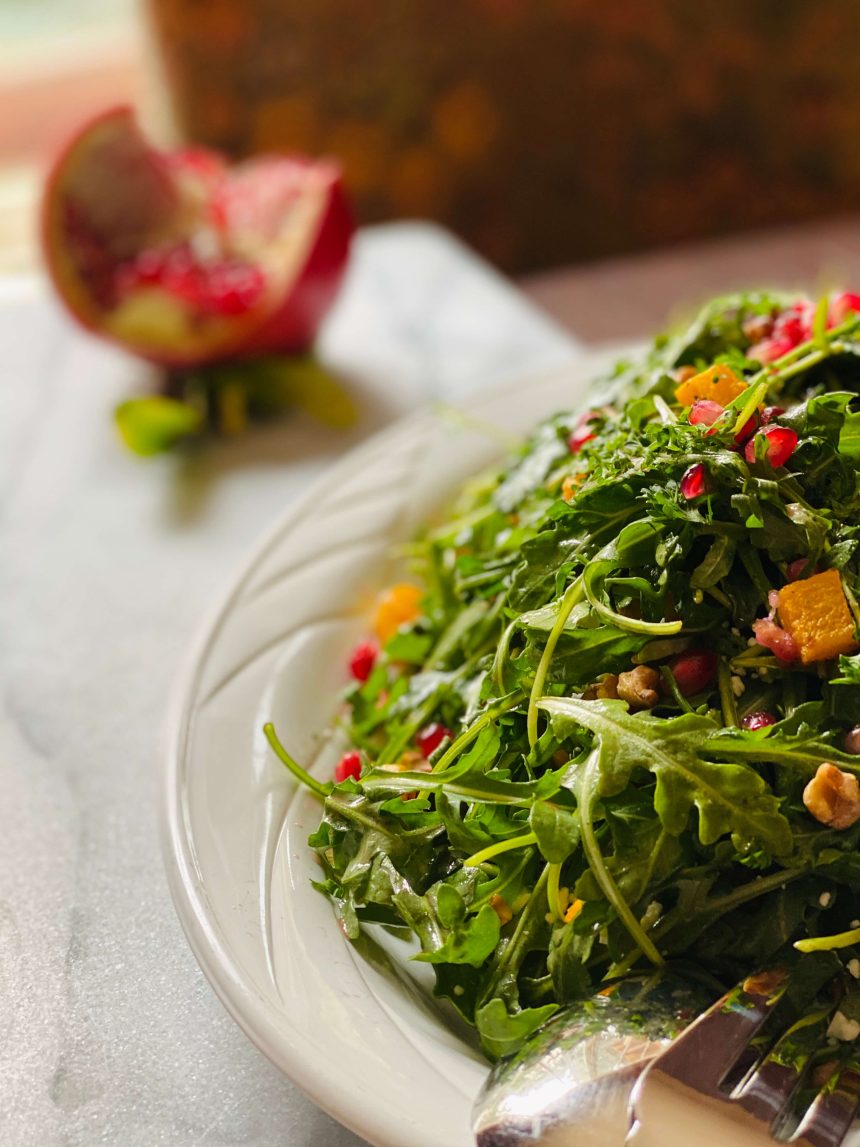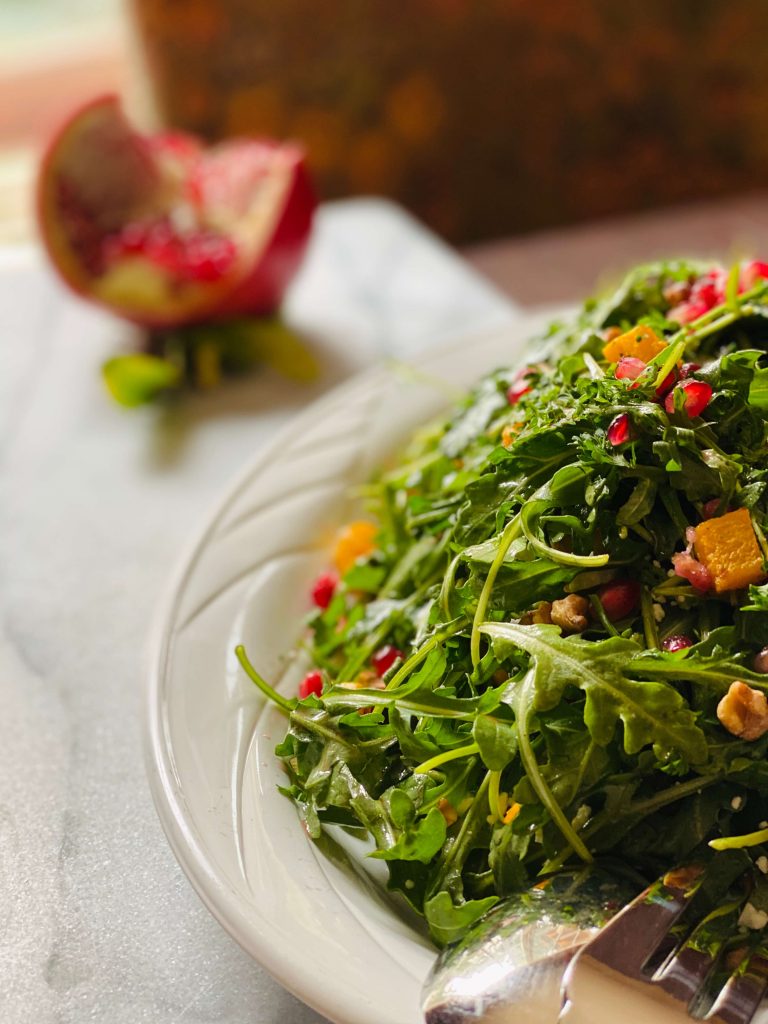 For More Recipes Visit www.zapinin.com/food.