Corn Ribs
By Joanna Barajas
Have you ever had "corn ribs"!?
They're delicious and fun to eat.
Here's what they look like when you're done.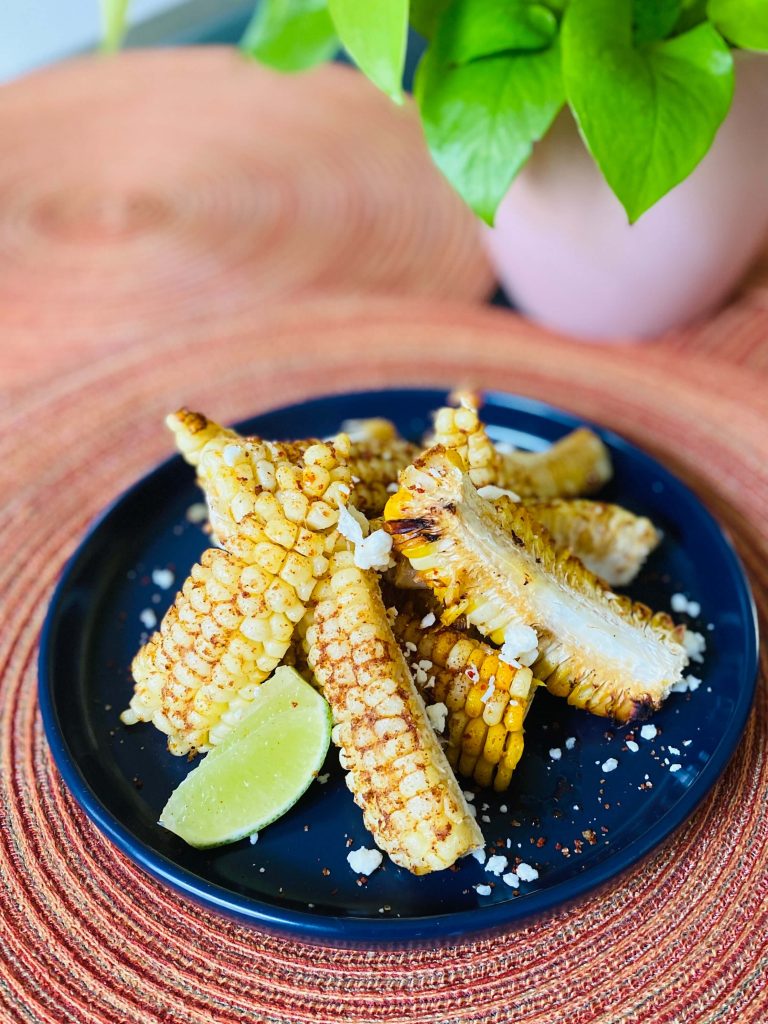 Let me show you how to make 'em!
** WARNING: Be Careful When Cutting**
Corn Ribs
Ingredients:
4 ears of corn, shucked and cleaned
2 tablespoons olive oil
1 teaspoon salt
1 teaspoon garlic powder
1 teaspoon paprika
For the sauce:
3 tablespoons mayonnaise
1 tablespoon Sriracha sauce
A squeeze of lemon juice
Instructions:
Preheat oven to 400 degrees F (200 degrees C).
*TIP* Precook the corn for easier cutting. Bring a pot of water to the boil. Boil corn on the cob in boiling water for 4-5 minutes before cutting.
Cut corn on the cob into quarters lengthwise. Break in halves, then stand cobs up vertically to cut.
In a small bowl, combine olive oil, salt, garlic powder, and paprika.
Brush corn ribs with oil mixture.
Bake corn ribs in preheated oven for 22-25 minutes, or until tender and crispy.
To make the sauce, combine mayonnaise, Sriracha sauce, and lemon juice in a small bowl.
Serve corn ribs with sauce.
Tips:
You can also grill corn ribs. To do this, preheat grill to medium heat. Grill corn ribs for 10-12 minutes, or until tender and crispy.
Corn ribs are a great way to use up leftover corn. Simply cut the corn on the cob into quarters and season it with the oil mixture. Then, bake or grill the corn ribs as directed.
I hope you love the recipe! Snap a picture and tag me @chefjoannas on instagram so I see how yours came out.
Enjoy!
Chef Joanna Bio (let's put this at the bottom in italics. It's identifying the author's background)
Chef Joanna is a graduate of Le Cordon Bleu in Paris and is a private chef for the stars. She also hosts pop up dinners and cooking classes inspired by her travels around the world. You can find more of her work at www.chefjoannas.com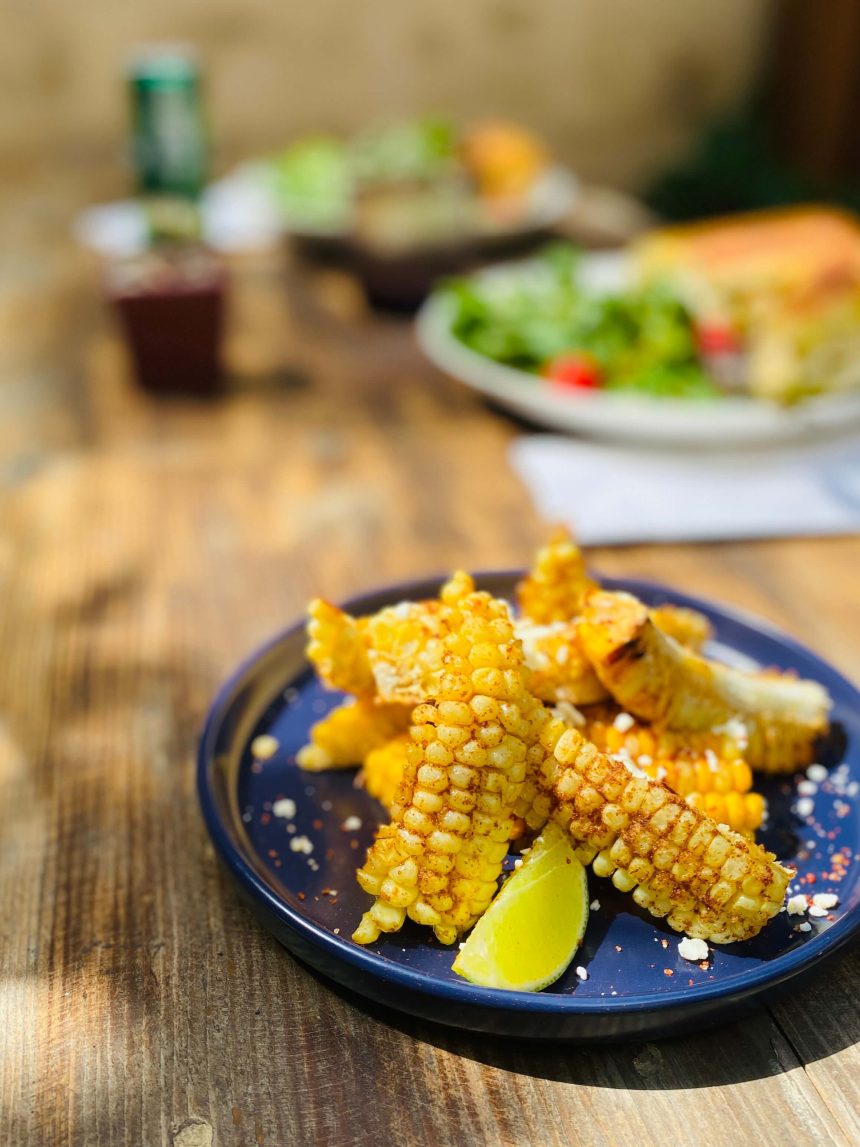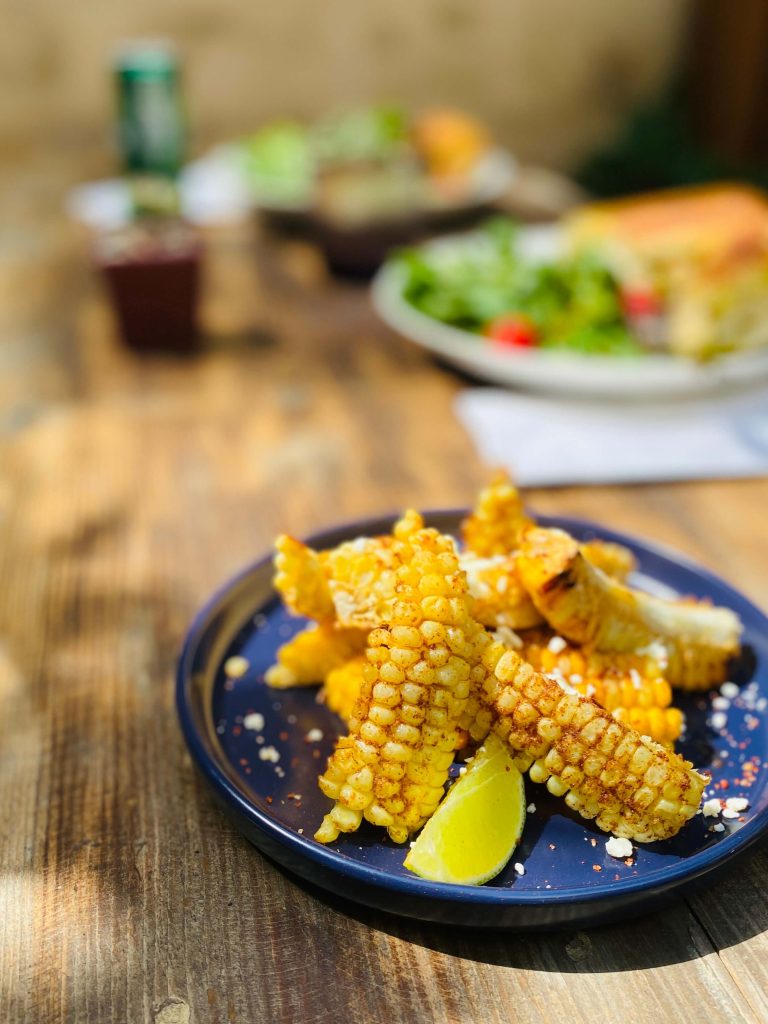 Keep an eye out for Chef Joanna's new food column every week on www.zapinin.com.