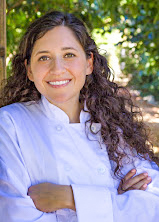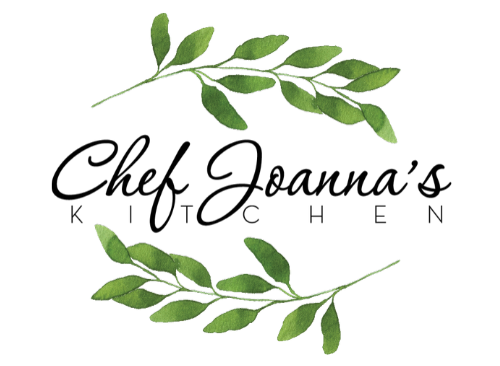 Minestrone Soup – This Soup Makes You Live to 100!?
The Longest Living Family Eats This Everyday
By Joanna Barajas
So a few years ago I got into this thing called "The Blue Zones." They're five places in the world where the oldest people live. They usually make it to 100+ years and stay active.
One of these places is Sardinia, Italy.
So I looked into what the oldest living family there ate to stay so healthy. It turned out their secret was eating Minestrone soup every single day.
You've probably eaten it before. It's full of beans, pasta, vegetables, and cheese.
So when I found this out I started making it every time it got chilly.
Here's the recipe I make.
Try it out if you want to get to 100 like me!
30- Minute Minestrone Soup
Ingredients (serves 4-6):
2 Tbsp. olive oil
1 large vidalia or yellow onion
1 small zucchini
1 medium carrot
1 stalk celery
2 garlic cloves, minced
4 cups (32 oz.) vegetable broth or water
¾ cup small macaroni or small shell pasta
1 28 oz. can San Marzano tomatoes (whole or chopped)
1 15-oz. can red kidney beans, rinsed
1 15-oz. can northern white bean or cannellini beans, rinsed
1 bay leaf
1 tsp. dried basil
½ tsp each dried thyme, dried oregano, and black pepper
2 Tbsp. fresh chopped parsley
½-1 tsp. Salt
Grated parmesan cheese (optional)
Directions:
To a large Dutch oven or stockpot, add the oil and heat over medium-high heat to warm.
Add diced onion, zucchini, carrots, celery, and sauté for about 7 minutes, or until vegetables begin to soften. Stir intermittently.
Add the garlic and sauté for another 1 to 2 minutes.
Add the vegetable broth, macaroni, tomatoes and juice, kidney beans, white beans, bay leaf, basil, thyme, oregano, pepper, and bring to a boil.
Boil gently for about 15 minutes or until macaroni is cooked through. At any time while making the soup, if the overall liquid level is lower than you like and you prefer more broth, adding a cup or two of water or additional vegetable broth is okay. At the end you will adjust the salt level.
Taste soup and add salt to taste. I added 1 tsp. salt. Optionally garnish with parmesan, and serve immediately.
Notes:
Holds well for 4-5 days in the fridge.
Use tomato sauce jars or mason jars for easy storage in the fridge
Add a splash of water when reheating if it gets too thick
I hope you love the recipe! Snap a picture and tag me @chefjoannas on instagram so I see how yours came out.
Chef Joanna is a graduate of Le Cordon Bleu in Paris and is a private chef for the stars. She also hosts pop up dinners and cooking classes inspired by her
travels around the world. You can find more of her work at www.chefjoannas.com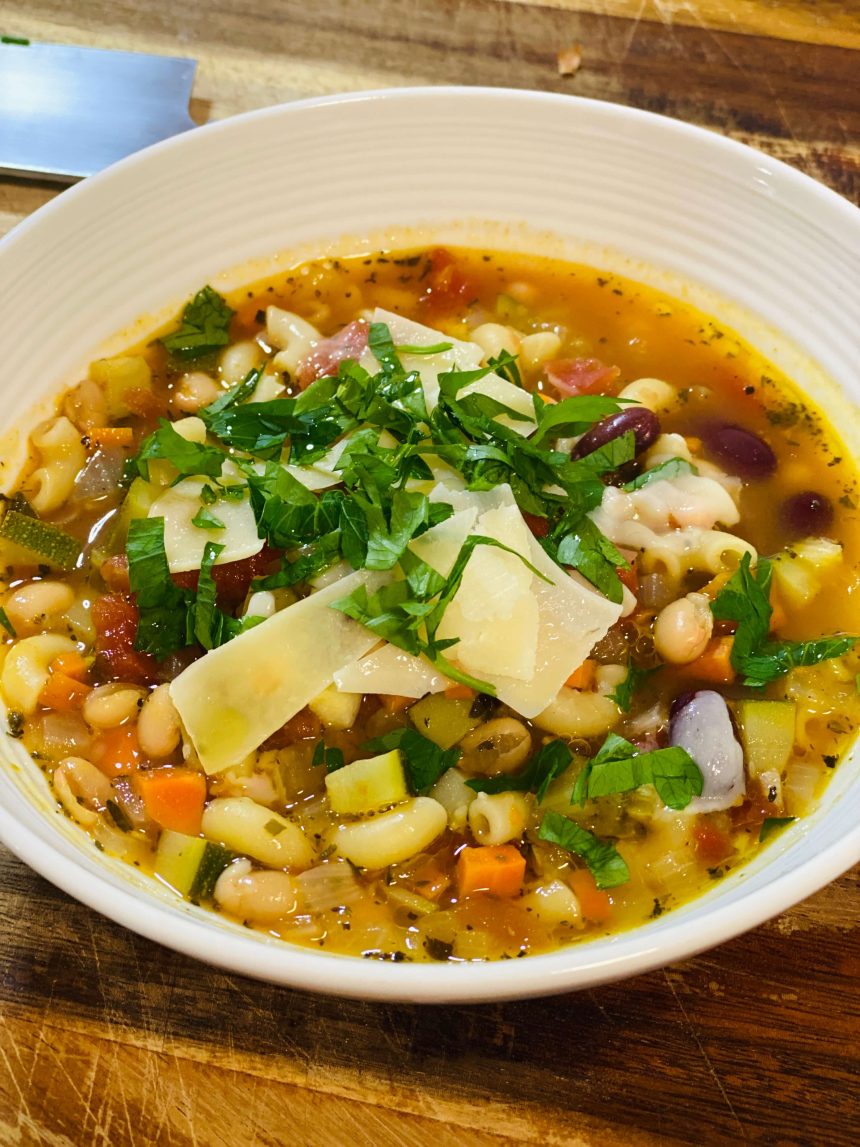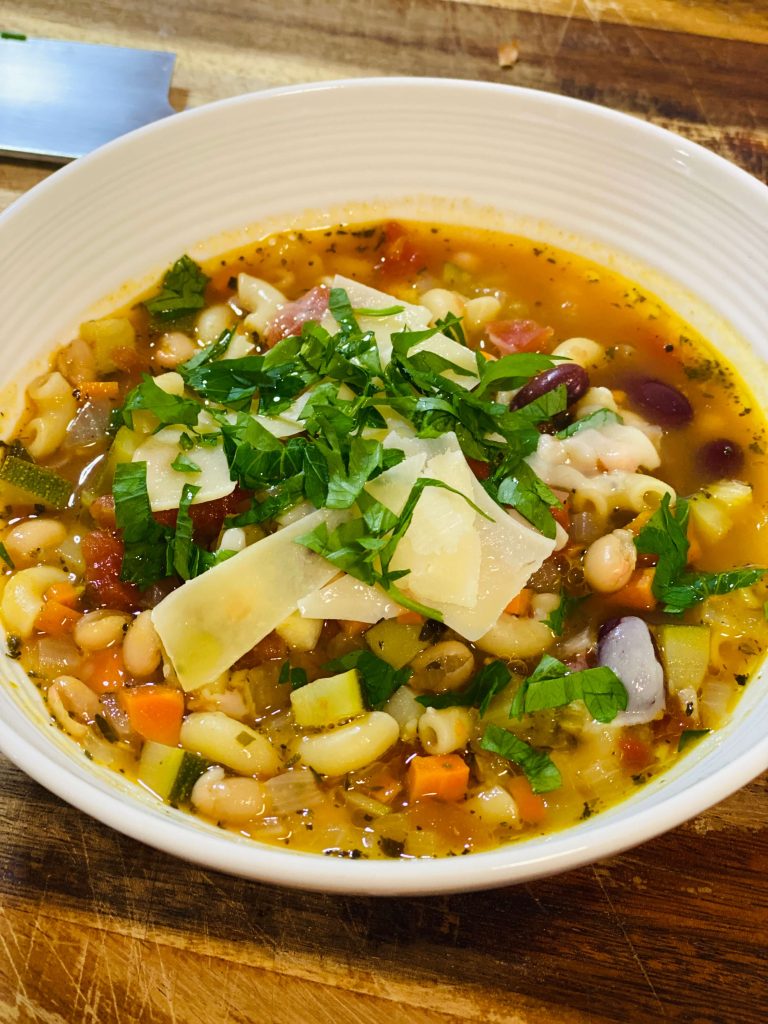 For More Recipes From Chef Joanna visit www.zapinin.com/chef-joannas-kitchen