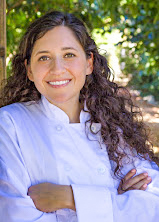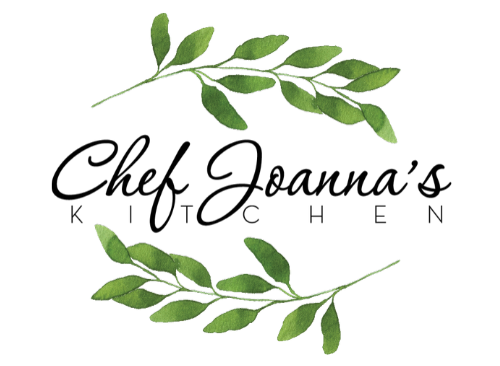 Rainbow Soba Bowl – A simple healthy recipe
By Joanna Barajas
Do you know someone who hates veggies but needs them? Lol.
Mine's my boyfriend. He was only used to eating things out of paper bags (take out). Until I got him hooked on the veg!
Now he wants veggies with every meal. So if you wanna eat healthier this is a great first recipe to get you started. It's packed with flavor and easy to make.
Let's get into it.
Rainbow Soba Bowl
Ingredients (serves 6)
* 8 ounces soba noodles or spaghetti noodles of choice
* 2 cups shelled edamame, boiled
* 2 1/2 cups thinly sliced red cabbage (about 1/4th medium cabbage)
* 3 whole carrots, peeled and then sliced into ribbons with vegetable peeler (about 1 1/2 cups)
* 1 red bell pepper, sliced into very thin strips
* 1 bunch green onions, chopped
* 1/2 cup chopped cilantro
* 1/4 cup sesame seeds
Dressing:
* 1/4 to 1/3 cup reduced sodium tamari (or soy sauce)
* 2 tsp. sugar, honey or agave
* 1/4 cup toasted sesame oil
* 2 tablespoons lime juice (about 1 medium lime)
* 1 teaspoon grated fresh ginger
* 2 cloves garlic, pressed or minced
* 1/2 teaspoon red pepper flakes, to taste (scale back or omit if sensitive to spice)
Directions:
Bring a large pot of water to the boil. Add the edamame and cook for 1 minute. Then, add soba noodles and cook for 4 minutes or just tender to the bite.
After noodles are done, drain noodles and edamame together. Put them in a colander and rinse them well under cool water. Transfer the drained noodles and edamame to a large serving bowl and set aside.
In another bowl, whisk dressing ingredients. Set aside.
To assemble, add remaining ingredients to noodles and edamame. Drizzle in the dressing. Add all of the sesame seeds, and use tongs to toss until the mixture is fully combined. Serve immediately, or refrigerate for later.
This salad is best consumed within a couple of days, but it will keep for up to 5 days.
=====
I hope you love this new recipe! Snap a picture and tag me @chefjoannas on instagram so I see how yours came out.
Chef Joanna is a graduate of Le Cordon Bleu in Paris and is a private chef for the stars. She also hosts pop up dinners and cooking classes inspired by her travels around the world. You can find more of her work at www.chefjoannas.com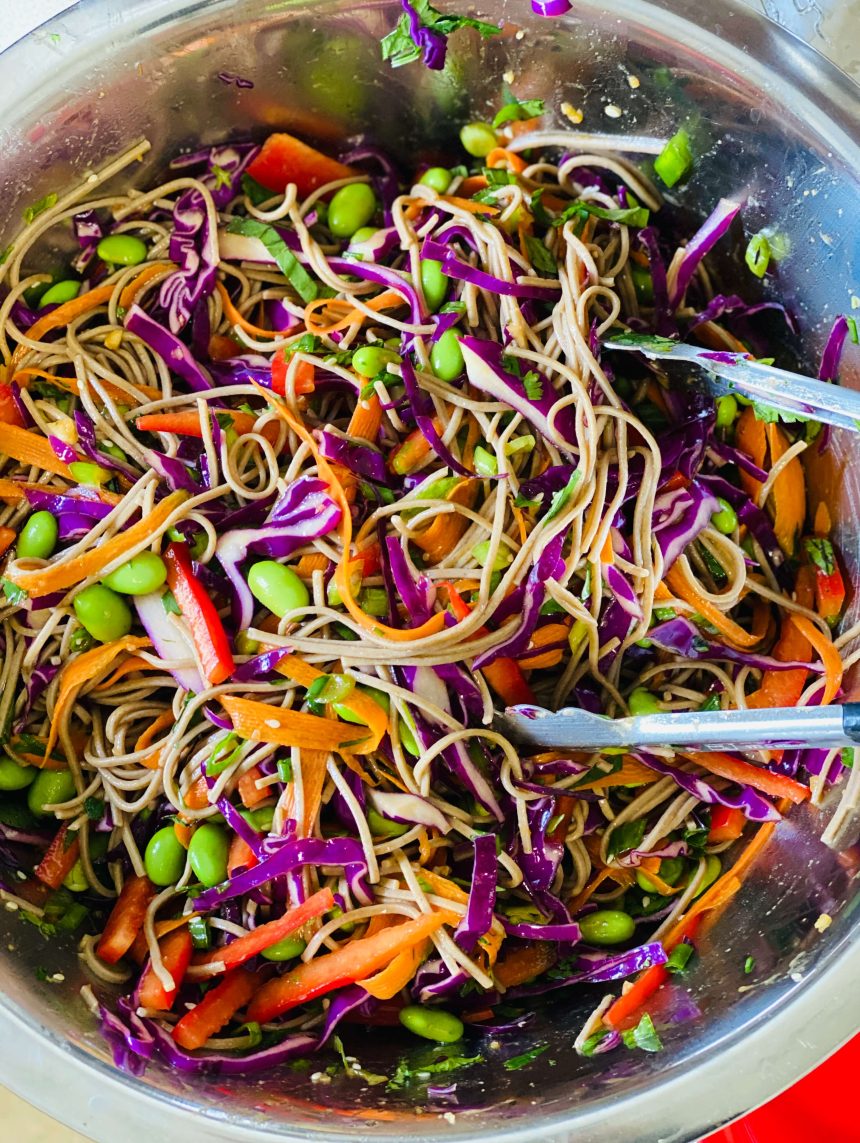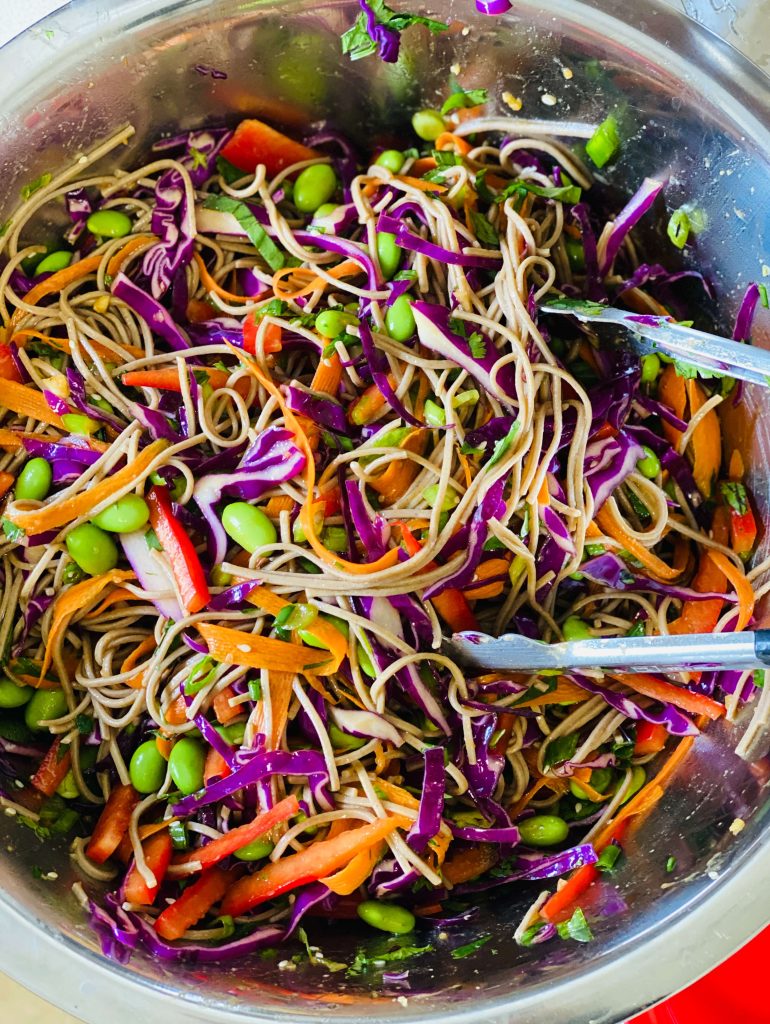 For More Recipes from Chef Joanna's Kitchen Visit www.zapinin.com/chef-joannas-kitchen.