Ditch The Shish Kebab! – Exploring Healthy Cultural Foods in SoCal
Pan-Roasted Cauliflower with Pine Nuts and Raisins
By Joanna Barajas
One of the best things about living in SoCal is all the kinds of food you get to try. You can have tacos one night, sushi another and Korean BBQ the next. But there's a lot of food that isn't as popular.
One of them is Armenian.
I love it, but it tends to be a little on the heavy side, because it uses a lot of meat and dairy. If you haven't tried it, think shish kebab and buttery pastries.
So, I wondered "are there other options?" After doing some research I found a ton! (there's whole books about it)
And the recipe I'm gonna share with you today is a great first dish to get you started.
===
Pan-Roasted Cauliflower with Pine Nuts and Raisins
Adapted from the late Armenian cookbook author Arto der Haroutunian
Total Time: 1 hour 30 mins
Ingredients
2 tablespoons raisins (not golden)
2 Tbsp. extra-virgin olive oil
1 head cauliflower, cut into florets (4 cups)
1 teaspoon sugar
2 cups cherry tomatoes
Pinch of crushed red pepper, sumac, and/or paprika (I used them all)
Salt and freshly ground black pepper
2 tablespoons pine nuts
1 garlic clove, finely chopped
2 tablespoons chopped parsley
1 1/2 tablespoons fresh lemon juice
Directions
Preheat the oven to 350°. In a small bowl, cover the raisins with water; let stand until softened, about 10 minutes. Drain.
Meanwhile, in a 10- to 12-inch ovenproof skillet, heat the oil. Add the cauliflower and sugar and cook over moderately low heat, stirring, until the cauliflower starts to soften, about 10 minutes. Raise the heat to moderate and cook until the cauliflower is lightly browned, about 5 minutes longer. Stir in the tomatoes and crushed red pepper, season with salt and black pepper and cook until the tomatoes have begun to soften, about 5 minutes.
Add the raisins to the cauliflower, along with 1/4 cup hot water, the pine nuts and chopped garlic. Transfer the pan to the oven and bake the cauliflower for about 30 minutes, until it is very tender.
Stir in the parsley and lemon juice and let stand at room temperature for 30 minutes. Serve the cauliflower warm. Goes great with hummus!
I hope you love this Armenian recipe! Snap a picture and tag me @chefjoannas on instagram so I see how yours came out.
Chef Joanna is a graduate of Le Cordon Bleu in Paris and is a private chef for the stars. She also hosts pop up dinners and cooking classes inspired by her travels around the world. You can find more of her work at www.chefjoannas.com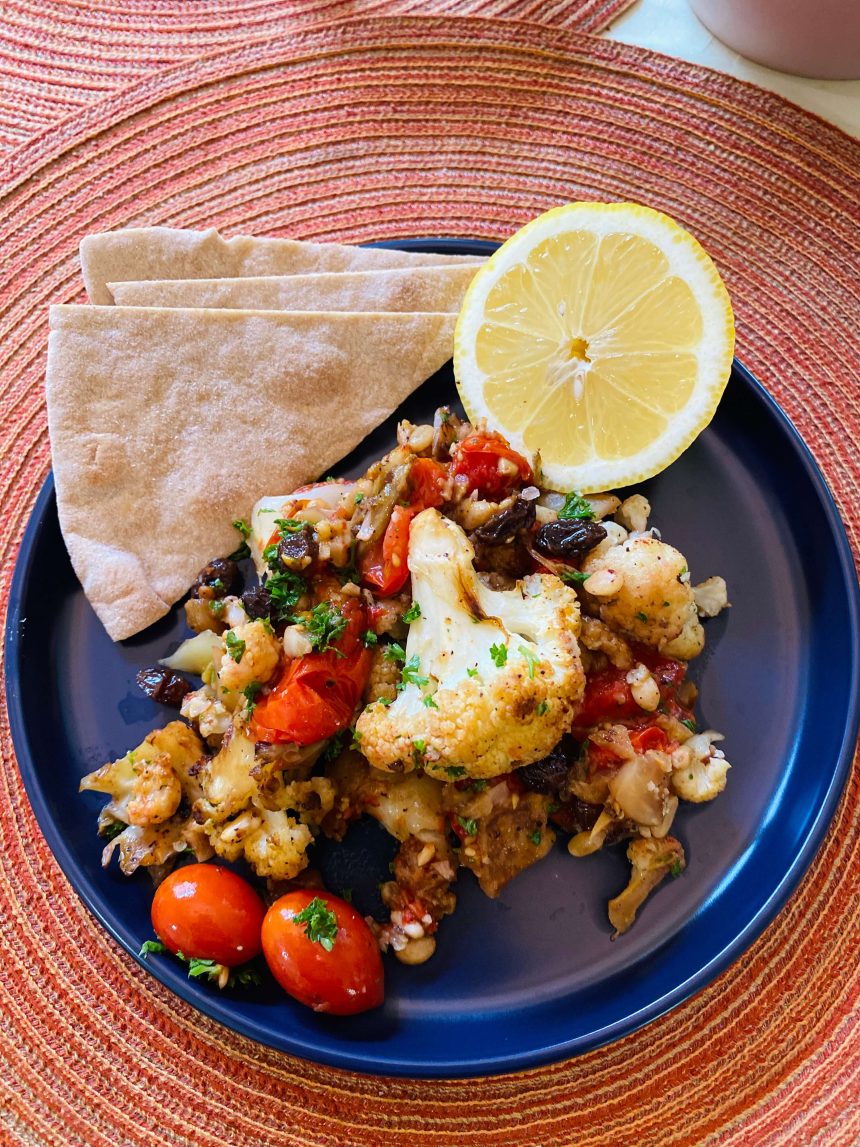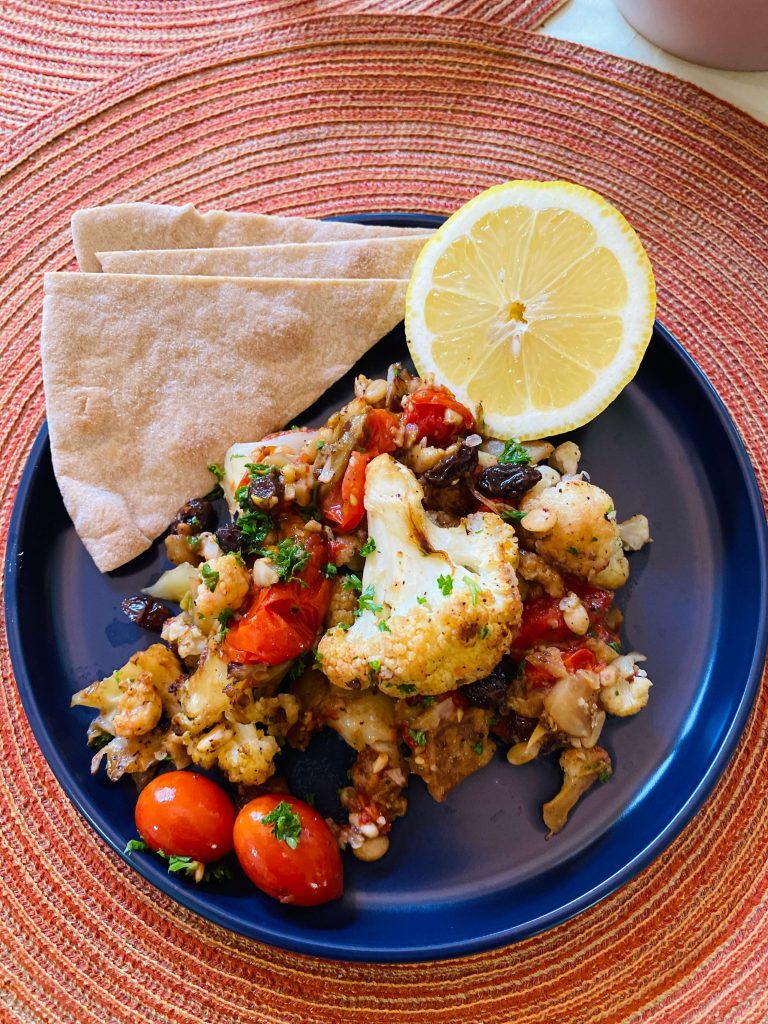 For More Recipes From Chef Joanna's Kitchen Please Visit www.zapinin.com/chef-joannas-kitchen.