Salad Shirazi
By Joanna Barajas
Does eating veggies even matter?
It's more fun to eat a crispy chicken sandwich. Yeah, I like chicken sandwiches too. But I save those for my cheat days.
So if you need some convincing… Here's 5 reasons to drop the clucker and pick up a cucumber instead.
Cucumbers…
Help you reduce stress
Help you control your appetite
Eliminate toxins from your body
Are 95% water and keep you hydrated
Improve your skin and reduce wrinkles
Now that you're convinced (even if you're not), here's a simple recipe to get you started.
Ingredients (for 4):
5 large Persian cucumbers. skin on, small diced
2 extra large or 3 medium Roma tomatoes, small diced
1/2 small red onion, small diced
4-4.5 tablespoons extra virgin olive oil
Juice of 1 med lime (if not juicy, use a lime and a half)
1 to 1.5 teaspoons salt (according to taste)
3/4 teaspoon fine ground black pepper
1 heaping tablespoon dried mint
few sprigs of fresh mint, chopped
Directions:
Combine ingredients in order listed above. Adjust salt & pepper to taste.
Goes great with hummus and pita!
I hope you try this new recipe! Snap a picture and tag me @chefjoannas on instagram so I see how yours came out.
Chef Joanna is a graduate of Le Cordon Bleu in Paris and is a private chef for the stars. She also hosts pop up dinners and cooking classes inspired by her travels around the world. You can find more of her work at www.chefjoannas.com.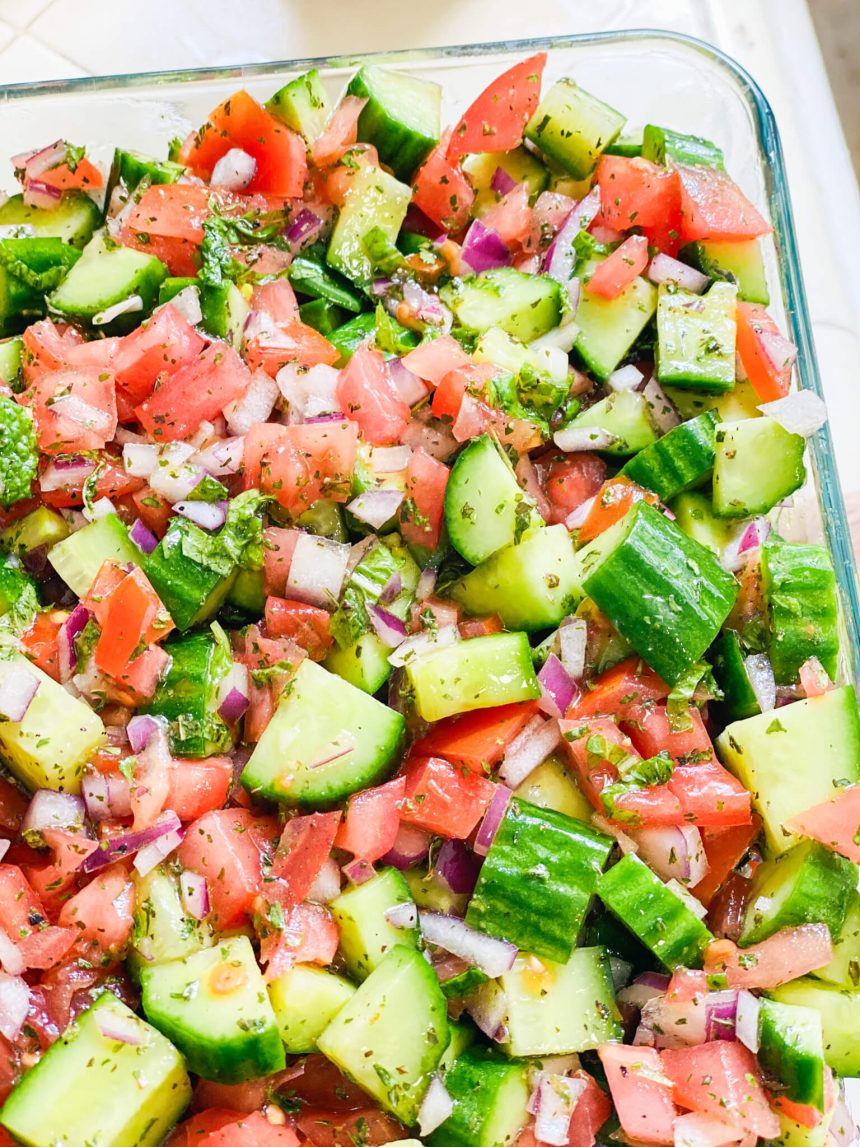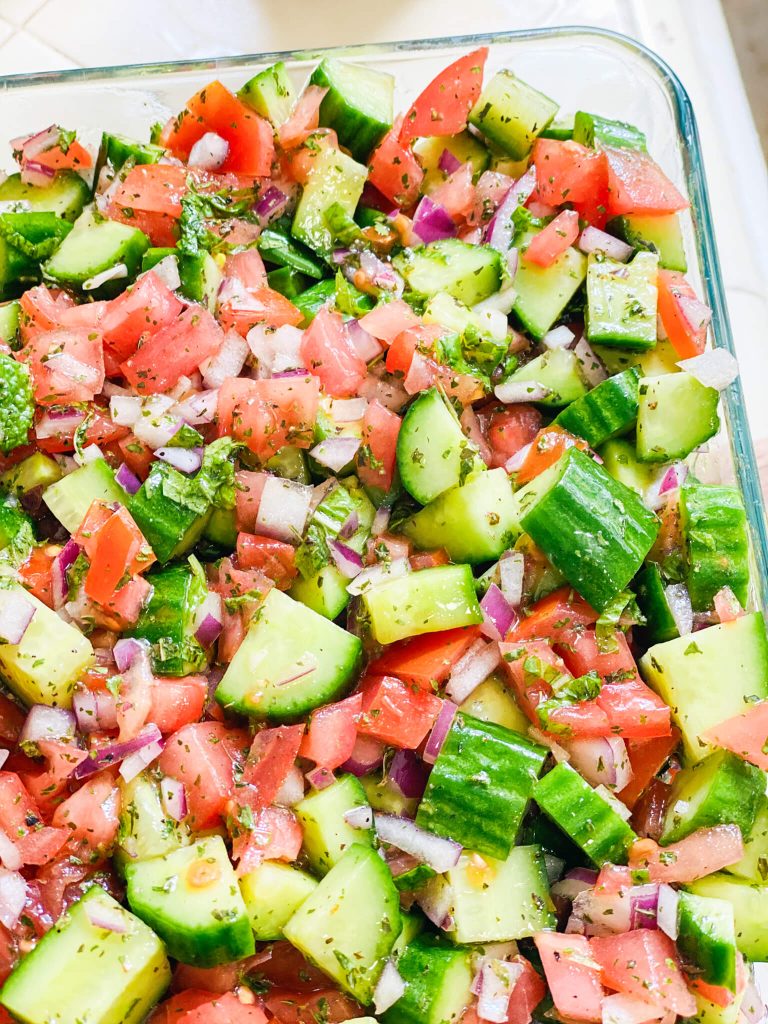 For More Recipes Visit www.zapinin.com/food.