Socca (Farinata)
By Joanna Barajas
This week's dish is a flatbread that has been around since the Roman Empire.
Legend has it it's what kept soldiers fed during battle. They'd take chickpea flour, spread it over their shield and then throw over the fire. And once it became pancake-like it was ready to eat.
But the times of soldiers and battles are history. And the flatbread has become so common you can find it all over the Italian Riviera.
If you want a taste of history here's the simple recipe:
Socca (Farinata)
Ingredients (makes 4 to 6 appetizer servings):
1 cup chickpea flour
1 teaspoon salt
1 teaspoon freshly ground black pepper
4 to 6 tablespoons olive oil, divided
½ large onion, thinly sliced
2 teaspoons chopped fresh rosemary

Directions:
1. Heat the oven to 450 F. Place a well-seasoned 9-inch cast-iron or nonstick 12-inch pizza pan in the oven.
2. Put the chickpea flour in a bowl; add the salt and pepper. Slowly add 1 cup lukewarm water, whisking to eliminate lumps. Stir in 2 tablespoons of olive oil. Cover and let sit at least 1 hour or up to 12 hours. I did 1 hour. The batter should be about the consistency of heavy cream.
3. Remove the pan from the oven carefully, pour 2 tablespoons of the oil into it and swirl. Add the onions, return the pan to the oven and cook, stirring once or twice, until they're well browned, about 5 min. Stir in the rosemary. Place the onions and rosemary into the batter, then immediately pour the batter into the pan.
4. Bake for 10 to 15 minutes, or until the pancake is firm and the edges set.
5. Heat the broiler and brush the top of the pancake with 1 or 2 tablespoons of oil if it looks dry. Set the pancake a few inches away from the broiler and cook just long enough to brown it in some spots.
6. Cut it into wedges and serve hot or warm. I served it with salad on top. Make it fancy with a glass of rosé.
I hope you love this new recipe! Snap a picture and tag me @chefjoannas on instagram so I see how yours came out.
Chef Joanna is a graduate of Le Cordon Bleu in Paris and is a private chef for the stars. She also hosts pop up dinners and cooking classes inspired by her travels around the world. You can find more of her work at www.chefjoannas.com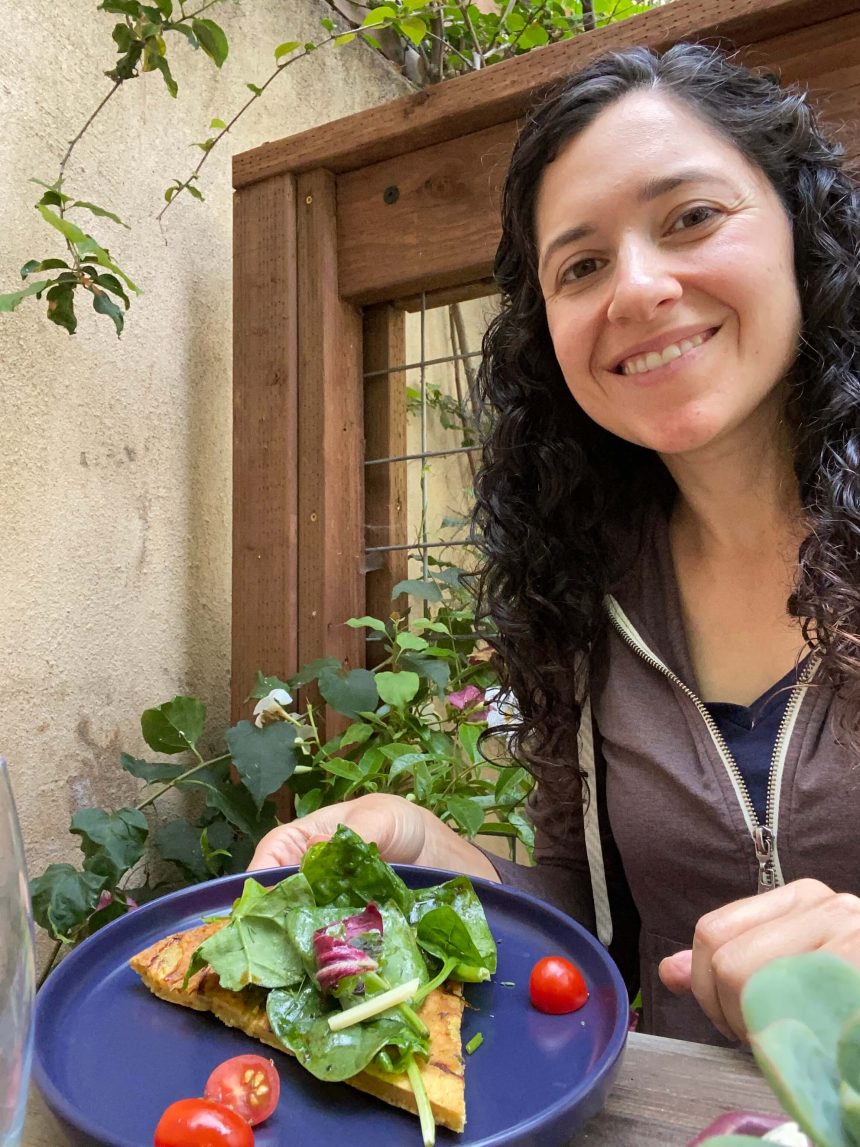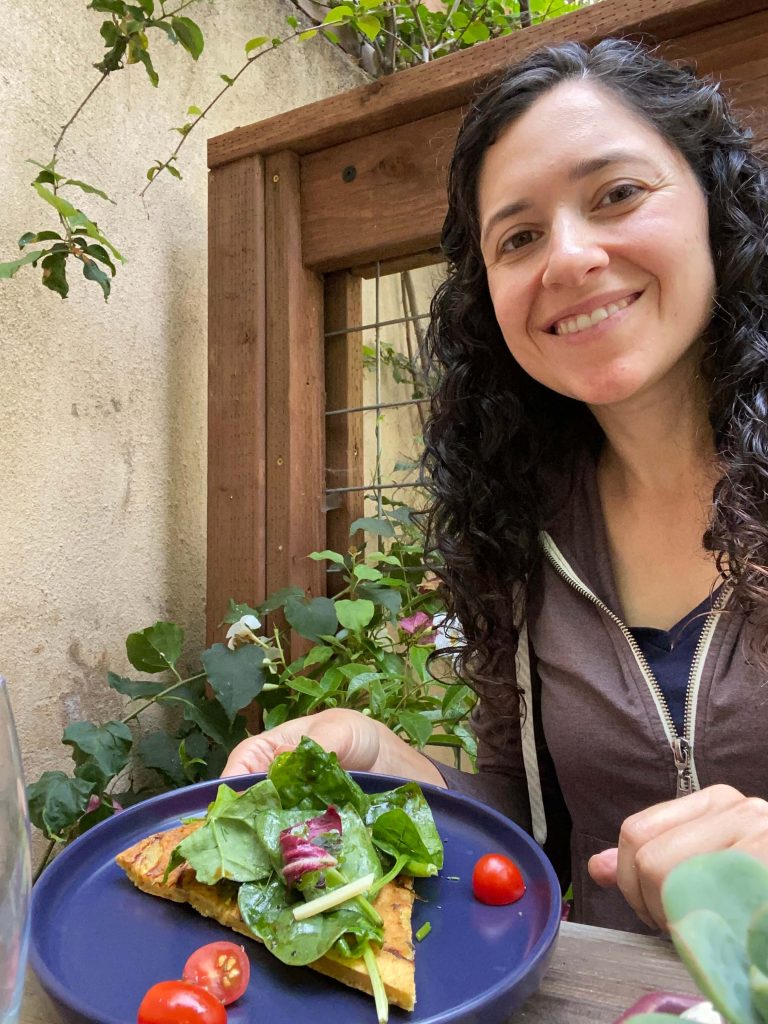 For More Recipes Visit www.zapinin.com/food.