Chicken Caesar Salad
By Connor Forbes
Dang it is hot out there. And when it gets this hot, I really lose motivation to cook. Not because I don't want to cook. But I think about how hot my kitchen will get. Which in turn heats up my whole house. Which never really recovers. Which leads me to run my AC constantly. Which leads to insane energy bills. Which leads to me shedding small tears as I depart with my money. Which could have been spent on groceries to create new recipes for you.
So, I decided to avoid all that and make a really easy chicken Caesar salad with mainly store bought ingredients. Sometimes you just need to keep it simple and let someone do most of the work for you. I made my own dressing, but after that, I bought the chicken, lettuce, parmesan, and crostinis from the grocery store. My house was nice and cool and my family's belly's were nice and full. Let's make Chicken Caesar salad!
For the Dressing
Ingredients
1 cup mayo
½ cup shredded parmesan
1.5 tbsp Worcestershire sauce
1 tbsp Dijon mustard
1 tbsp chopped garlic
1 tbsp olive oil
1 tbsp lemon Juice
1 tsp salt
1 tsp anchovy paste (optional)
½ tsp horseradish (optional)
To Make
In a bowl, mix all the ingredients.
For The Salad
Store-bought rotisserie chicken
Crostini's or croutons
Shaved parmesan
Large head of romaine, cut
To Make
In a bowl mix the cut romaine with ¼- ½ cup of Caesar dressing. Carve up the chicken and shred. Add chicken, shaved parmesan, and crostini's on top of salad. Mix if desired. EAT!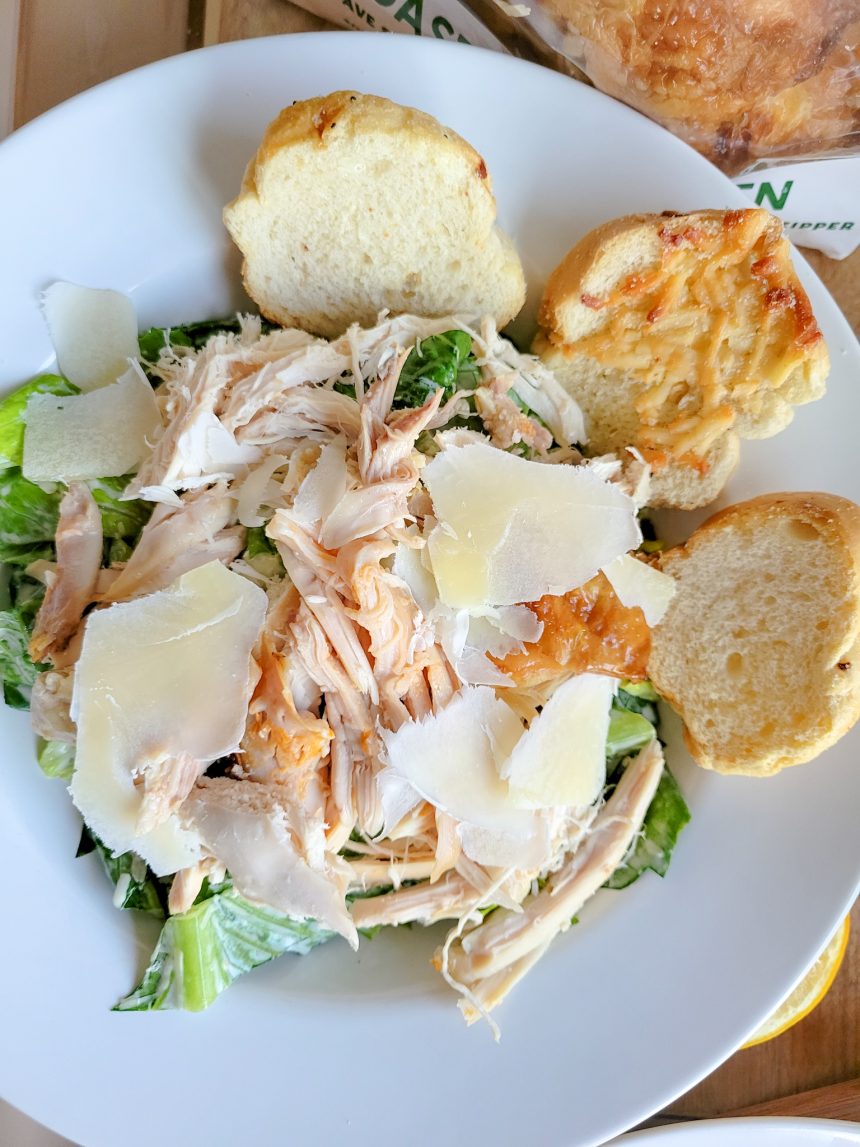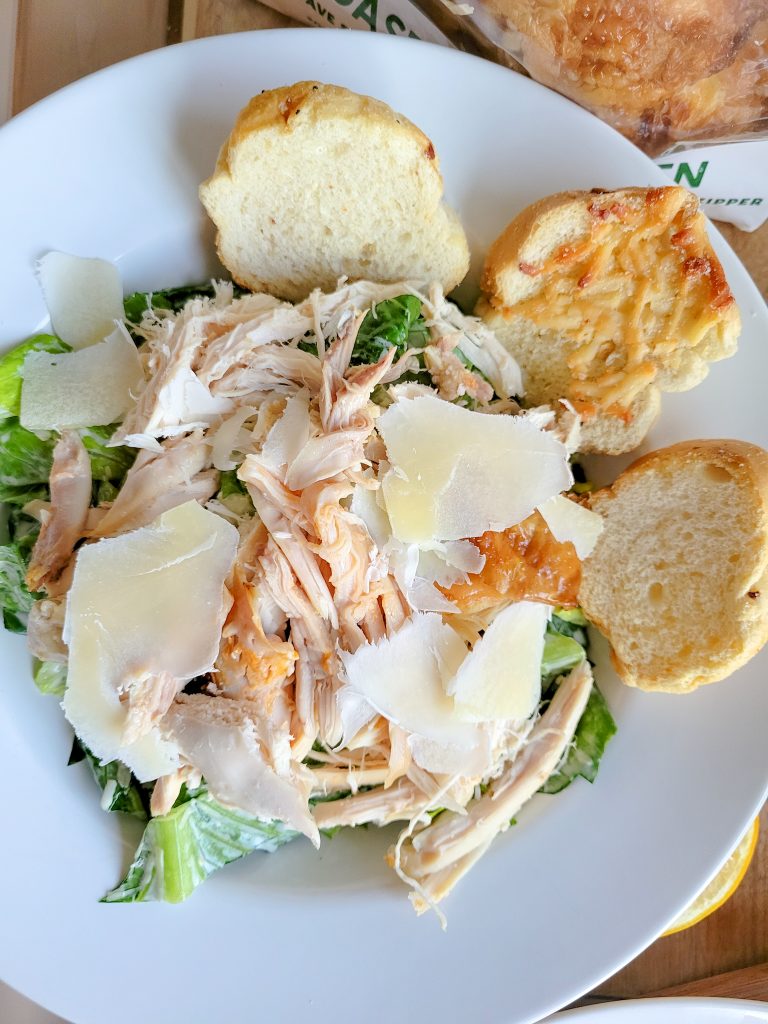 For More Connor Cooks Recipes Visit www.zapinin.com/connor-cooks.