Fire Roasted Salsa
By Connor Forbes
I love salsa. I eat it with chips and on tacos, naturally. And I put it on white rice, perhaps a bit unorthodox. I use it to marinate chicken. And I use it as a base for my chicken tortilla soup. I even eat it by the spoonful when I just need a little pick me up.
I have been working on my salsa recipe relentlessly since I first made it in 2019. I have tweaked, added, and subtracted ingredients and techniques. But I am pretty settled in on how I like it now. Fire roasted with some charring. A balance of tomatoes, tomatillos, garlic, and onion. And exceedingly satisfying to myself. And the reviews from friends and family back it up.
This recipe may remind you of the salsa that precedes your meal at your favorite Mexican restaurant. And you may just eat so much of it you fill up and don't eat very much of your dinner after all. Or is that just me?
Let's make fire roasted salsa! Recipe makes 12 cups of salsa. Lasts up to 2 weeks in the fridge.
Ingredients
5 lbs. Roma Tomatoes, sliced in half longways
4 large tomatillos
1 large yellow onion, sliced into ½ inch thick quarter moons
6 serrano peppers
2 heads garlic
1 bunch cilantro
3-4 tbsp salt
¼ cup water
To Make
Pre-heat your oven's broiler or use a pizza oven. Soak and rinse your tomatoes, tomatillos and serrano peppers until there is no longer any film in the water and tomatillos are no longer waxy. On a couple of sheet pans, add a bottom layer of salt and organize your tomatoes, tomatillos, onions, serrano peppers, and the whole heads of garlic (I usually cut around the bottom but not all the way through to aid in peeling after cooking). Salt the top. Broil or roast in the pizza oven until there is black char and the vegetables are soft. Depending on whether you use the oven broiler or pizza oven and its temperature, this may take between 15 – 30 minutes. Check on them occasionally. Flip mid-way through for a more even char. And note: some vegetables may cook faster than others. I notice generally the serrano's char faster and onions are slower. Pull out of oven and place water, tomatillos, now peeled garlic, serrano's, a couple of tomatoes and onions in a blender. Blend smooth. Empty into a mixing bowl. Add the rest of the tomatoes to the blender and blend to a chunkier consistency. Add to same mixing bowl. Add the rest of the salt, or salt to taste. Mix. Cover mixing bowl and refrigerate overnight to allow flavors to meld. You can also eat some immediately as it will already be delicious. The next day package into containers. I like to use 16 oz deli cups that we have saved from take-out food. EAT!
For More Connor Cooks Recipes visit www.zapinin.com/connor-cooks.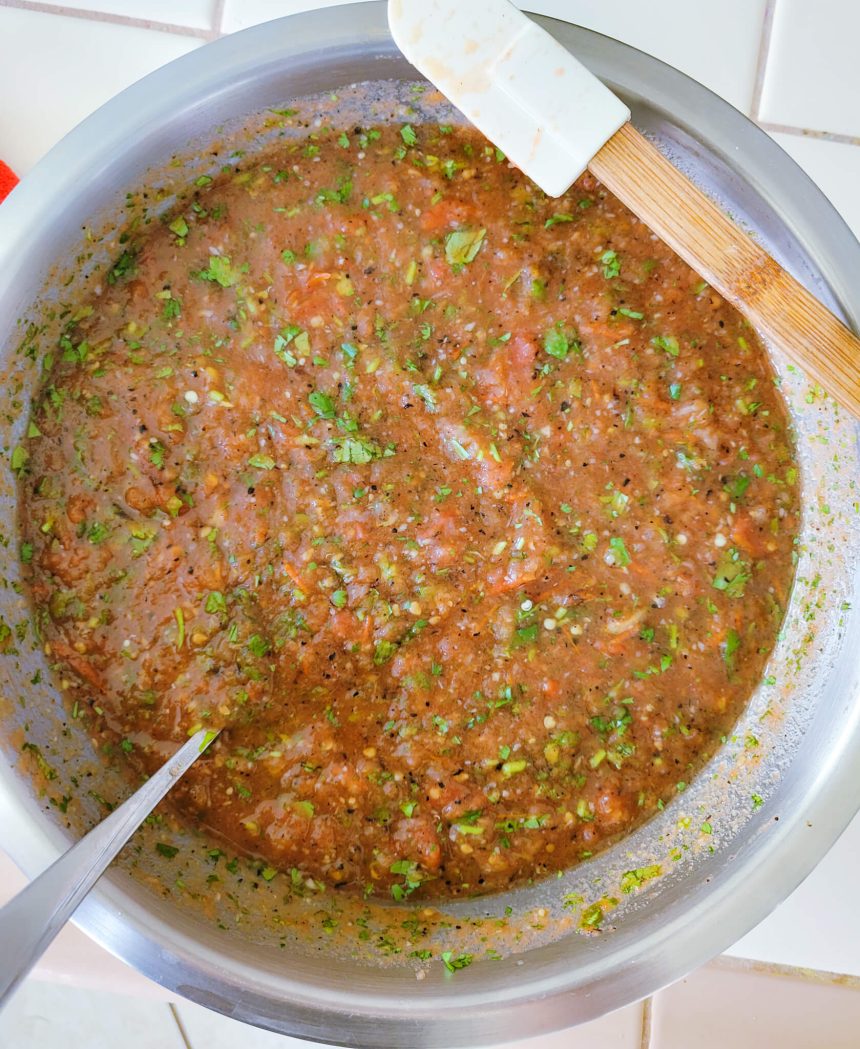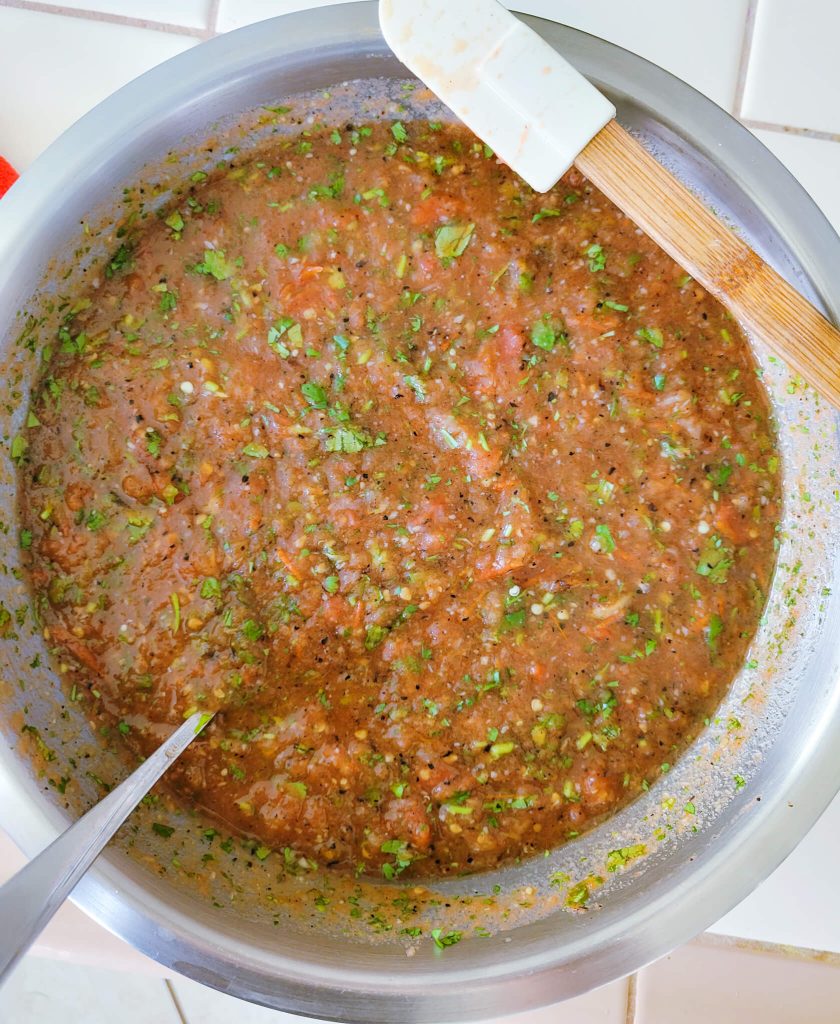 For More Connor Cooks www.zapinin.com/connor-cooks.