Fresh Salsa
By Connor Forbes
I was feeling a bit under the weather on Sunday, so my wife and kids went to Underwood Family Farms in Moorpark, Ca. Underwood is a great pick your own farm with some animals to look at and feed for the kiddos. They hold special events through the year and this past weekend was the great Roma picking weekend. It's a yearly tradition and this year someone picked 595 lb. of Roma tomatoes on Saturday. By Sunday it was a bit picked over, but my family still came home with 5 lbs. of super fresh hand-picked Roma tomatoes. 
I immediately knew I was going to make salsa. Cuz as I have stated before, salsa is my favorite food. Not condiment or side. Food. It is its own food group in my mind.
I have been making a lot of fresh salsa summer because of the heat and I would love to share with you my favorite fresh salsa of late. So let's make salsa!
Ingredients
3 lb Roma tomatoes
2 tomatillos
3 medium sized serrano peppers
½ white onion, diced
¼ red onion
3 cloves garlic
Tbsp salt
To Make
In a blender add the tomatillos, garlic, serrano peppers, 1 lb. of Roma and the white onion with ½ the salt. Blend until smooth. Pour into a bowl. Add the rest of the tomatoes to the blender. Pulse these tomatoes to leave them slightly chunky. Add to the bowl. Hand chop the red onion and add to the bowl. Add more salt if needed. I can tell I need more salt if it still feels like I'm eating raw vegetables. You can eat it now or leave it all in a bowl overnight in the fridge to let the flavors all meld together. Transfer into smaller containers for storage. EAT!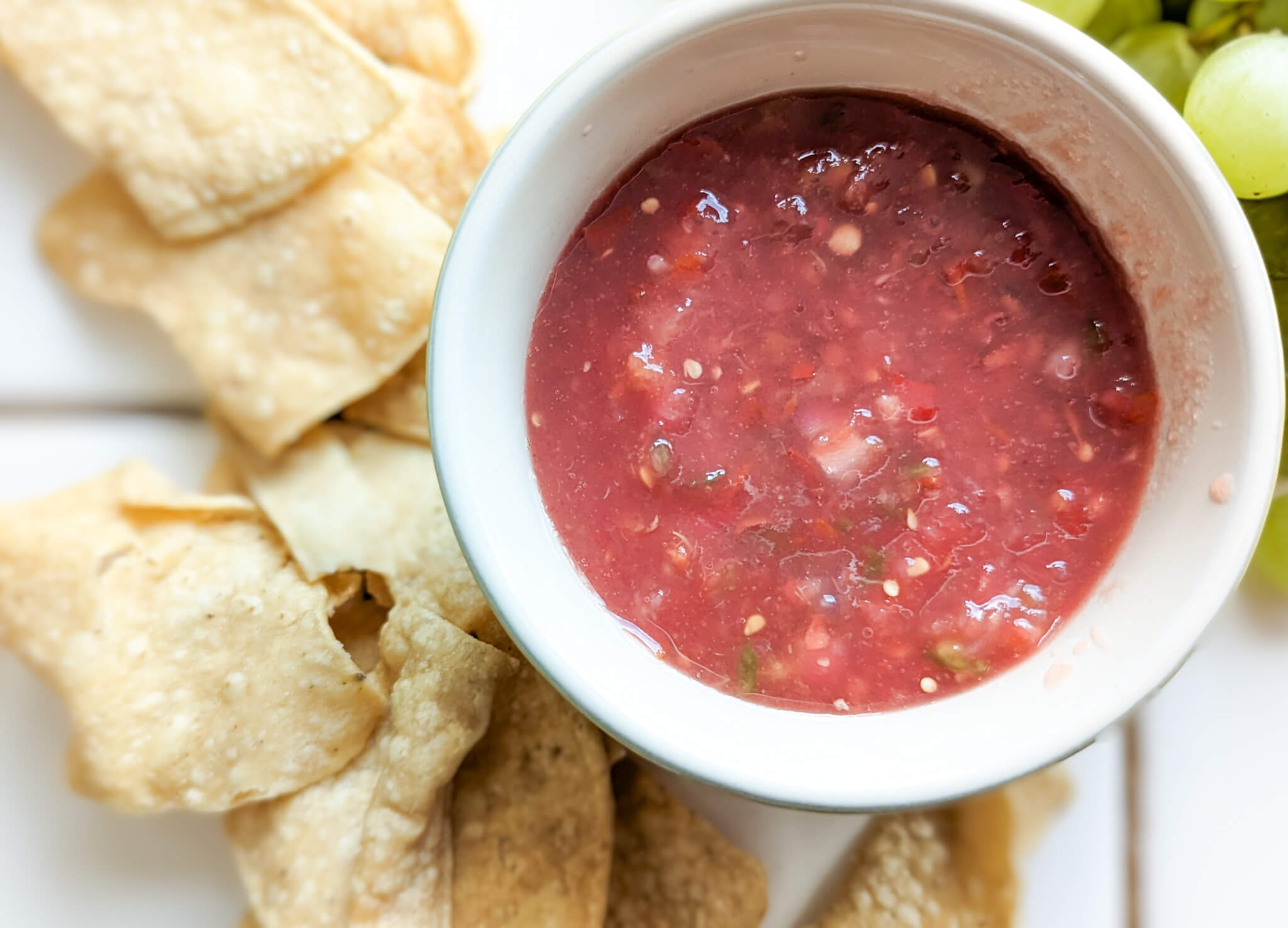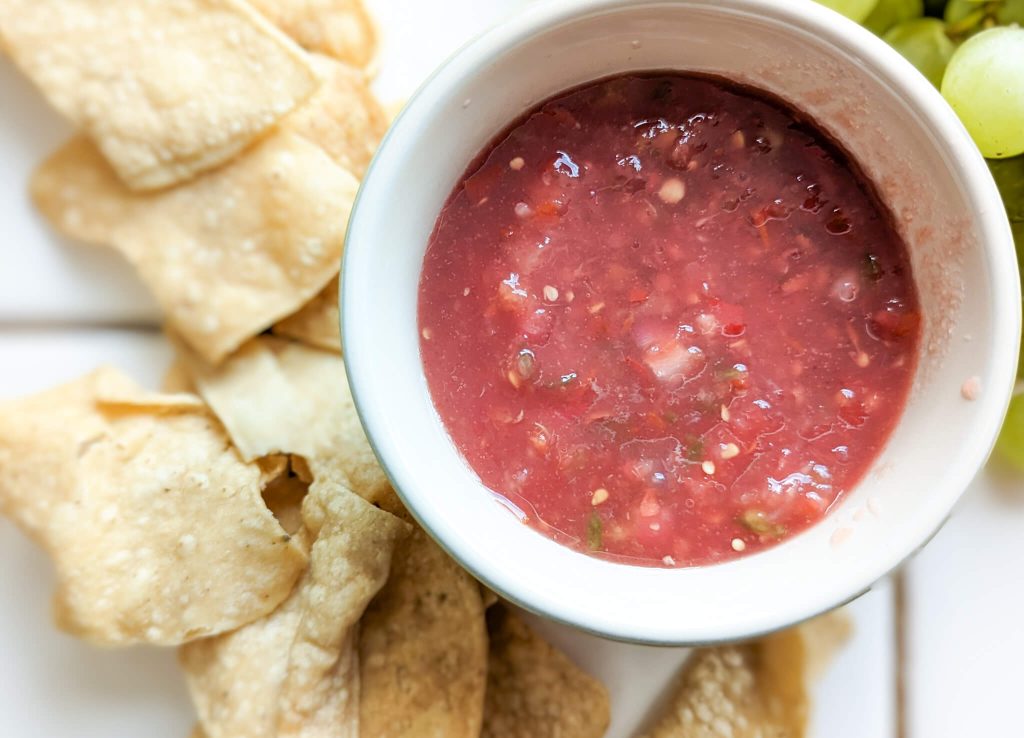 For More Connor Cooks Recipes Visit www.zapinin.com/connor-cooks.