By Connor Forbes
One of my favorite side dishes is a fresh cucumber salad. Cucumbers are one of my family's favorite vegetables (although botanically it is technically a fruit). It is fresh, snappy, and refreshing. It goes with just about anything and adds a satisfying crunch to any meal. I make this cucumber salad at least once a week if not more and it never gets old. This recipe is a modified sunomono salad that you might recognize from your favorite Japanese restaurant. This is a quick and easy recipe and perfect for those nights you need one more side dish quickly. So, let's make My Go-to Cucumber Salad. I have a feeling it will become a go-to of yours as well.
Ingredients
1 English or 3 Persian cucumbers
1 tsp salt
2 tbsp rice vinegar
1 tbsp sesame oil
To Make My Go-To Cucumber Salad
Julienne your cucumber. To Julienne, cut you cucumber at a 45⁰ angle in ¼" increments. This will give you longer slices. Then cut the longer slices at about ¼" inch apart lengthwise. You are going for a shape that resembles a French fry. Place in a bowl and add the salt, trying to coat all the cucumber sticks. Drizzle the rice vinegar evenly all around and mix the cucumber to coat each stick. Then add the sesame oil and mix again. This salad is ready to eat now or refrigerate to eat later. NOTE: it is important to add the rice vinegar before the sesame oil for the best outcome. Garnish with sesame seeds if you're feeling fancy. EAT!
If you would like to read more Connor Cooks recipes, please visit www.zapinin.com/connor-cooks.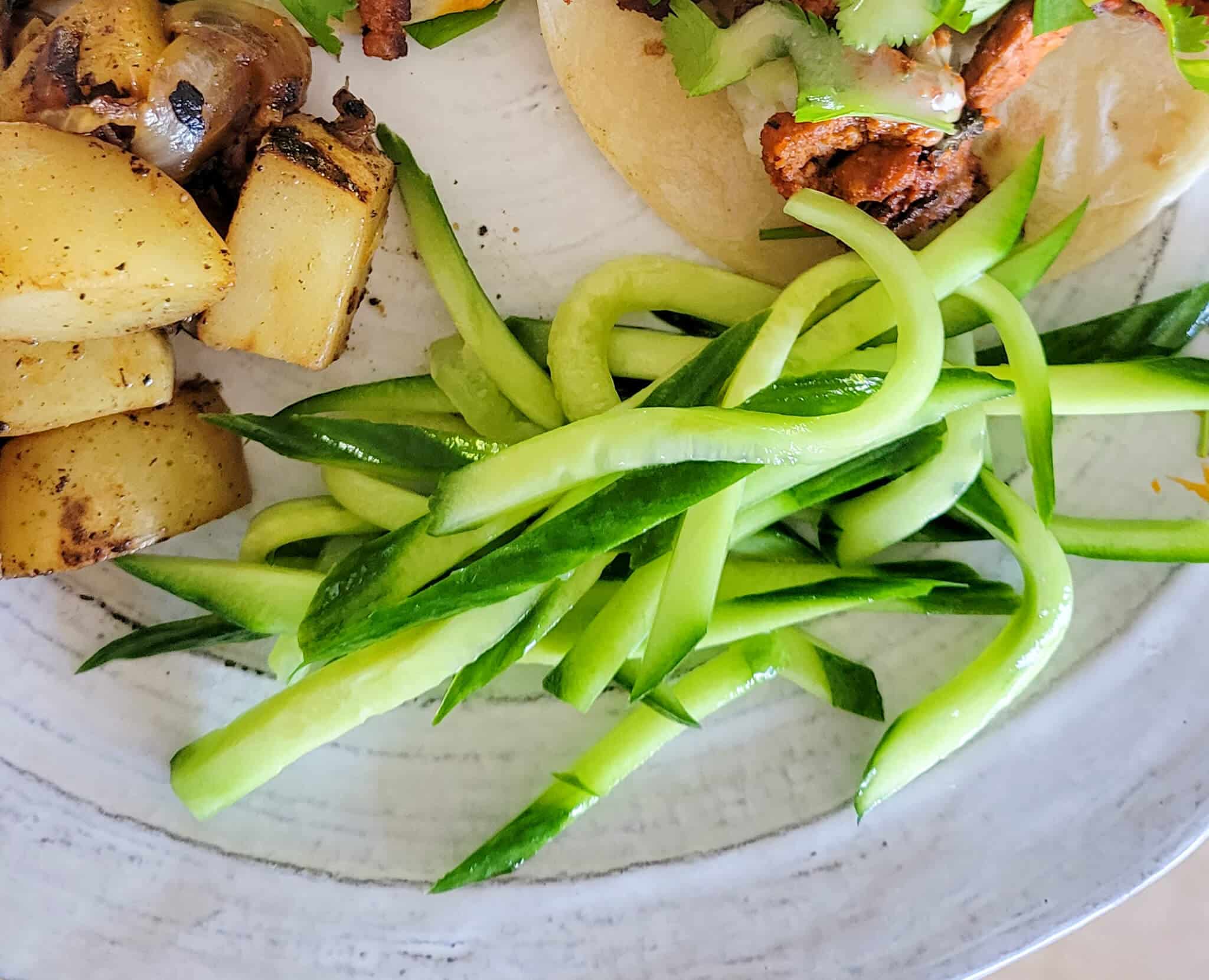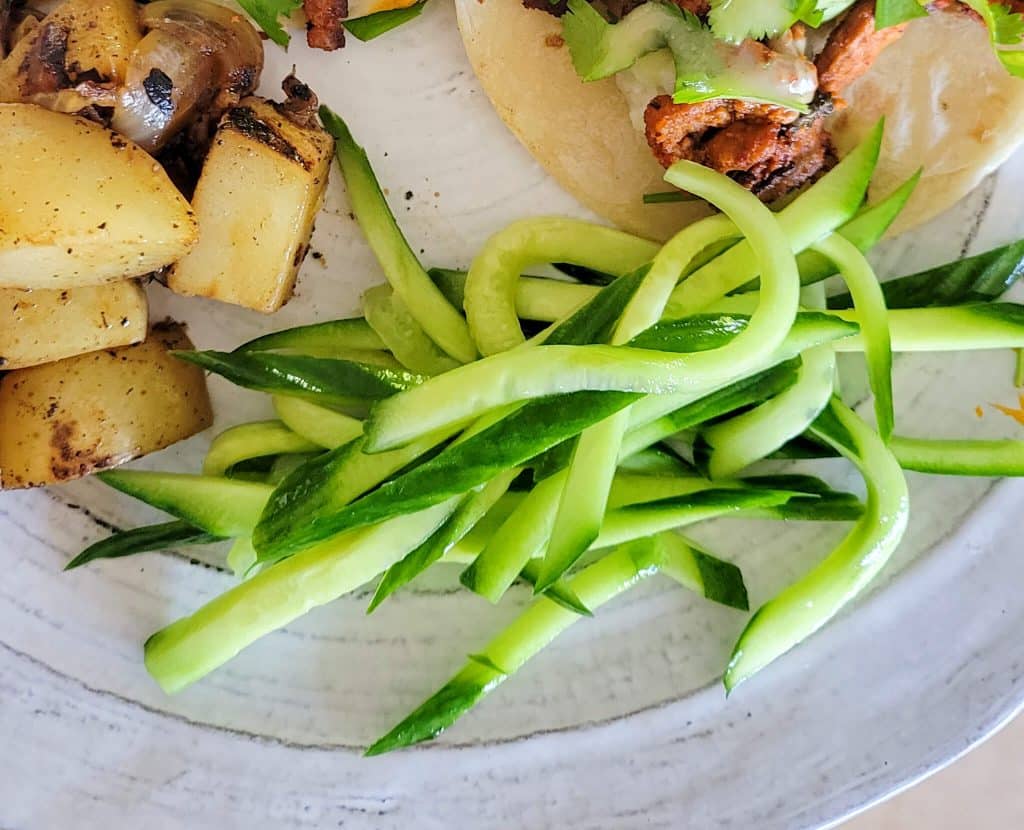 For More Connor Cooks Recipes visit www.zapinin.com/connor-cooks.