Roasted Butternut Squash and Carrot Soup
By Connor Forbes
It's soup season! At least that is what the food creators on Instagram have been telling me. So inspired to make soup, and with a butternut squash on my counter and carrots needing to get used in my fridge I set out on a soup adventure. Well adventure isn't really accurate. I had a good idea of what I was getting into, and it was more like a walk in the park than full blown adventure.
But non the less, my butternut squash loving wife was super stoked to be eating a delicious and warming bowl of this soup. Sweet, earthy, nutty and packed with savory notes, this soup is sure to have you taking a deep breath and exhaling faaaaalllllll. Let's make some soup!
Ingredients
1 butternut squash – peeled, deseeded, and cubed
6 carrots – peeled and thickly cut
½ onion, sliced
2 tbsp olive oil
2 cups ounces of vegetable stock
Sprig of rosemary
6 cloves of garlic
1 tsp salt
1 tsp pepper
To Make
Preheat your oven to 400°. On a baking pan, spread the carrots, butternut squash and onion. Cover with the olive oil. Bake in the oven for 30 minutes or until everything is soft and has a nice browning to it. In a Dutch oven or pot on the stove, over medium low heat, combine the roasted squash, carrot, and onion with the vegetable stock, rosemary, garlic and salt and pepper and simmer for 45 minutes to 1 hour. Blend (an immersion blender comes in handy here but a regular blender works too, just be careful the soup will be very HOT). Serve with Greek yogurt, paprika, crushed walnuts, and/or green onion. EAT!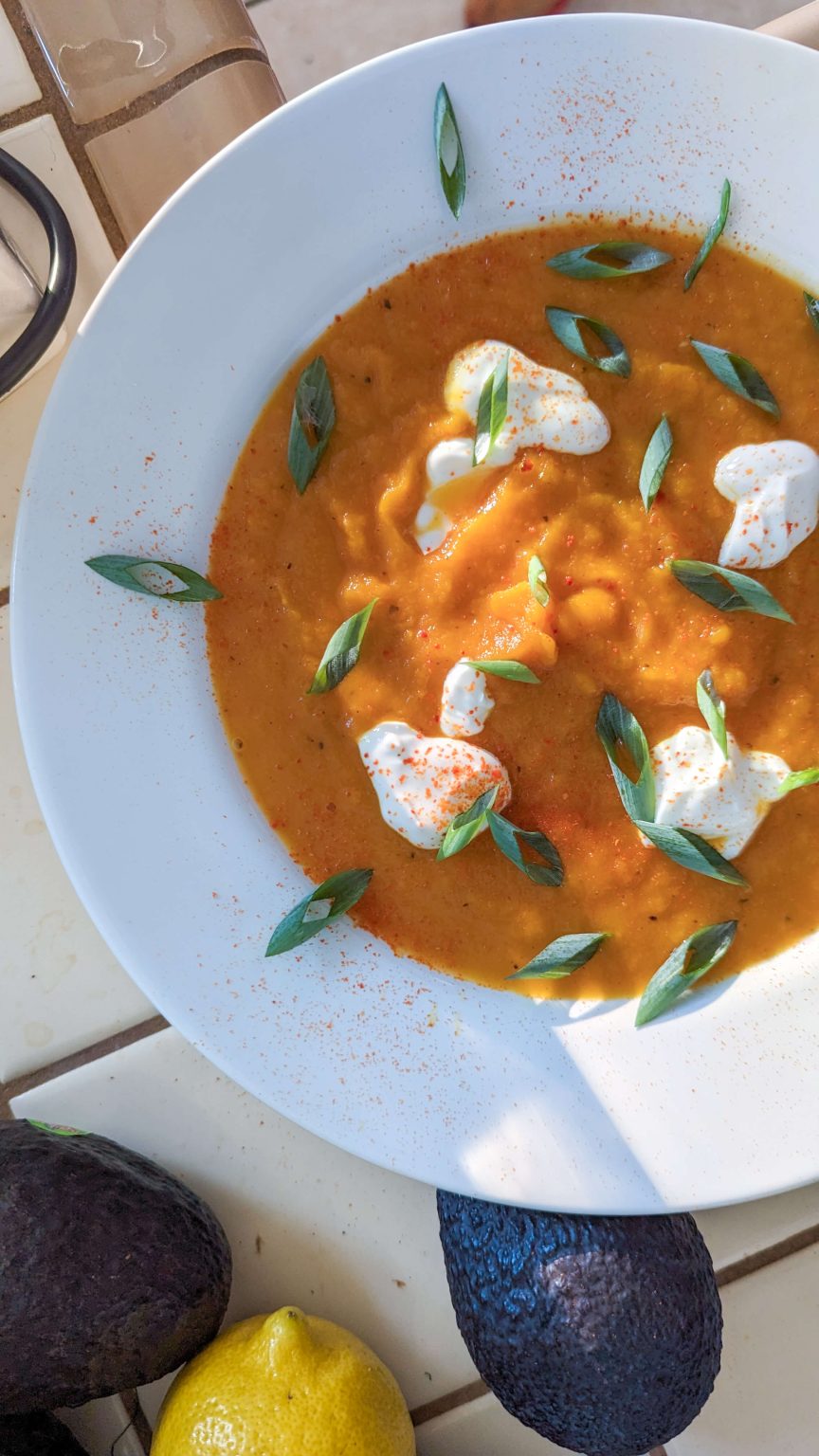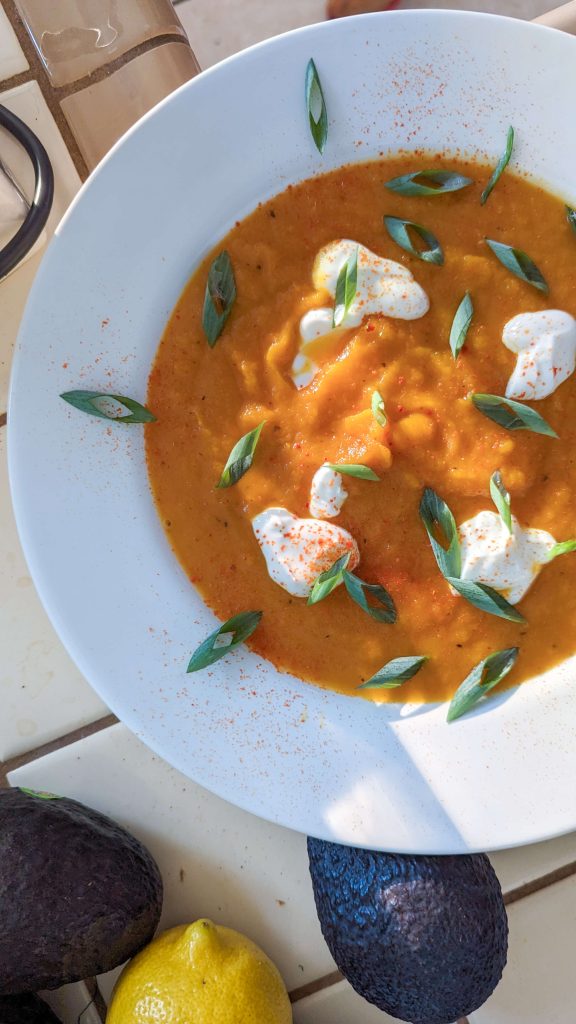 For More Recipes Visit www.zapinin.com/food.