Spicy Pickled Onions
By Connor Forbes
I have been making these a lot lately. And putting them on everything. I don't know what it is about pickled onions, but they make me weak in the knees. The crunch, the vinegar snap, and the heat, combine to make this the perfect accompaniment to any dish. Put these on sandwiches, serve with rice and chicken and sauteed kale (pictured), or eat them straight (which I have also been doing a lot).  So let's make some spicy pickled onions before I leave my computer, get distracted by these onions, and forget to finish writing this recipe!
Ingredients
1 red onion
¼ cup seasoned rice vinegar
1 tsp salt
1 tbsp pepper
2 thai chili peppers (or serrano)
To Make
Slice the onions into thin half-moons. To do this cut off the bottom and top of the onion. Place on a flat side and cut down the middle. Peel the skins. Place flat on the cutting board and slice thinly starting from the top. Dice the Thai chili pepper. In a mixing bowl, combine the onions, rice vinegar, salt, pepper, and chili pepper and mix. Eat now or save for later!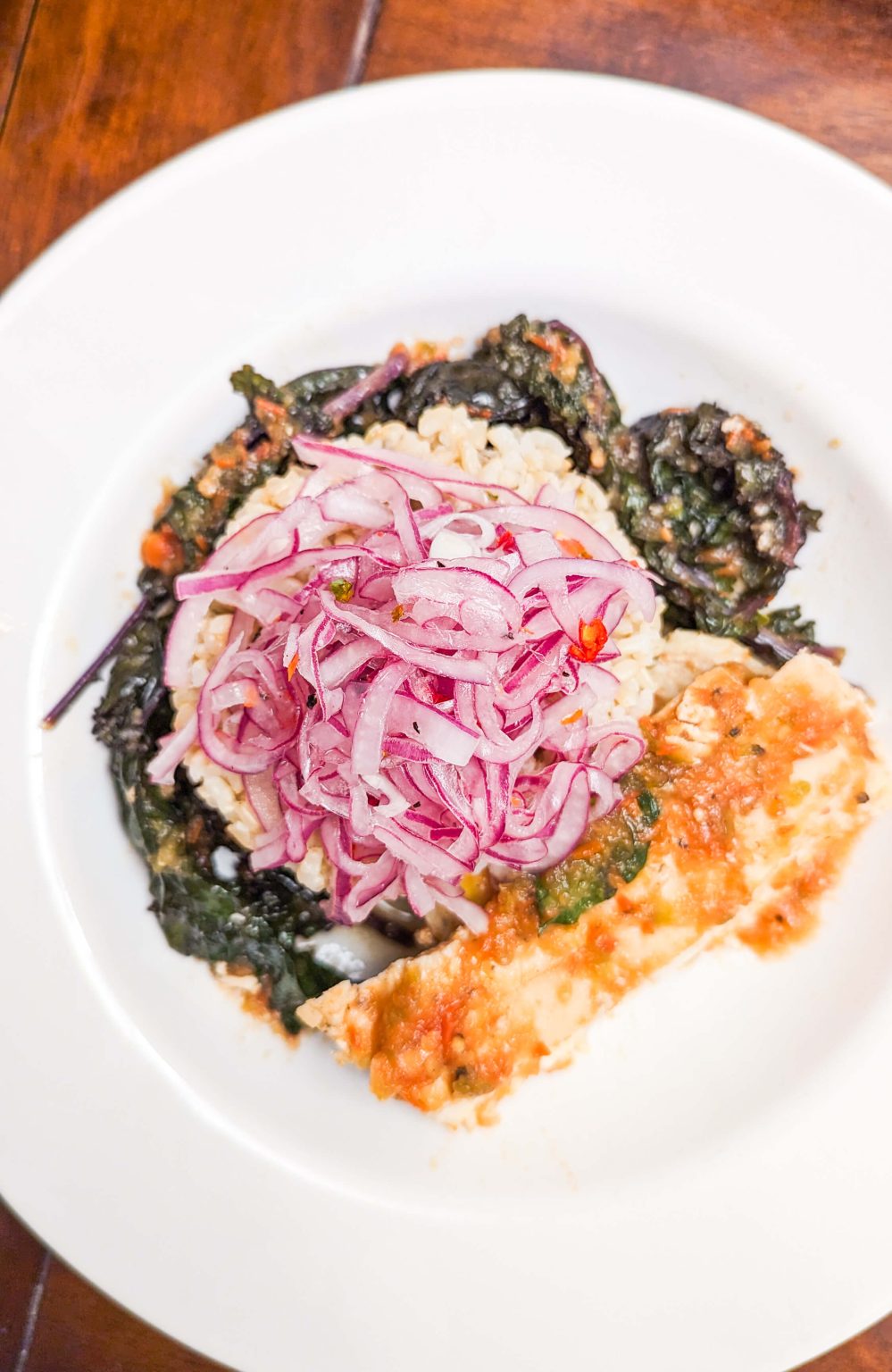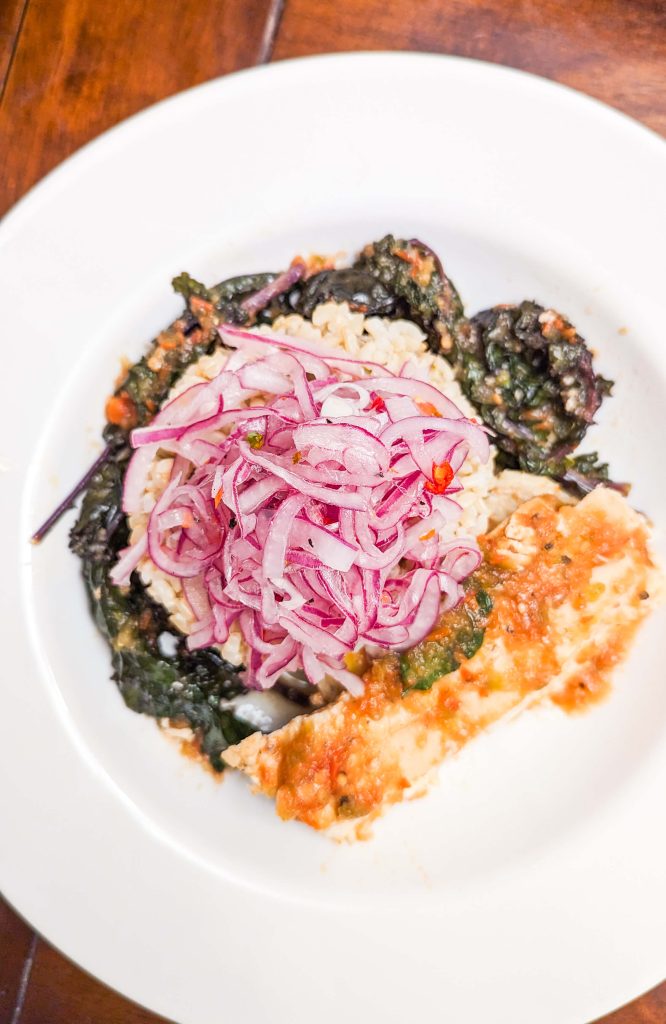 For More Recipes Visit www.zapinin.com/food.