BBQ Pan Chicken
By Connor Forbes
I have been on this huge bbq chicken kick this last week. In fact I made variations of this same dish two days in a row. Using different bbq sauces. And boy was it tasty. The family loved it and and so did I. It takes a boring old boneless skinless chicken breast and takes it to an exciting piece of chicken. And it is quite easy. I recommend taking a couple of hours to brine your chicken (soaking in salted water) to really get the maximum juiciness from the chicken but you do not have to. So let's get cooking!
Ingredients
2 lbs chicken
1 medium yellow onion, sliced into quarter moons
1 tomato diced
3 tbsp your favorite bbq sauce
1 tbsp cooking oil
To Make
To prep your chicken use paper towels to pat dry as much as possible. This will help the sear.
Preheat your pan on high. I used a wok but a normal frying/ sauté pan works great to. You want to make sure you can fit a lid on it.
Add oil.
Add chicken and sear on one side for 3-5 minutes until a nice brown crust has formed.
Flip the chicken and toss in the onions. Cook for 3 more minutes.
Add the tomatoes. And slather the bbq sauce on the chicken.
Turn heat down to medium low and cover.
Cook until the chicken reaches 165° internal temperature.
Let rest for 5 minutes before slicing or serving
EAT!
I served my chicken with roasted butternut squash over rice. Garnished with cilantro and paprika for a little extra kick.
If you would like more Connor Cooks recipes, visit www.zapinin.com/connor-cooks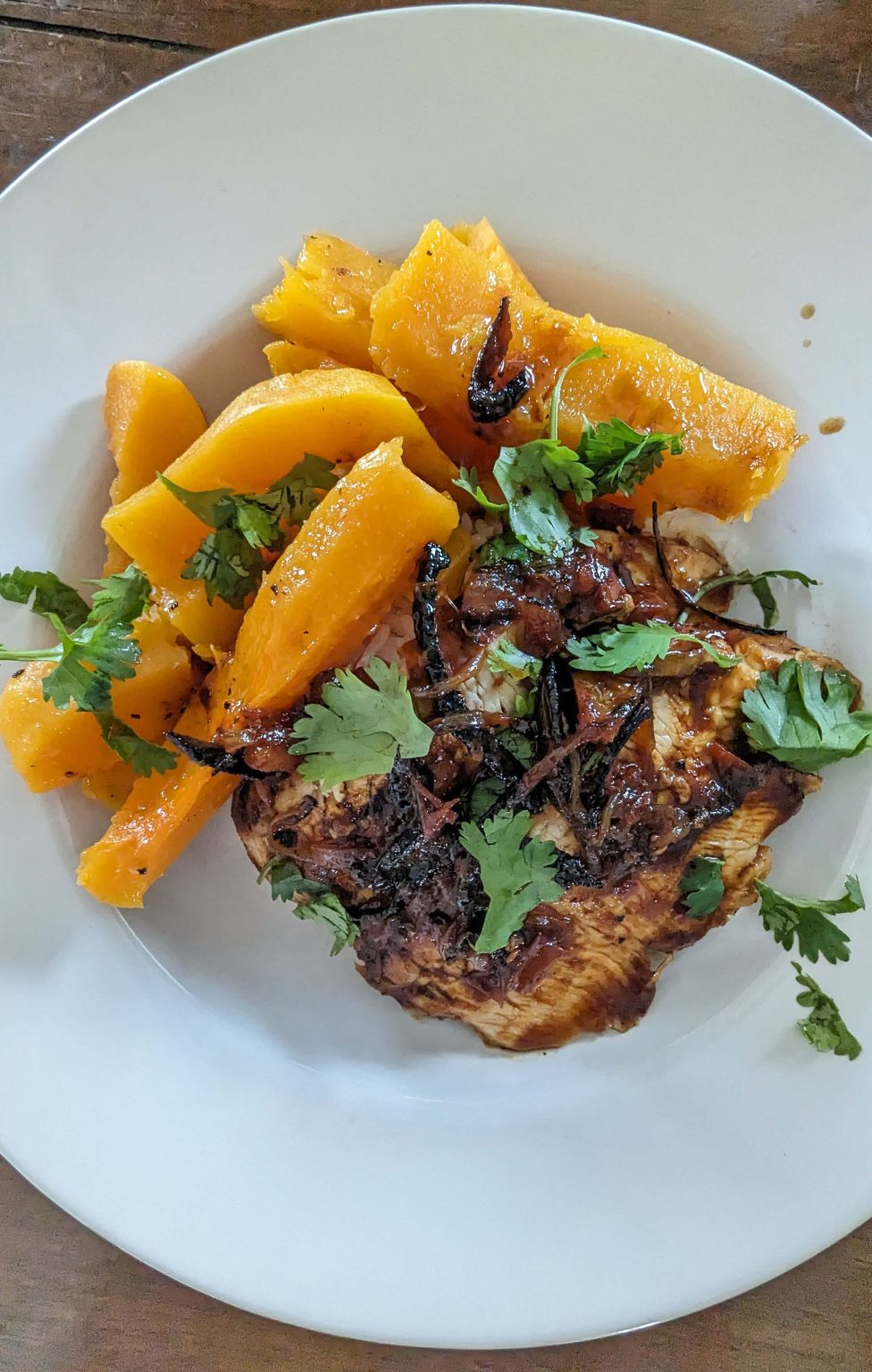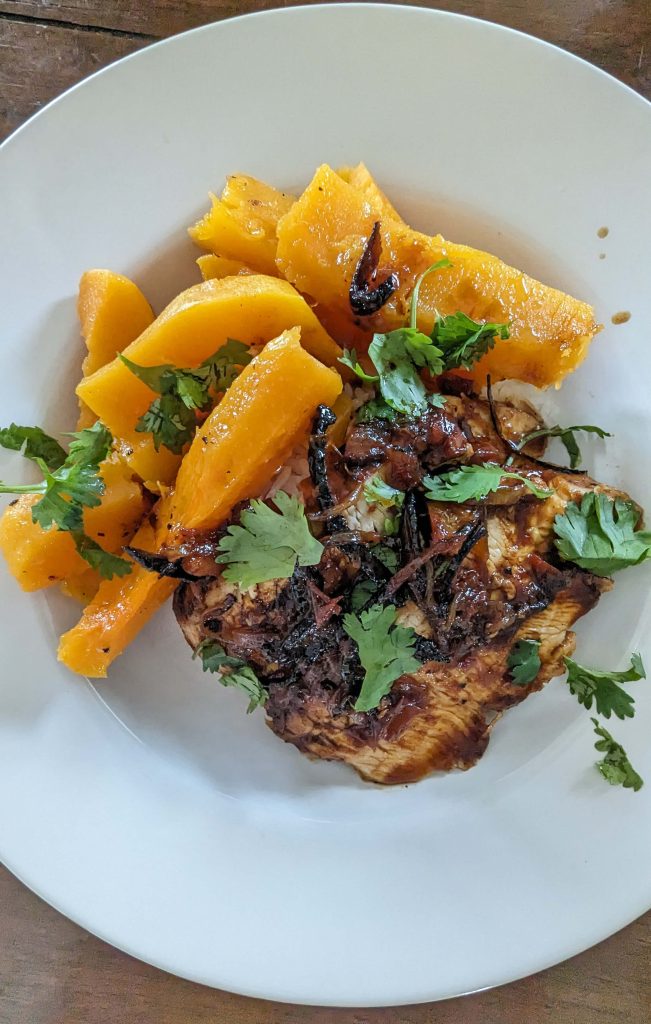 For More Connor Cooks Recipe's Visit www.zapinin.com/connor-cooks.