Hexavalent Chromium
By Alejandro Lazo, Cal Matters
There's a toxic history to the shiny decorative finishes so ubiquitous on the wheels and bumpers of classic cars.
Chrome plating is important to a variety of consumer products from vintage automobiles to aerospace components to plumbing fixtures.
But hexavalent chromium—a highly hazardous substance emitted by chrome-plating businesses—is 500 times more carcinogenic than diesel exhaust, putting it in the cross hair of regulators for decades.
The California Air Resources Board today approved a landmark ban on use of the substance by the chrome plating industry. The ban requires companies, who opposed the action, to use alternative materials.
"The problem is what they're doing there: They're boiling vats of toxic metal-water solution"

Jane Williams, Executive Director of California Communities Against Toxics
The ban came after more than two hours of debate and public comment. Board members, while signaling their empathy for the potentially impacted vintage car platers, said public health was paramount.
Air board member Hector De La Torre compared the ban to a 1976 rule phasing out lead in gasoline.
"There is no mass produced leaded gasoline, not just in California, in the United States, so that changed as a result of an action that was taken here," De La Torre said. "So there is precedent for taking a leap like that—for the health and safety of the public."
The new rule will make California the first state to ban the substance more commonly known as chromium 6. Decorative plating businesses will have until 2027 to discontinue their use. Larger chrome plating plants, which use the toxin for industrial durability purposes, will have until 2039.
The ban comes after years of activists' efforts to limit use of the chemical, which the state identified as a toxic air pollutant in 1986. Jane Williams, executive director of California Communities Against Toxics, said the ruling is significant because Los Angeles County has a large concentration of chrome platers.
The air board said 113 chrome plating facilities operate with hexavalent chromium in California, and over 70% of them are in overburdened and disadvantaged communities, many near homes and schools, though industry representatives said in public comments that the board's numbers were inaccurate.
"They can be tiny, they can be small, or they can be nestled inside larger industrial facilities, and so it's not something that strikes you, like a generator or a refinery," said Williams. "But the problem is what they're doing there: They're boiling vats of toxic metal-water solution."
Industrial components are plated by being submerged in baths containing chromium 6 though decorative and functional plating deploy different processes. Emissions occur in the form of bubbles that rise to the top of the tanks and can be released in mists, drops and spills that can settle on floors, equipment and other surfaces. Once dry dust can be released by open doors and vents.
Bryan Leiker, executive director of the Metal Finishing Association of California, said the air board's rule amounts to an unfair ban on an industry that has proven it can use the toxic substance safely.
He pointed to state data indicating that the state's larger chrome platers produce less than 1% of emissions, with the majority coming from burning fossil fuels, cement production and other industries.
"The issue we have here is that our industry of course is in agreement with fair regulation, but what we have here is a ban," Leiker said. "This is just a universal ban across the whole industry."
Less-toxic trivalent chromium is available as an alternative, and the air board hopes decorative chrome platers will widely adopt it following the ban. The problem, decorative chrome-platers say, is that trivalent chromium lacks the ornamental shine of chromium 6 — that glow ubiquitous among the lustrous lowriders synonymous with the likes of Art Leboe or the gleaming hot rods featured in "American Graffiti."
"Our industry could be a ghost town in the state, long gone; there is a lot at stake here."

~Bryan Leiker, Executive Director of the Metal Finishing Association of California
Trivalent chromium is not "period correct," wrote Art Holman, a managing partner of Sherm's Plating in Sacramento, in recent public commentary to the air board. Holman wrote that he fears customers will ship their products to other states to be plated, "adding more chrome emissions due to transportation."
Meanwhile trivalent chromium does not meet U.S. Department of Defense requirements. Leiker said that the air board is hoping the military will adopt new materials. But the uncertainty is a big risk for an industry that often relies on long lead times and multiyear contracts.
"It is going to put our industry out of business, with a loss of jobs and a large exodus of manufacturing," he said. "Our industry could be a ghost town in the state, long gone; there is a lot at stake here."
The Legislature has set aside $10 million to assist the industry make the change but some board members said the money was likely not enough.
The air board in 1988 adopted its first emissions standards for chromium 6 use in the plating industry, requiring facilities to equip their tanks with fume suppressants, filters or other pollution control devices. Over the intervening decades, those rules have been revised to further restrict and regulate hexavalent chromium.
The toxin has some presence in popular culture. The court battle over the presence of the chemical in drinking water in the San Bernardino County town of Hinkley was dramatized in the movie "Erin Brockovich."
But environmental advocates and residents of Los Angeles' low-income, industrial neighborhoods and cities have long raised concerns. Residents of the southeast industrial city of Bell Gardens sued a chrome plating company, Chrome Crankshaft, in 1999, accusing it of producing emissions that had resulted in diseases including cancer, according to The Los Angeles Times.
More recently, air monitoring in the southeast industrial city of Paramount was expanded after chromium 6 was discovered in much higher levels than other parts of Los Angeles County in 2016. The Paramount Unified School District detected chromium 6 in air samples inside two classrooms there. The South Coast Air Quality Management District said that air quality has improved significantly since then.
Christopher Callard, a spokesman for Paramount, said the city had not detected significant samples of chromium 6, including at the schools, since it took over monitoring of the substance in 2021.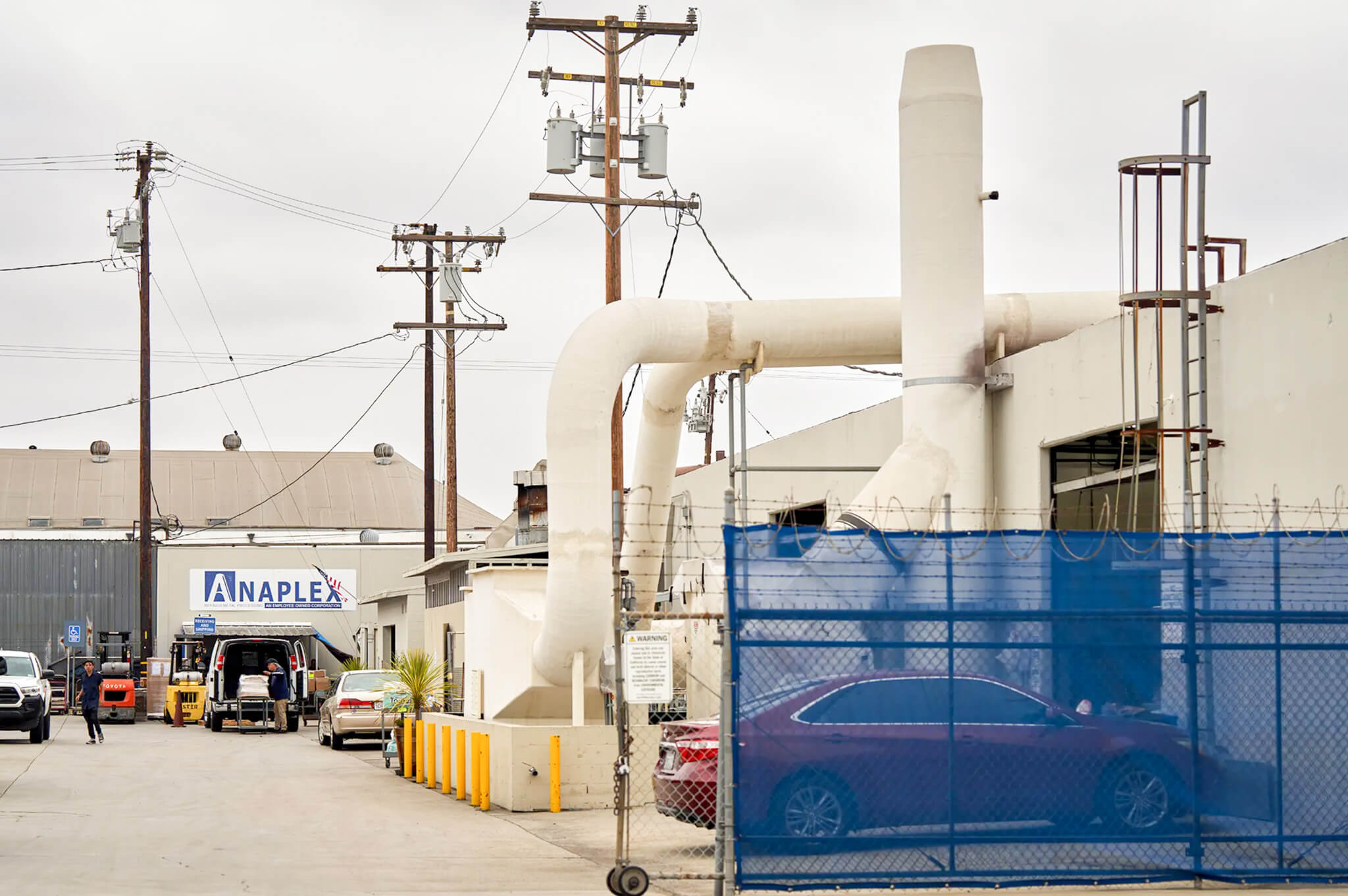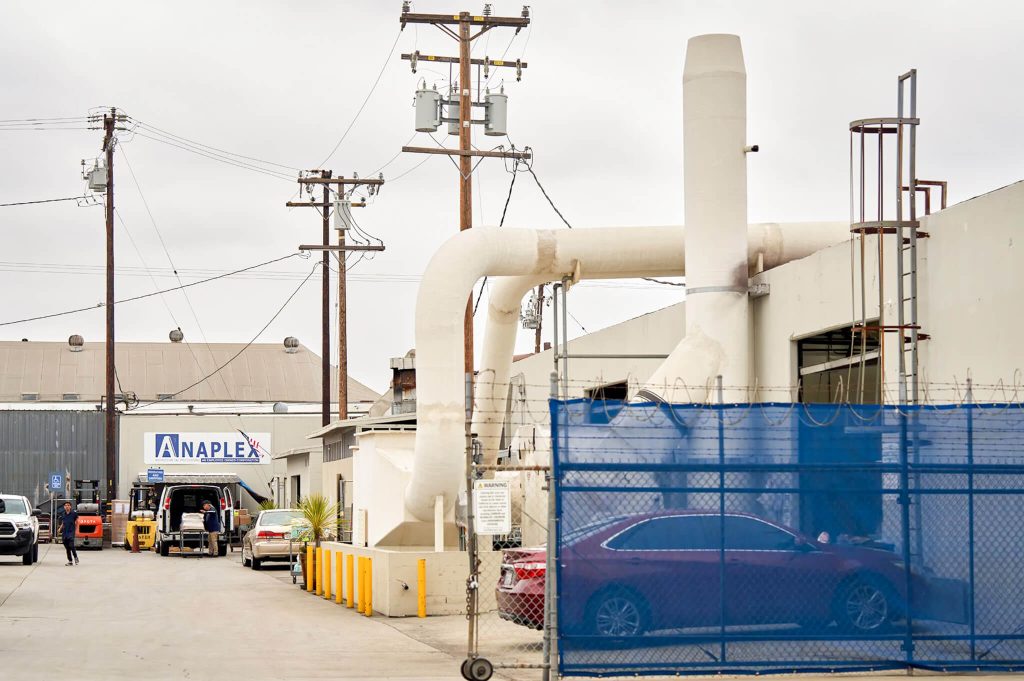 For More California News Visit www.zapinin.com.