Anurag Chandra
RIVERSIDE (CNS) – A Corona-area man who chased down and rammed a car occupied by six teenagers, causing the vehicle to crash and kill half of the boys, was sentenced Friday to life in prison without the possibility of parole.
A Riverside jury in April convicted 45-year-old Anurag Chandra of three counts each of murder and attempted murder, along with special circumstance allegations of taking multiple lives and sentence-enhancing great bodily injury allegations, for the January 2020 attack.
"The lives of countless families will never be the same because of one man's anger, callousness and outrageous conduct, and I am grateful to Judge Valerie Navarro for imposing the maximum sentence in this case," District Attorney Mike Hestrin said Friday.
During the sentencing hearing at the Riverside Hall of Justice, Craig Hawkins, father of Daniel Hawkins, who was among the teens killed, read a letter to the court, saying "Every day, we sense the absence of this young man. The hole in our hearts and lives from the taking of our son's life is staggering."
In addition to Dan Hawkins, Chandra killed Jacob Ivascu and Drake Ruiz on Jan. 19, 2020. Ivascu was from Riverside; the other two were from Corona. All of the boys who died were 16.
A 13-year-old boy, 14-year-old boy and 18-year-old man, who was driving the car that was struck, suffered moderate to major injuries and were treated at Inland Valley Medical Center in Wildomar. They have since recovered to varying degrees.
According to prosecutors and California Highway Patrol investigators, the boys were having a Sunday night sleepover at one of their homes and decided to try a "doorbell ditch" prank in the neighborhood, on Modjeska Summit Road in the Temescal Valley, just south of Corona.
Shortly after 10 p.m., five of them piled into a Toyota Prius parked on Modjeska Summit Road, while another went to Chandra's residence and rang the bell several times, investigators said. The youth then ran to the Prius, which raced away from the location.
According to a District Attorney's Office statement, Chandra "chased after the Prius in his 2019 Infinity Q50."
"As Chandra pursued the victims, he rear-ended the Prius and sideswiped the vehicle until they were forced to stop," according to the agency. "The Prius made a U-turn to escape; however, Chandra continued his pursuit."
Investigators said that the defendant bore down on the Prius at 99 mph along Temescal Canyon Road, approaching Squaw Mountain Road. Chandra rammed the Prius, causing it to spin out of control and slam into a tree on the side of the road.
Family members told reporters that the boys were fleeing out of fear and were trying to avoid a confrontation with Chandra. There was no prior dispute between him and the teens, according to prosecutors.
Witnesses followed Chandra back to his residence and alerted CHP officers, who arrested him roughly four hours after the deadly collision.
Chandra had no documented prior felony convictions, but at the time of his arrest, he did have an unresolved misdemeanor case for battery on his wife and child endangerment. Those charges were folded into the murder case and disposed with it but did not factor into his sentence.
Post sentencing video statements from Sergio Campuzano, surviving driver of the victims car, and Ramona Ivascu, mother of Jacob who was killed, can be viewed at https://zapinin.com/law-and-disorder/corona-area-man-sentenced/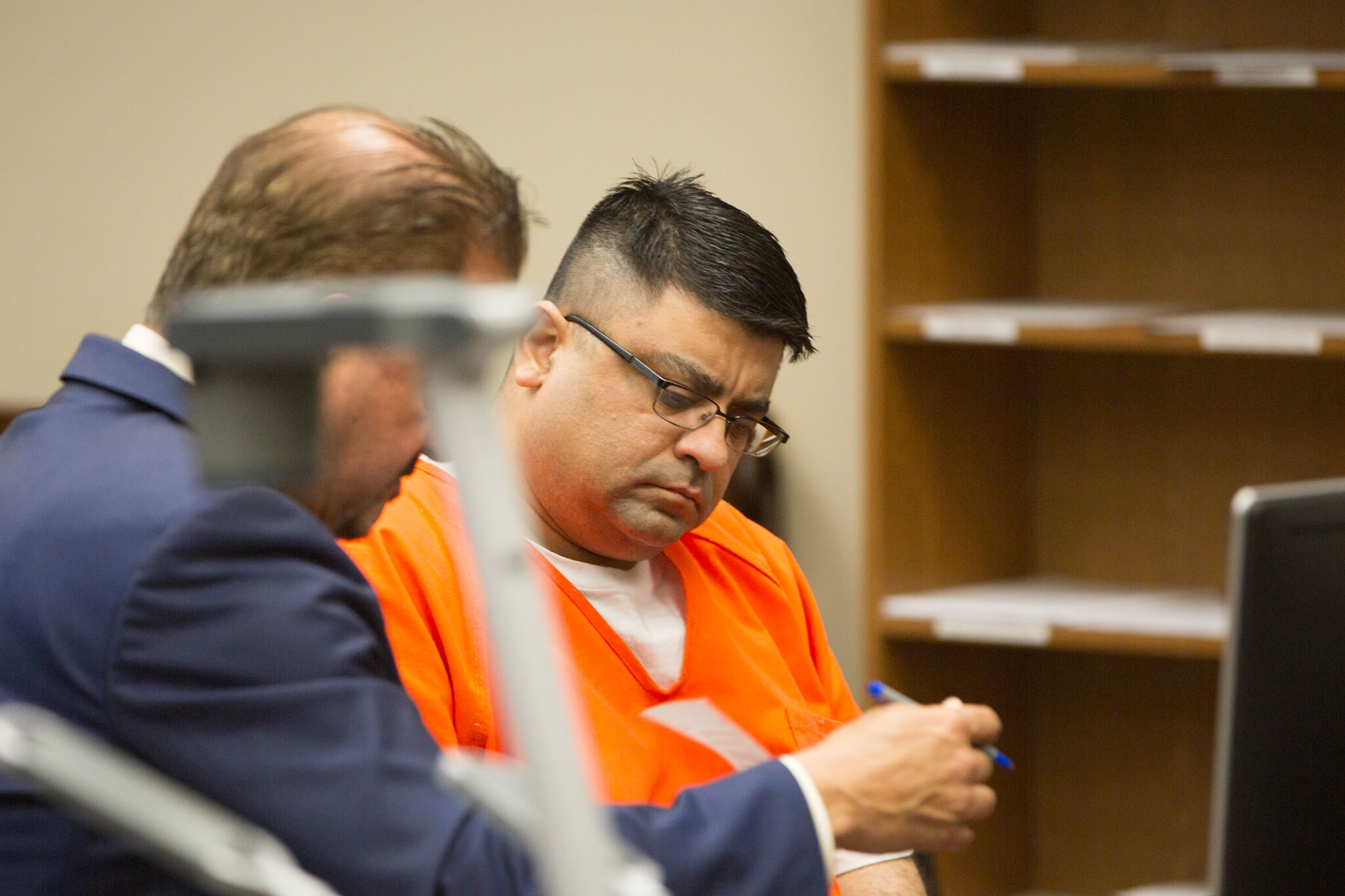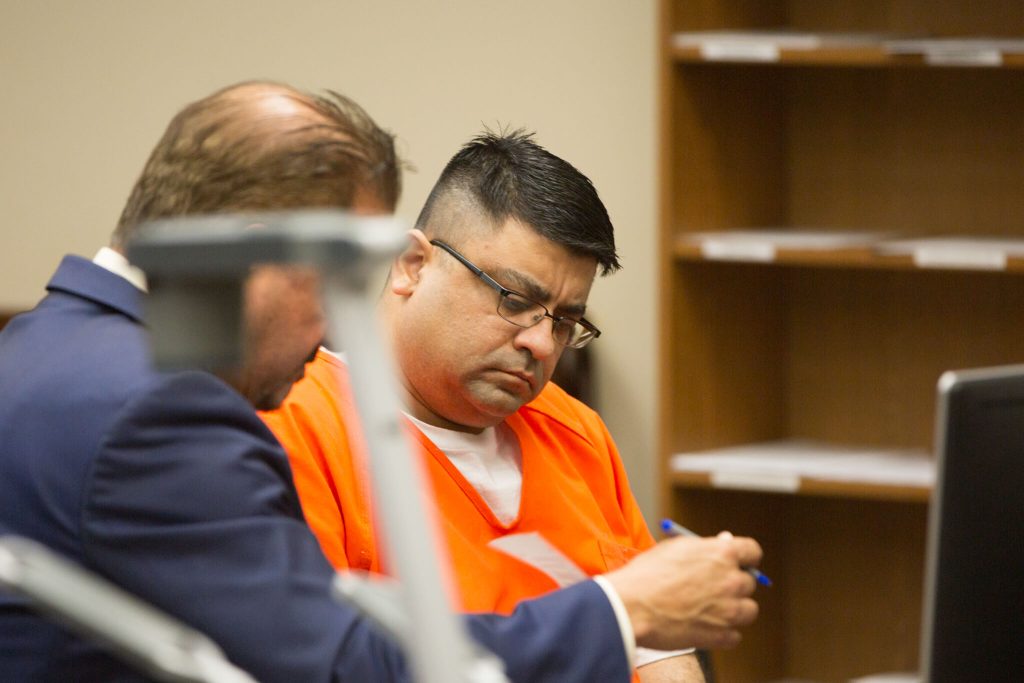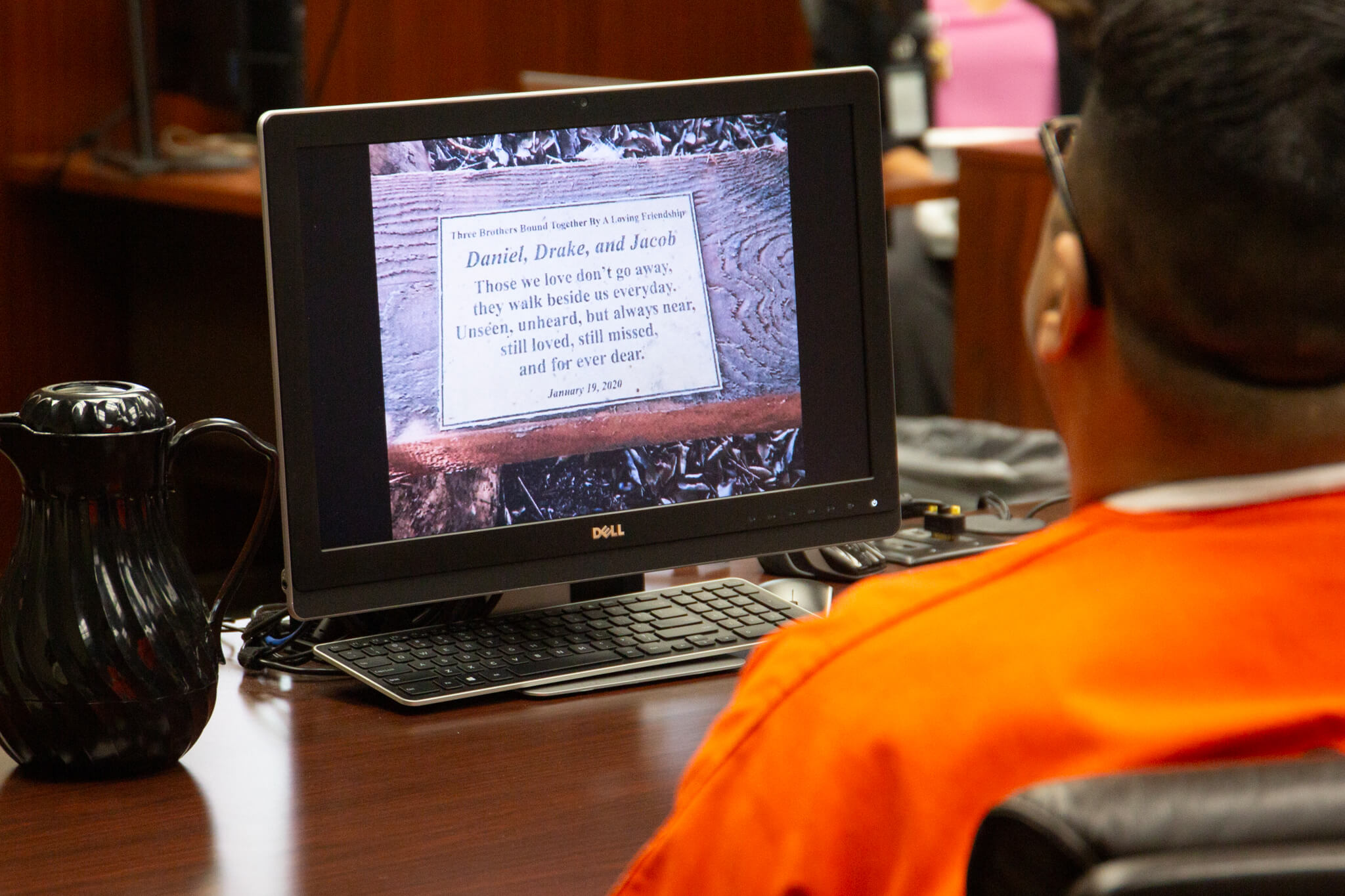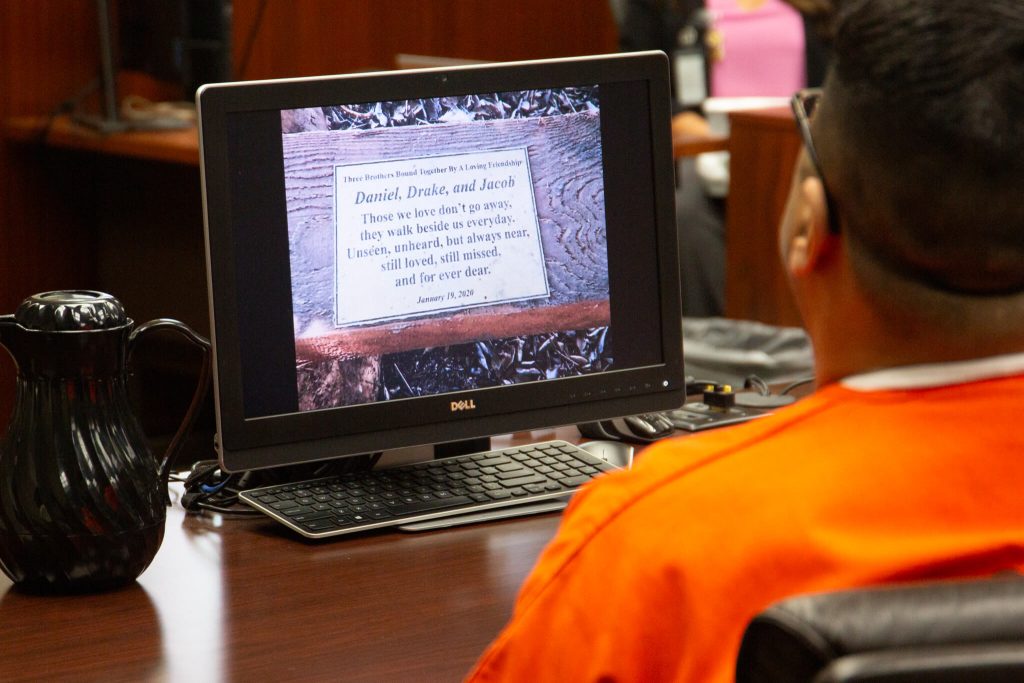 For More Local Corona and Riverside County News Visit www.zapinin.com.