Local Schoolchildren – Corona
CORONA – Nearly twenty-five hundred students descended on Circle City Center with their families last Saturday for the 6th Annual Barbers & Backpacks event organized by the Leela Project.
The non-profit, driven by the motto to "Engage, Educate, Empower," focuses on providing literacy training, mentorship, and academic counseling for underrepresented youth from underserved communities across California.
Preparing for the soon-to-begin school year, the organization coordinated more than a dozen sponsors and scores of volunteers to provide free haircuts, backpacks, and school supplies. Forever 21 provided free clothing for girls while Undefeated did the same for boys.
The organization is named after Leela, the grandmother of the founder, Executive Director Dominick Verrette, who emigrated from India in 1968 and dedicated her caregiving professional life to always giving, thinking, and placing the needs of others and those less fortunate than herself, before her own.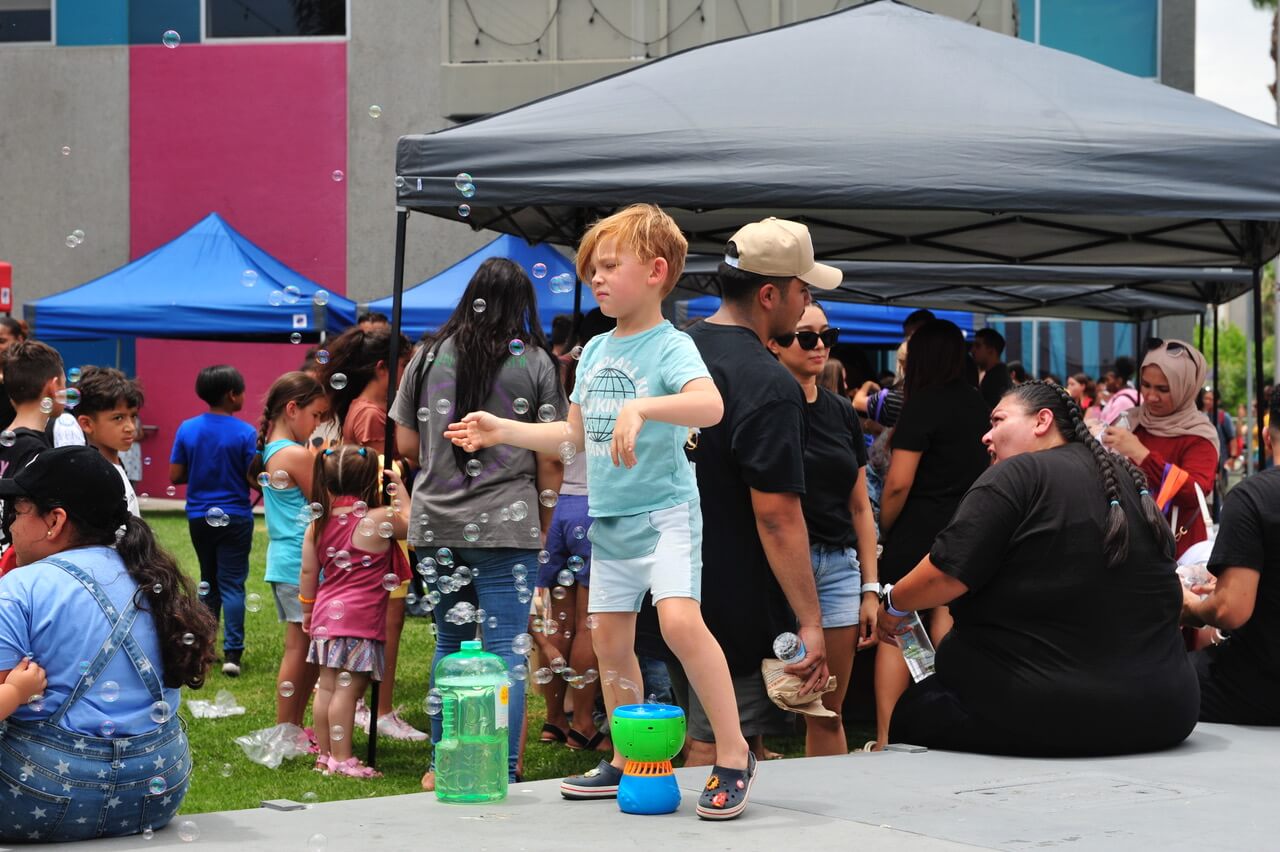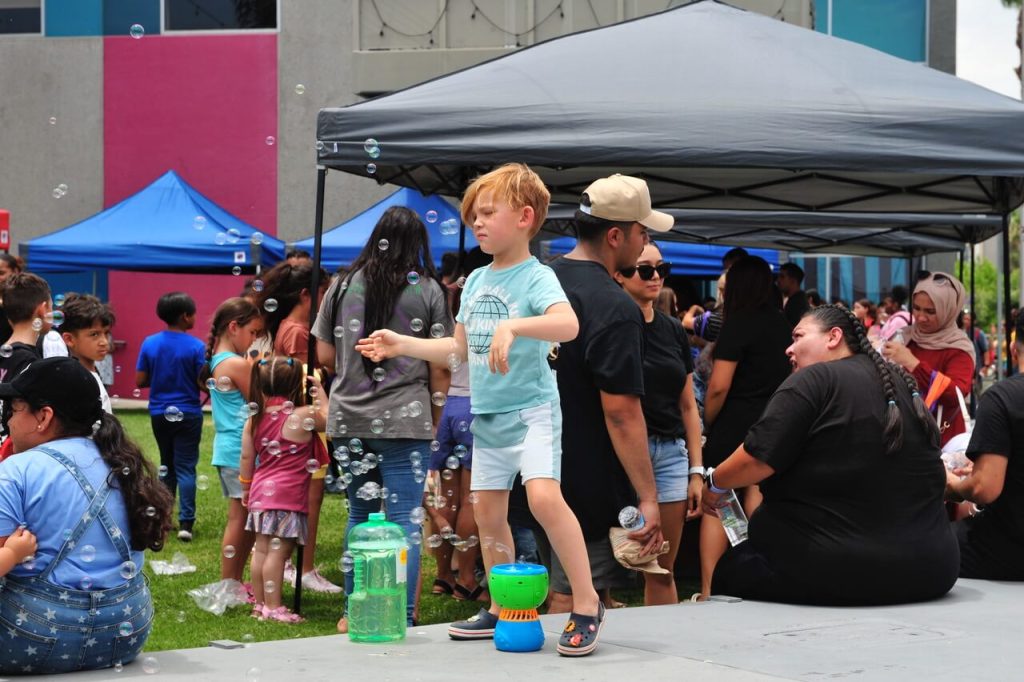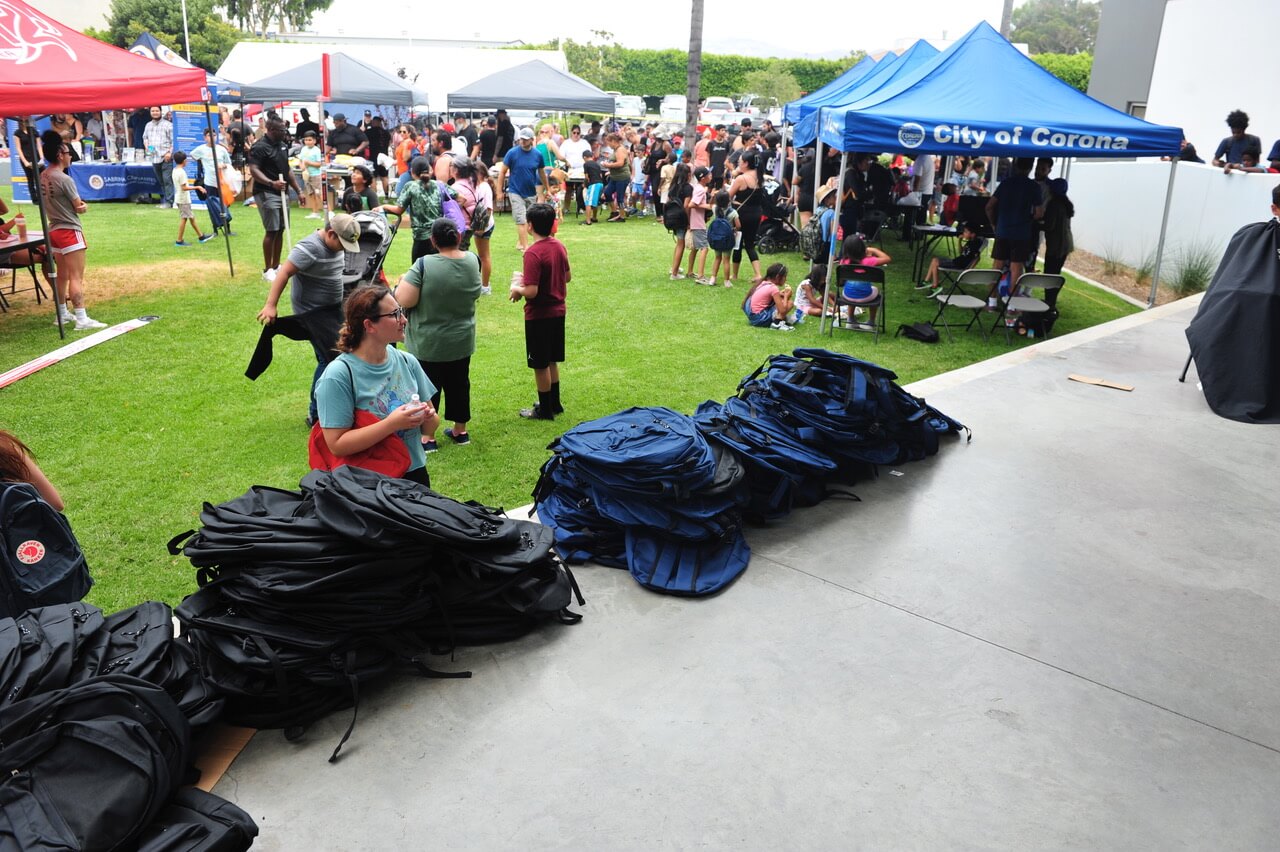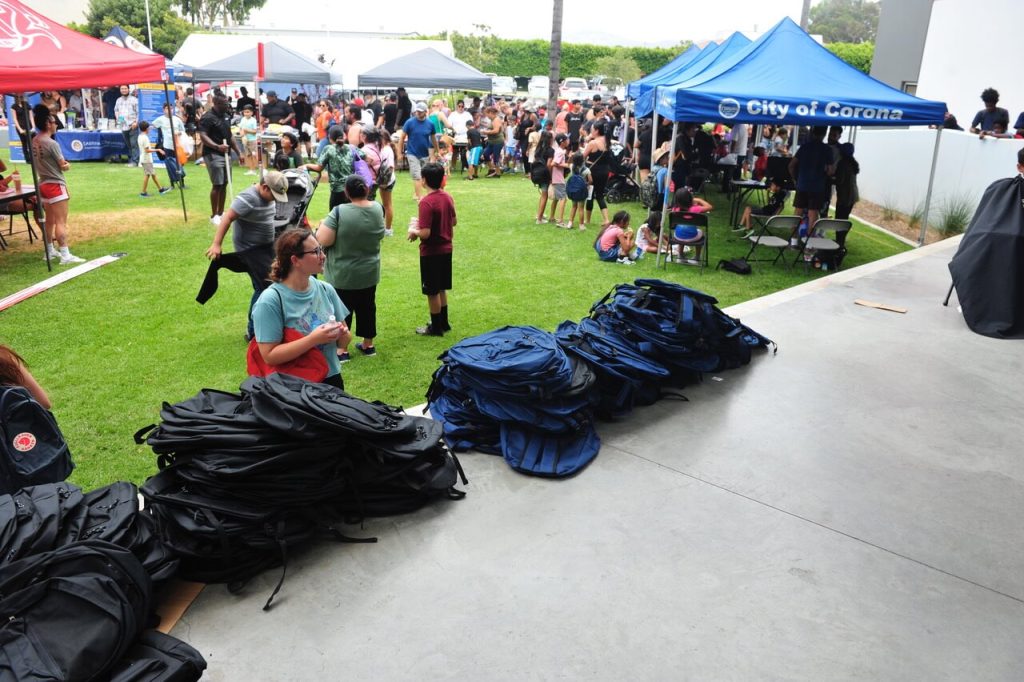 For More Local Corona News Visit www.zapinin.com.