CNUSD Schools
RIVERSIDE (CNS) – Two CNUSD schools were among 33 across the state Tuesday named National Blue Ribbon Schools by the U.S. Department of Education.
The honor recognizes schools based on their overall academic performance or on their progress in closing achievement gaps among students of different backgrounds.
A total of 353 schools across the country received the honor.
The Corona- Norco Unified School District schools are Eastvale Elementary School and John F. Kennedy Middle College High School in Norco.
"The honorees for our 2023 National Blue Ribbon Schools Award have set a national example for what it means to Raise the Bar in education," U.S. Secretary of Education Miguel Cardona said in a statement. "The leaders, educators, and staff at our National Blue Ribbon Schools continually inspire me with their dedication to fostering academic excellence and building positive school cultures that support students of all backgrounds to thrive academically, socially, and emotionally."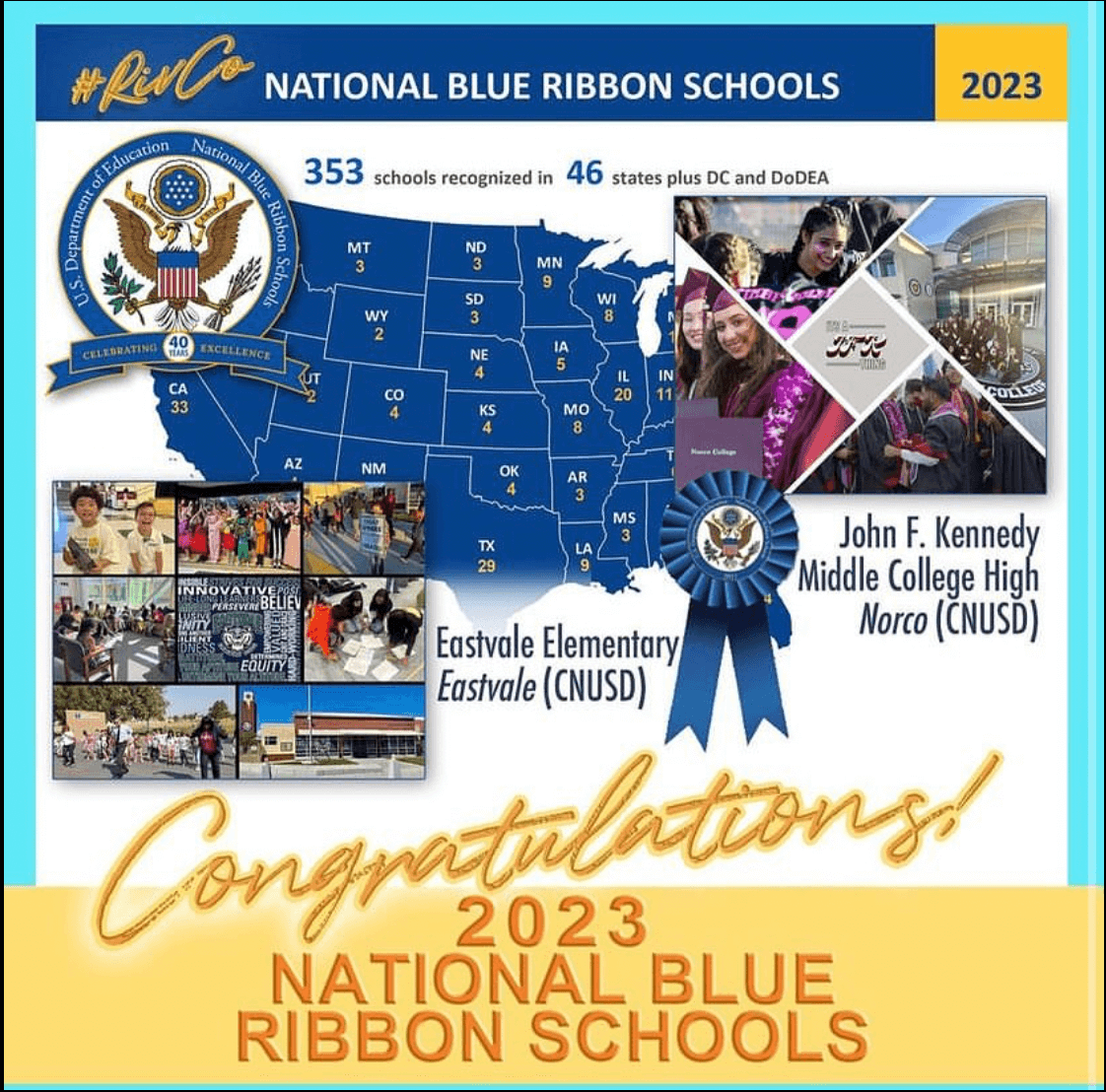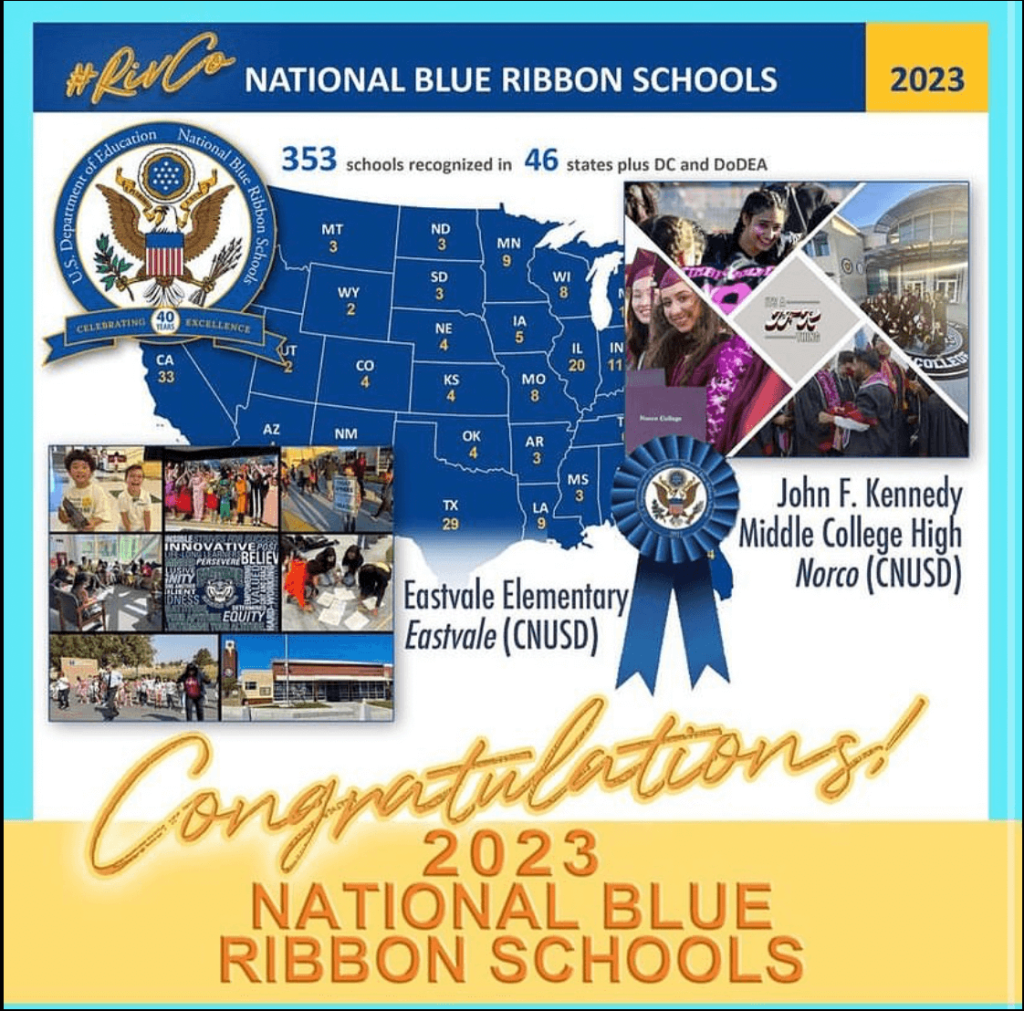 For More Eduction News Visit www.zapinin.com/education.