Students of the Month
The Perris Valley Chamber of Commerce and the Menifee Valley Chamber of Commerce kicked off the 2023-2024 Student of the Month program in September. Nominated by teachers and staff at their respective schools, the students are selected for their character, integrity, love of learning, perseverance to overcome challenging circumstances, community service, and the manner in which they make a difference on campus.
The recognized students and their families were honored during a celebratory breakfast sponsored by the chambers along with local businesses and organizations. The attending business and government representatives are presented first-hand accounts of the student's accomplishments, as told by the educators. Each honoree received certificates of recognition, numerous gifts and hearty congratulations and encouragement to continue their paths.
All of these students demonstrated a desire to work hard and have a drive to exceed others and their own expectations. The Perris Valley Chamber and the Menifee Valley Chamber wish them the best in their endeavors. If you wish to learn more about the Student of the Month Program, please contact founder, Sally Myers at (951) 506-8024.
Charles Ferguson, Jr. – Perris High School
"Charles is great at academics, sports, and everything he does," Charles Ferguson Jr's. teacher, Ms. Anieno Ibekwe shares. But "He was nominated not because of the above, but because he is kind, especially the way he relates to other students and teachers." That high praise was earned by Charles demonstrating a passion driven by a high drive in all that he participates. He is involved in ASB as Director of Athletics and is active in the medical pathway program. A 4-year athlete, Charles has competed in basketball, track, and cross country and intends to move to Idaho, in order to attend either Boise State or Idaho State University, to study kinesiology.
Omar Macias – California Military Institute
When he was just 7 years old, Omar Macias witnessed the struggles of his suddenly single mom, who he considers his greatest influence in life. "I learned some invaluable lessons of hard work and the significance of determination," Omar is distinguishing himself in the classroom at CMI and already putting those lesson into practice. Achieving a 4.196 GPA he is applying knowledge to duty as an S2 medic on campus, providing support and assistance where needed, especially at athletic events. Credited with being a positive role model on campus, his young life's experiences are sparking an interest in pursuing a career in law. Omar's next-step goal is to attend UCLA, major in political science, then matriculate to law school.
Andrew Ordiano – Paloma Valley High School
It is not a lucky roll of the dice that Andrew Ordiano was nominated as Paloma Valley's Student of the Month, by no less than 7 teachers. A true scholar athlete, Andrew participates in Paloma's biomedical program, while competing on the varsity wrestling team all four years. This summer, he wrestled with the rigors of participating in the summer surgical program at UCI School of Medicine. All by careful design, one of his nominating teachers, Ms. Melody Lee confides, in describing Andrew as thoughtful and insightful. "His focus is long term. He wasn't trying to get through a course, he was training" she explains. Duke is one of the academically rigorous universities Andrew is eyeing to study biology. And he's one of two honorees this month with designs on a career as a cardiovascular surgeon.
Morgan Tamm – Liberty High School
In a snapshot, Morgan Tamm will forever be recognized as Liberty High's first ever Student of the Month. The fledgling school in Winchester, now entering its third academic year, promotes its HERD (school nickname) mentality. The guiding principles of the acronym are Honorable, Exemplary, Respectful, Determined. And to be so honored, Morgan lives each value. And, she is capturing the first take of the school's history, as the official photographer for varsity football and unofficial photographer for everything else. Liberty Principal, Dr. Erika Tejeda shares that when you build a new school, you must build a new culture, community, sense of belonging, and a place where everybody feels welcome. One of three ASB presidents, through her lens, Morgan is being lauded for her tireless dedication, ensuring every person on campus feels seen through her passion for photography. Morgan intends to nurture her skills by attending UC San Diego, to pursue a career in marketing and advertising.
Mariah Logan – Heritage High School
Mariah's high school experience is the epitome of teenage years being richly and fully lived. A Norman Rockwell illustration, come to life. Giving selflessly of herself, Mariah volunteers at the Menifee Library and more recently, Loma Linda Medical Center in Murrieta. And still, she has time to captain the girls' varsity volleyball team, compete on the basketball team, fulfill the duties of treasurer for the National Honor Society, and serve as vice president of the Asian Culture Club.  Capped with a 4.6 GPA. Marveling at Mariah's work ethic on the court and in the classroom, Heritage basketball coach, Deanna Meijer considers her a generational inspiration. Mariah's aspirations are set high, as she eyes a future as a cardiovascular surgeon.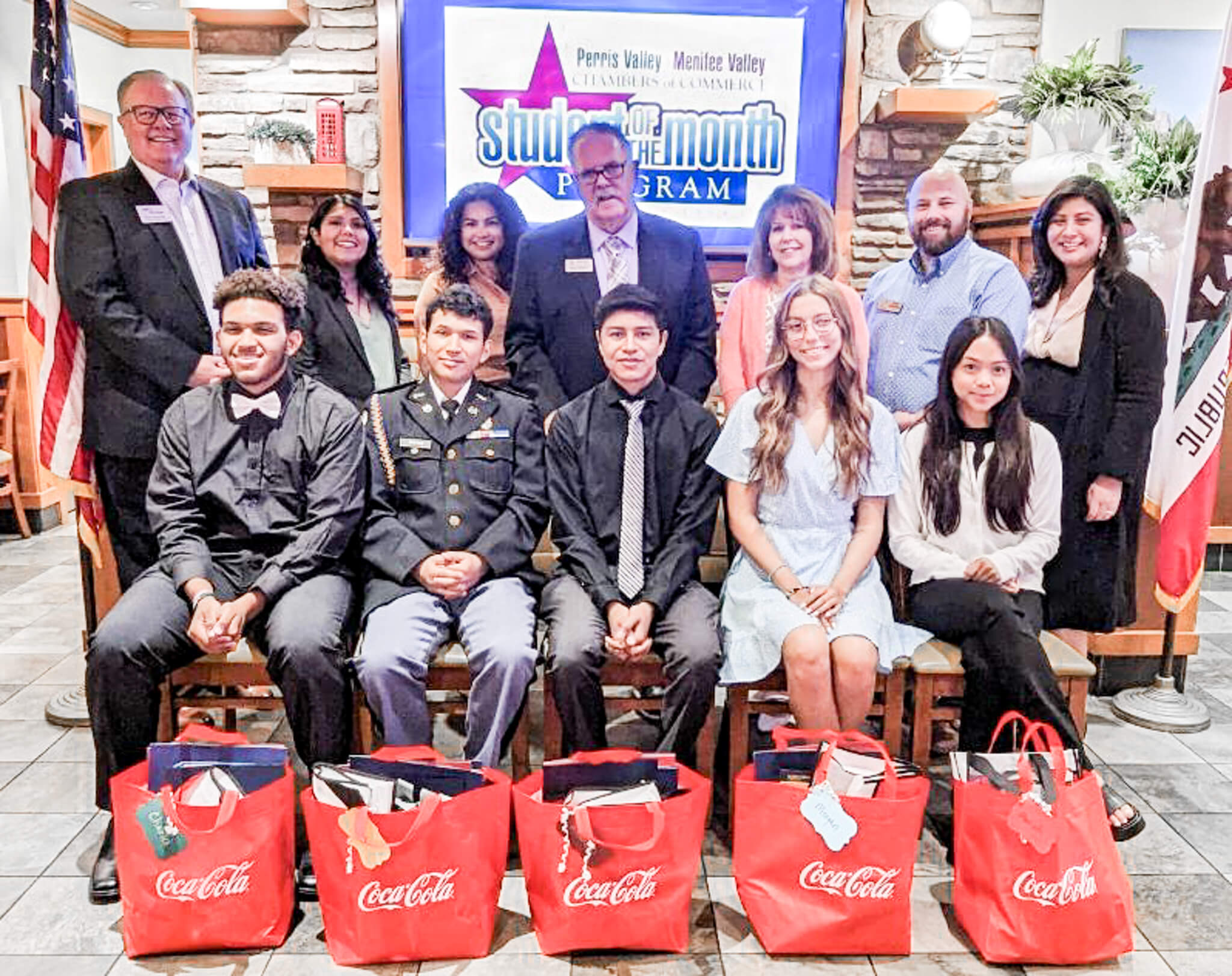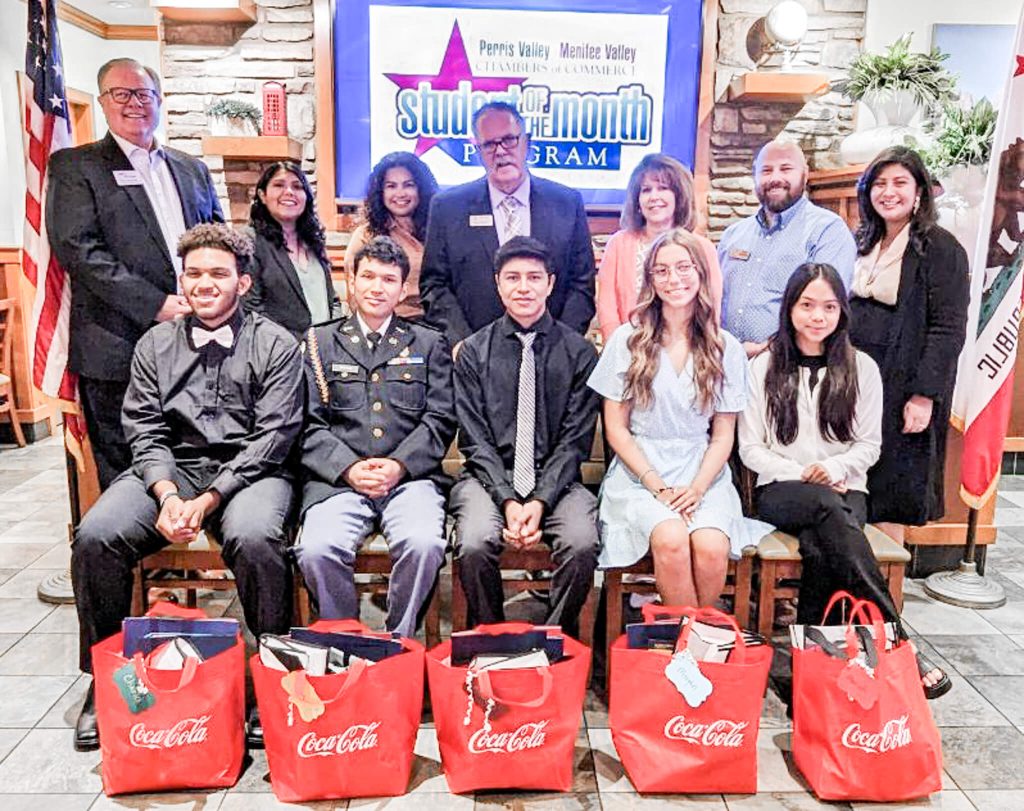 For More Education News Visit www.zapinin.com/education.