Matthew Perry
LOS ANGELES (AP) — The stars of "Friends" say they are mourning the "unfathomable" death of Matthew Perry.
"We are all so utterly devastated by the loss of Matthew," Jennifer Aniston, Courteney Cox, Lisa Kudrow, Matt LeBlanc, and David Schwimmer said in a joint statement to People on Monday. "We were more than just cast mates. We are a family."
From 1994 to 2004, each of the five actors appeared in every episode of all 10 seasons of the NBC sitcom along with Perry, who was found dead at his Los Angeles home on Saturday at age 54.
"There is so much to say, but right now we're going to take a moment to grieve and process this unfathomable loss," the statement said. "In time we will say more, as and when we are able. For now, our thoughts and our love are with Matty's family, his friends, and everyone who loved him around the world."
It was the first public statement on Perry`s death from Aniston, Cox, Kudrow, LeBlanc or Schwimmer.
After an initial investigation, the Los Angeles County coroner has deferred giving a cause of death, which may take weeks to determine.
Others public mourning Perry on Monday included Salma Hayek, his co-star in the 1997 rom-com "Fools Rush In," which Perry had said was probably his best film.
"It's taken me a couple of days to process this profound sadness. There is a special bond that happens when you share dreams with someone, and together you work towards them," Hayek said in an Instagram post. "Throughout the years, he and I found ourselves reminiscing about that meaningful time in our lives with a deep sense of nostalgia and gratitude. My friend, you are gone much too soon, but I will continue to cherish your silliness, your perseverance, and your lovely heart."
Perry is being mourned by fans worldwide, including some who placed flowers and heartfelt tributes outside the New York building that served as an exterior for the show.
Others who worked with Perry expressed their sorrow on Sunday, included "Friends" co-creators Marta Kauffman and David Crane, who said, echoing the style of the show`s episode titles, that this "truly is The One Where Our Hearts Are Broken. We will always cherish the joy, the light, the blinding intelligence he brought to every moment – not just to his work, but in life as well. He was always the funniest person in the room. More than that, he was the sweetest, with a giving and selfless heart."
Morgan Fairchild, who played mother to Perry`s Chandler Bing on the show, and Maggie Wheeler, who played Chandler`s sometime girlfriend Janice, gave similar sentiments.
"What a loss," actress Maggie Wheeler, who played Perry`s on-again, off-again girlfriend Janice, wrote on Instagram. "The joy you brought to so many in your too short lifetime will live on."
Actress Morgan Fairchild, who played Perry`s mother on the show, said the loss of a "brilliant young actor" was a shock.
"I'm heartbroken about the untimely death of my 'son,'" she wrote on X, formerly known as Twitter.
Perry was open about his long and public struggle with addiction, writing at the beginning of his 2022 million-selling memoir: "Hi, my name is Matthew, although you may know me by another name. My friends call me Matty. And I should be dead."
Perry was born Aug. 19, 1969, in Williamstown, Massachusetts. His father is actor John Bennett Perry and his mother, Suzanne, served as press secretary of Canadian Prime Minister Pierre Trudeau and is married to "Dateline" correspondent Keith Morrison.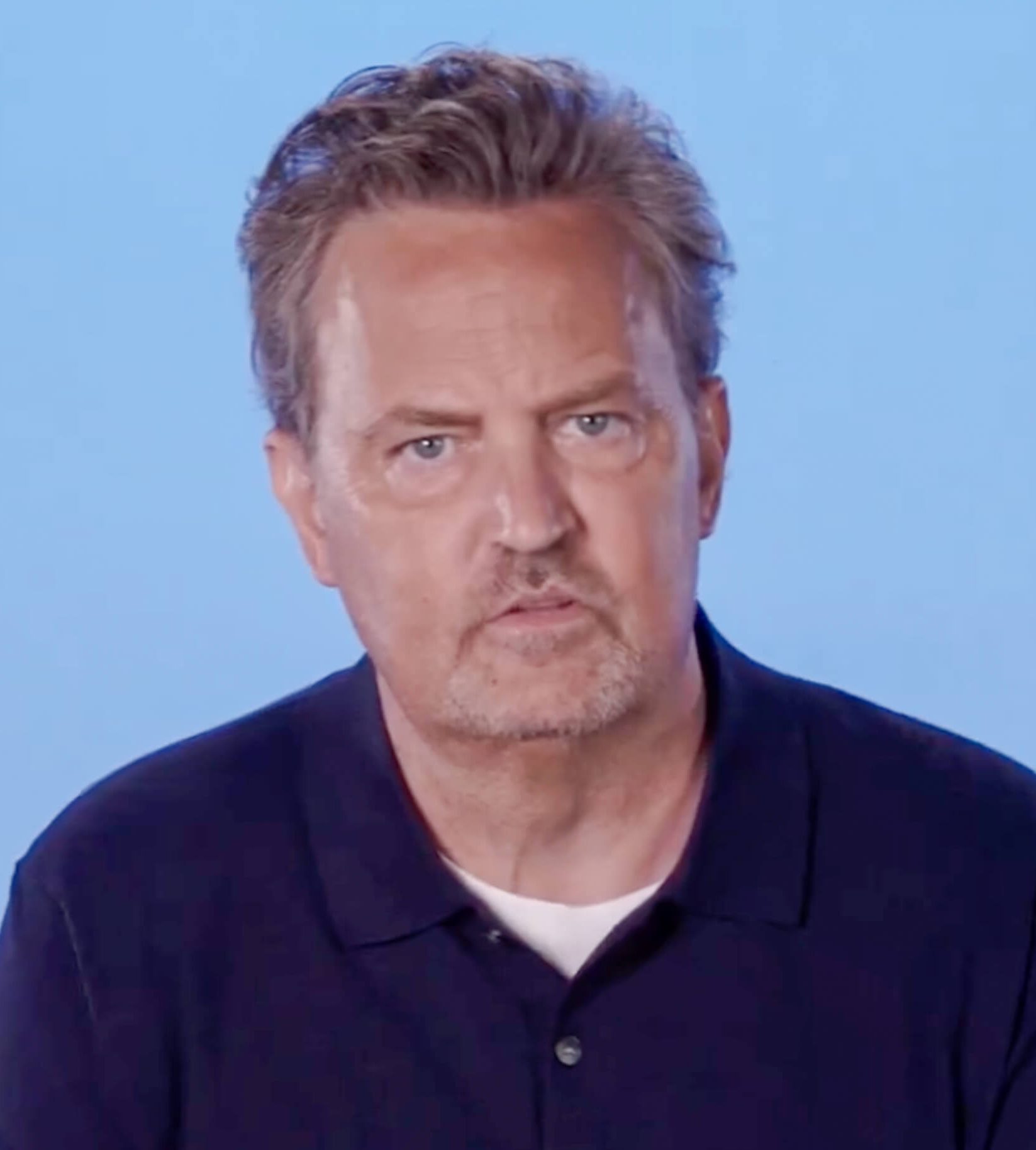 For More Entertainment News Visit www.zapinin.com/entertainment.