Eric Rea
Contributed by Lucile Harrington
When Eric Rea moved across the country in 2010 to settle in Menifee, he was looking for a church home, not a flourishing music career. He got both.
These days Eric is a tenured music professor, choral director, and chair of the Music Department at Mount San Jacinto College (MSJC), the director and founder of the Southern California Choral Artists (SCCA), and the deacon for worship at Grace Bible Church of Murrieta. And that's just part of his resume. Recently, Eric was selected as the Artist of the Month for August 2023 by the Arts Council Menifee.
Eric directs several choral concerts during the year, at the college and in the community. The groups perform a wide variety of music from classical to folk songs, secular as well as sacred texts. "One of the things I love most about the choral arts is the way it combines music and poetry. By working with rich texts as well as beautiful music, we get to engage both the heart and the mind of the singer and listener, which can create powerful and meaningful musical experiences together."
Eric's musical journey started in rural Ohio in a little country church full of farmers. He started playing piano at age 10. His mother jokes that she never had to tell him or his brother to practice. Instead, "she had to tell us to get off the piano and go outside," he explains. Over time, Eric had the opportunity to sing and play piano at church, direct the adult choir in his teen years, and lead services.
For college, Eric moved to Bob Jones University in South Carolina, where he had attended a summer music camp and studied under mentors, Fred Coleman and Warren Cook, who were big influences. Eric majored in church music with a concentration in voice. Later he earned his master's in theology. "I've always had one foot in the pulpit and one in the choir loft," he says. Even though he never planned to teach, that door opened during grad school, and it was a good fit for him. It turned out that he really liked the interactions with students.
After eight years in South Carolina, studying, conducting, and teaching, Eric and his wife, Heidi-Jeanne (his high school sweetheart and fellow musician) headed west to join the Grace Bible Church leadership team. They were looking for a small church where they could contribute. As far as he knew at the time, Eric might have been leaving music and education behind him. He worked as a janitor for a couple of years. Gradually, he picked up part-time adjunct music positions at Riverside City College and MSJC, and in 2015, was selected for the full-time position at MSJC.
"Eric was born to be an educator," says John M. Tribelhorn, a board member for Arts Council Menifee, whose son John works with Eric at MSJC. "Through community outreach, Eric has gathered local students and, despite the wide range of talent, consistently achieves outstanding results in his MSJC ensembles. He is a terrific performer in his own right. Also, he is generous with helping colleagues."
"Music is just a wonderful gift to us that brings people together and facilitates human connection," Eric says. He explains to his students, quoting one of his mentors, that you can use people to make music, or use music to make people. "And I want to do that," he says. "You can use music to build people up. In every sphere, I'm trying to use music to make better people."
"When you come into a choir room there's this vulnerability that's required and opening up of yourself to create this sound together. It creates a rapport, so students come up to talk to me about life. Then I get to mentor them, which is really why I'm here. It's a similar dynamic with the community choir and especially church, singing together fosters community and a feeling of family."
It's not only the singers Eric connects with; it's his audiences too. In 2021, he founded the non-profit SoCal Choral Artists, an auditioned chamber choir group of 30-40 members who love sharing the joy of choral singing with each other and their listeners. He interacts with the audience, telling stories about the composer, and explaining the musical elements so people have context and know what they are going to hear. His approach has been inspired partly by mentors in the choral conducting program at Cal State University Los Angeles, where Eric is currently pursuing a master's degree.
"I want my concerts to be entertaining and enjoyable, but the ambition is for there to be something deeper than that," Eric says. "True art should not leave us how it found us; it should change us by our experience of it. We should leave different than we came."
Eric had no idea when he and Heidi-Jeanne moved to the West that his musical career would take off. "It was an amazing gift from God," he says. "It's just been blessing upon blessing. I can't believe I get to do what I do." He sounds equally joyful about living in his adopted community. "We love it here! This is home. We are raising a couple of little Californians," he says, referring to his young sons, Xander and Zeke, born locally.
Arts Council Menifee is pleased to recognize Eric Rea as Artist of the Month for August 2023. To learn more about Eric and the choral concerts he conducts, see the following links.
www.socalchoralartists.org www.msjc.edu/performingarts www.gbcmurrieta.church
For more information on Arts Council Menifee, visit www.artscouncilmenifee.org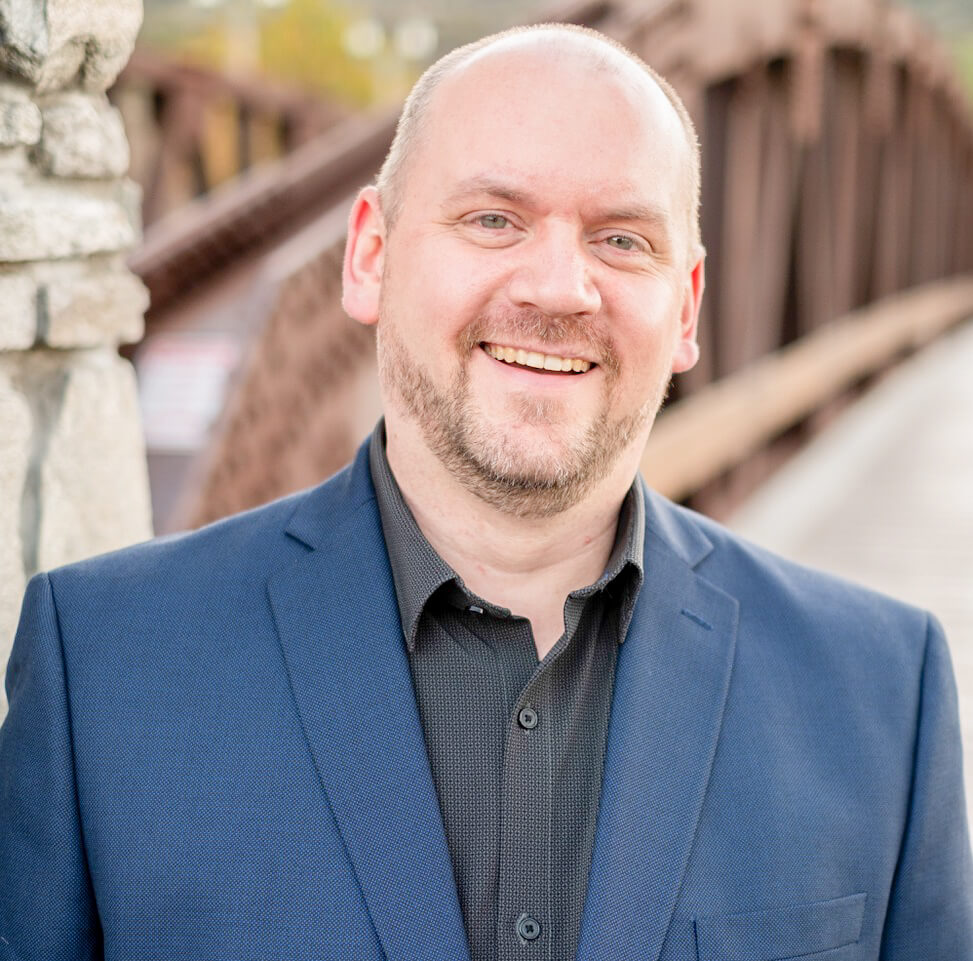 For More Local Menifee News Visit www.zapinin.com.