2023 Students of the Year
As a new school year dawns, the Perris and Menifee Valley Chambers of Commerce recognized five Perris Union High School District graduates as the Students of the Year for 2022-23. 
Competing and succeeding in a vigorous scholarship application process, the winners received a $3,100 scholarship, gifts and certificates donated by community organizations and businesses.
Abigail Nering – Perris High School
When the school year began, Abigail acknowledges she was experiencing social anxieties. But her AP Psychology class, both the academic rigor and in-class therapeutic conversations, provided Abigail with tools to address those issues. "Every day we would have the most bizarre conversations and even sometimes just a therapy session," she explained. Perris High Assistant Principal Doug Cousins describes Abigail as quiet, but quite intelligent. That is easily supported by her accomplishments, achieving a 4.3 GPA, earning the honor of class valedictorian as the top student. Mr. Cousins adding that she is a leader by example. Abigail was active in ASB and served as an officer for Future Farmers of America. She will be attending UC Irvine majoring in nursing, eyeing a career as a traveling nurse.
Cherylann Burke – Perris Lake High School
In describing Cherylann Burke's academic path, Perris Lake High Principal Lee Alfred observed, "We don't learn by how smooth the road is, but by how rough the challenges are that we go through in life." The road had been rough to start her journey. Cherylann struggled. Considerably. And as she explained when being honored as February's student of the month, the lack of encouragement from certain teachers who decided her future was bleak and her chance of graduating was slim, piled on. But she flipped the script and used that as motivation, enrolling in a program designed for such students at Perris Lake. She was welcomed by a loving staff and through their encouragement, and the support of her family, she not only graduated high school, but early, and as the class valedictorian. Cherylann will attend Mt. San Jacinto College and intends to transfer to a four-year college to study veterinary medicine.
Carlos Santana Ayala – California Military Institute
Carlos's story is a classic American tale of emigrating from a foreign land, unable to speak English and experiencing personal challenges at every turn. What was before him was the opportunity for a new start, one he seized and has run with. Carlos enrolled at CMI as a shy eight grader and elevated himself to be the 9th Brigade XO, leading over 1,000 cadets. When Carlos was honored as the March Student of the Month, Principal, Dr. Nicholas Milosavljevic spoke of Carlos's extraordinary character, a trait that earned the respect of all who observed. To continue his growth, Carlos will attend Riverside Community College with the intent to matriculate to Cal State San Bernardino to study computer science, with an eye toward a career in cyber security. While attending CSSB, he will enroll in Air Force ROTC, to be commissioned as an officer.
Meagan Macatangay – Paloma Valley High School
Meagan has not only excelled as a scholar but as a performing artist as well. And they are intertwined. A passionate dancer, she considers her preferred art as a pure form of self-expression. "Dancing has helped put my emotions into movement and has helped me further understand myself and my understanding of others." Academically, that has translated to a 4.4 GPA. In life, it has translated to a passion for assisting others, as Meagan has performed more than 500 hours of community service. Time management is clearly not an issue and for now the next steps are clear. Attend UC Irvine to major in biological science on the path to a preliminary career as a registered nurse. Those earnings will pay for medical school, where Meagan intends to specialize in neonatology. And the ultimate dance expression is to gift that excellence to communities in under developed nations, in desperate need of medical services.
Alice Pitts – Heritage High School
The thrust of the AVID program is to enhance note-taking, time management, organization, reading, writing, and study skills. Since the 6th grade, Alice has been an avid participant in AVID and the results shine through. Last November, when Alice was recognized as Student of the Month, her AVID teacher, Sara Huerta shared how much she admired her character. "Alice always has integrity. It didn't matter who was watching." And Principal Lindsay Chavez added many have been watching: her class peers, younger students and Alice's teachers. She graduated with a 4.3 GPA, a member of the National Honor Society and Students for Change. Alice is heading to Cal Poly San Luis Obispo with the intent to study accounting with a concentration in business administration.
Through their high school careers, each of these students worked hard, demonstrating a drive to exceed the expectations of others and themselves. If you would like to learn more about the Student of the Month Program, contact founder, Sally Myers at (951) 506-8024.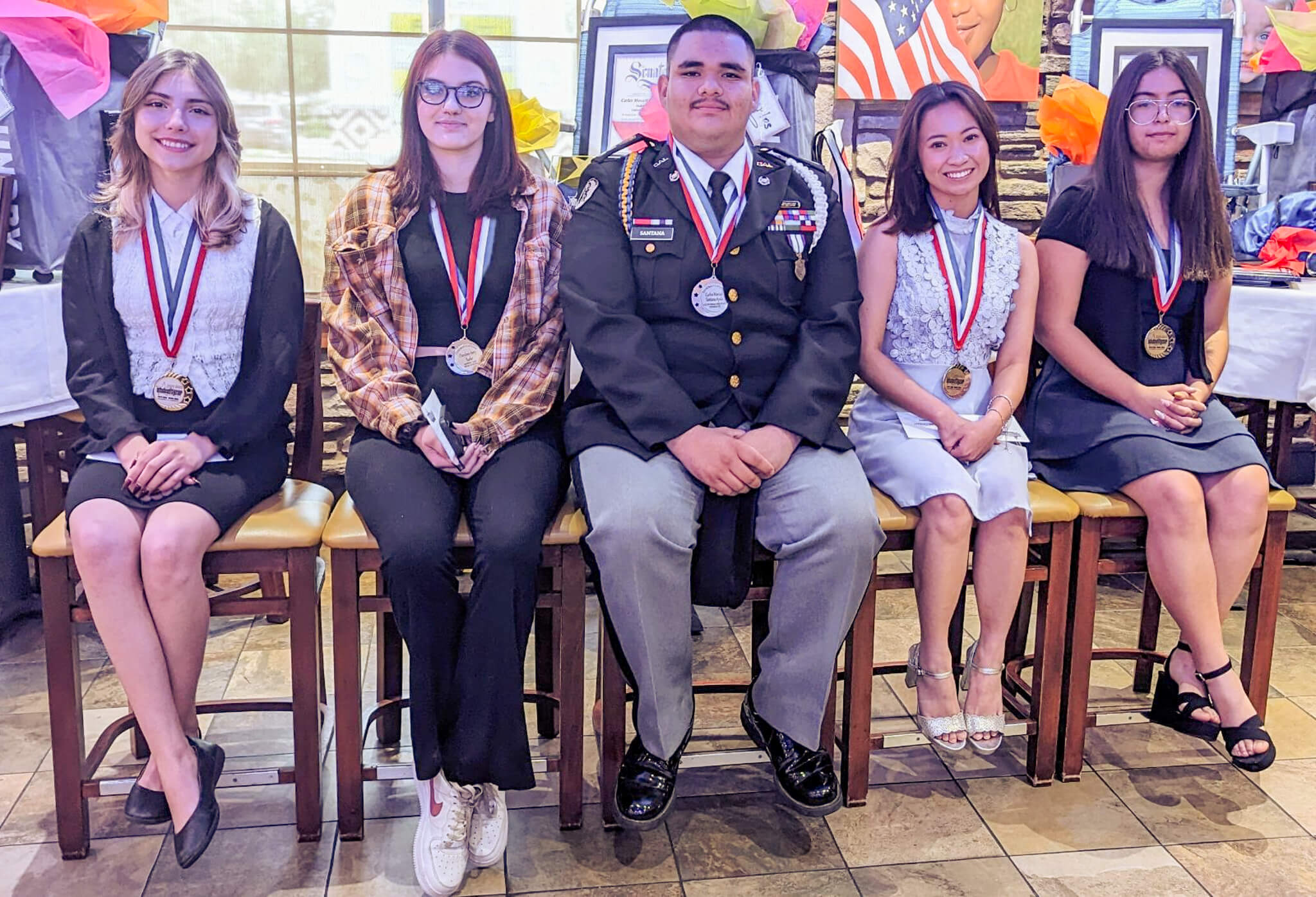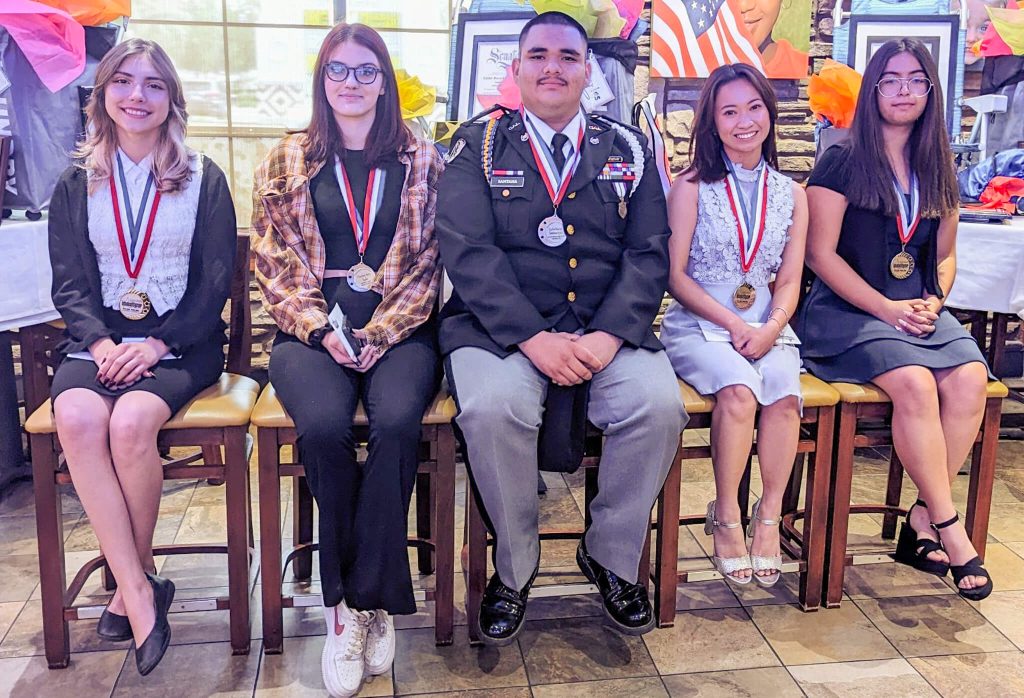 For More Local Perris and Menifee News Visit www.zapinin.com.