Monsta Snow
In its stated quest to attract a diverse and inclusive business base, the City of Menifee seeks to bring a broad taste of the world to the still young and emerging city. Literally.
Cuisine is often the introduction to cultures from around the globe, and no doubt the accompanying photo, is a clear invitation to partake on a scorching summer day.
Tapping Far East cultures from Taiwan to Korea, "Monsta Snow too" has quickly embedded itself into Menifee's foodie offerings as a family owned boba tea and desert shop.
Though only opening its Menifee location on 23701 Newport Rd. last year, it has been selected as the City's June Business Spotlight honoree.
Menifee residents Brian and Laura Spencer opened their original Monsta Snow in Murrieta in 2017. Building on its success, they brought the popular offerings of cold brew tea, milk tea, freshly made boba soaked in brown sugar and honey, as well as a variety of creamy and milky-flavored Taiwanese snow (similar to ice cream, but lighter), to their hometown 5 years later.
And the menu offerings continue with a bubble waffle, which is a popular egg waffle street snack that can be found throughout Hong Kong. They use this as a base for the Taiwanese snow, almost like a waffle cone. Additionally, they serve savory eats such as fries, cheese curd, lumpia, crispy tofu, and much more.
Following her college graduation, Laura Spencer began learning the business in a boba shop. Having started a family and moving to Menifee a decade later, along with husband Brian, they took the entrepreneurial leap in opening their own business, now times two.
And its about sharing traditions with community.
Monsta Snow has hosted multiple school and club fundraisers, donated rewards for students and school programs, as well as supported local sports programs. The business has also hosted multiple events including K-pop (Korean Pop Music) cup sleeve events and anime/car meets.
"Monsta Snow has been a valuable addition to our city. They have created a place for those with similar interests, allowing them to form a tight-knit community," said District 2 Councilmember Ricky Estrada.
For more information about Monsta Snow, visit www.monstasnow.com. To view their Business Spotlight video, visit https://youtu.be/aebHFSlCKog.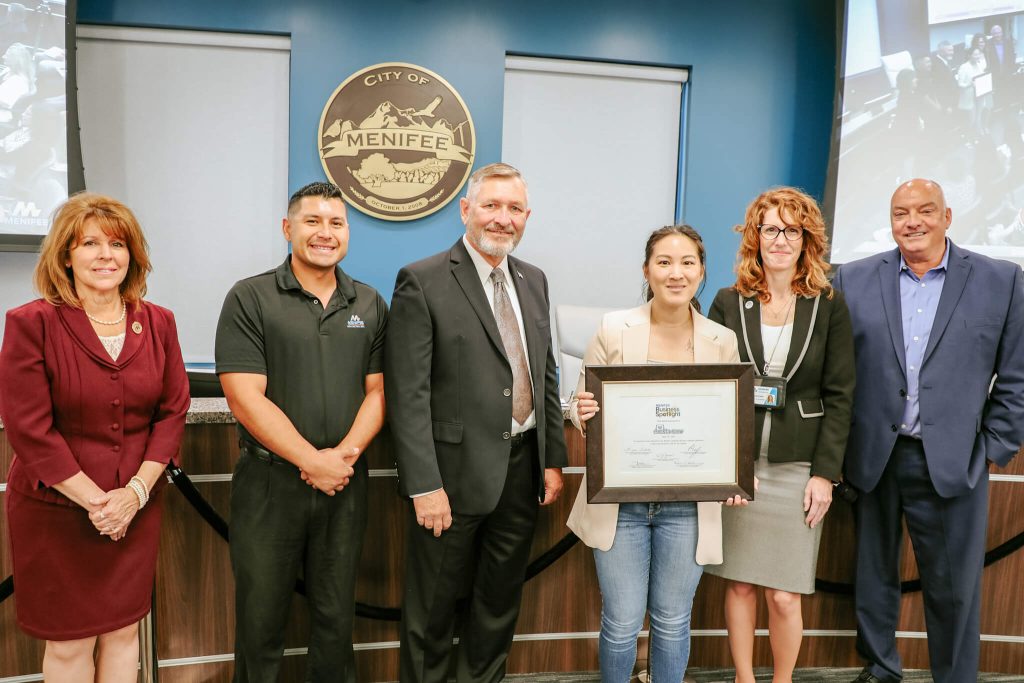 For More Local Menifee News Visit www.zapinin.com.