Cat Aho
Contributed by Lucile Harrington
Catherine Aho's Sun City home is filled with whimsical creatures such as unicorns, angels, fairies, birds – and glass, lots and lots of colorful glass items of various shapes. These treasures, discovered at estate sales and thrift stores, are destined for new lives in decorative and functional works of art Catherine builds and shares locally.
Arts Council Menifee has chosen Catherine, who goes by "Cat," as Artist of the Month for October 2023, in recognition of her talent and many years of participation as a local artist. "She is very creative and very active with the Arts Council, always there, always helping us out with events," says Mary Carnes, a longtime council trustee and one of the managers of the former Menifee Arts Boutique. "Her items were one of the more unique items in our boutique," Mary says. "They usually sell well."
The items include garden totems, birdfeeders, hummingbird feeders, table décor, night lights, and jewelry. A typical totem will have a base, an upside-down vase, a plate, a figurine, and other recycled items glued and bound one upon the other to create an appealing one-of-a-kind sculpture. The parts are chosen for stability as well as color, beauty, and compatibility with the overall design. Many pieces include lights controlled with a switch or a remote device. The totems stand about two feet tall, and might be used to hold a plant, a small solar water fountain, or something else.
Cat and her husband Bill, also a collector, shop every weekend. "There are just tons of estate sales every week," Cat says. "I do major collecting. I have quite the inventory." She sees endless possibilities to recycle the treasures she finds. "I get inspired by the item that I see, and I know I can do something really special with it." "She respects the items she finds," agrees Mary Carnes, "and she turns them into whimsical creations that spark joy and make you smile."
Cat's fascination with glass, dishes, and collectibles dates back to childhood when she could look at, but not touch, the lovely items her parents acquired. Her father was a military man who spent time in Asia and brought back dishes, glassware, figurines, and sometimes stories that went with them. Cat's mother was also an avid collector of beautiful items. Cat followed suit, developing a love of traveling and collecting. She has many sets of vintage dishes, dozens of figurines, and containers full of glass items, sorted mostly by color.
More than 20 years ago, when Cat was living in Santa Barbara, she started creating with glass when she took her first stained glass class. When she moved to Sun City in 2005, she became enamored with glass totems she saw on Pinterest and realized that was something she would enjoy doing herself, with recycled glass and her own designs. Later on, she made bird baths and bird feeders as well. Lately, she has been making a lot of hummingbird feeders, with colorful bottles of different shapes, turned upside down, wrapped with wire, and decorated with colorful beads. She adds the tubes, stoppers, and ant guards to complete the pieces.
And then there is the jewelry. Cat takes apart vintage pieces and costume jewelry and reassembles them in novel ways. She uses beads, natural stones, and glass to make necklaces and earrings. She often changes old clip-on earrings into newly constructed designs for pierced ears.
Cat sees herself as a local artist serving local customers. She shows and sells her work around the Menifee area at various events, such as those put on by the Arts Council Menifee. She really appreciated the Menifee Arts Boutique, where local artists could show and sell their works, splitting the revenue with the Menifee Valley Community Cupboard. The boutique lost its space in the Cherry Hills Plaza in Sun City, and the managers are hoping to find a new venue. In the meantime, Cat promotes her work through Facebook Marketplace and the Nextdoor website. She also makes custom pieces upon request, assembled from scratch with the customer's input. And she has recently set up her own website where people can see and order her creations.
So, if you see a lady at an estate sale examining an old lamp, shining a light on a glass plate, or turning things upside down, it might be Cat looking at the possibilities of the object, and imagining how she can take it apart or combine it with other items to create a new treasure out of the old.
You can see Cat's work on her website at catstreasures.net.
Learn more about the goals and activities of Arts Council Menifee at artscouncilmenifee.org.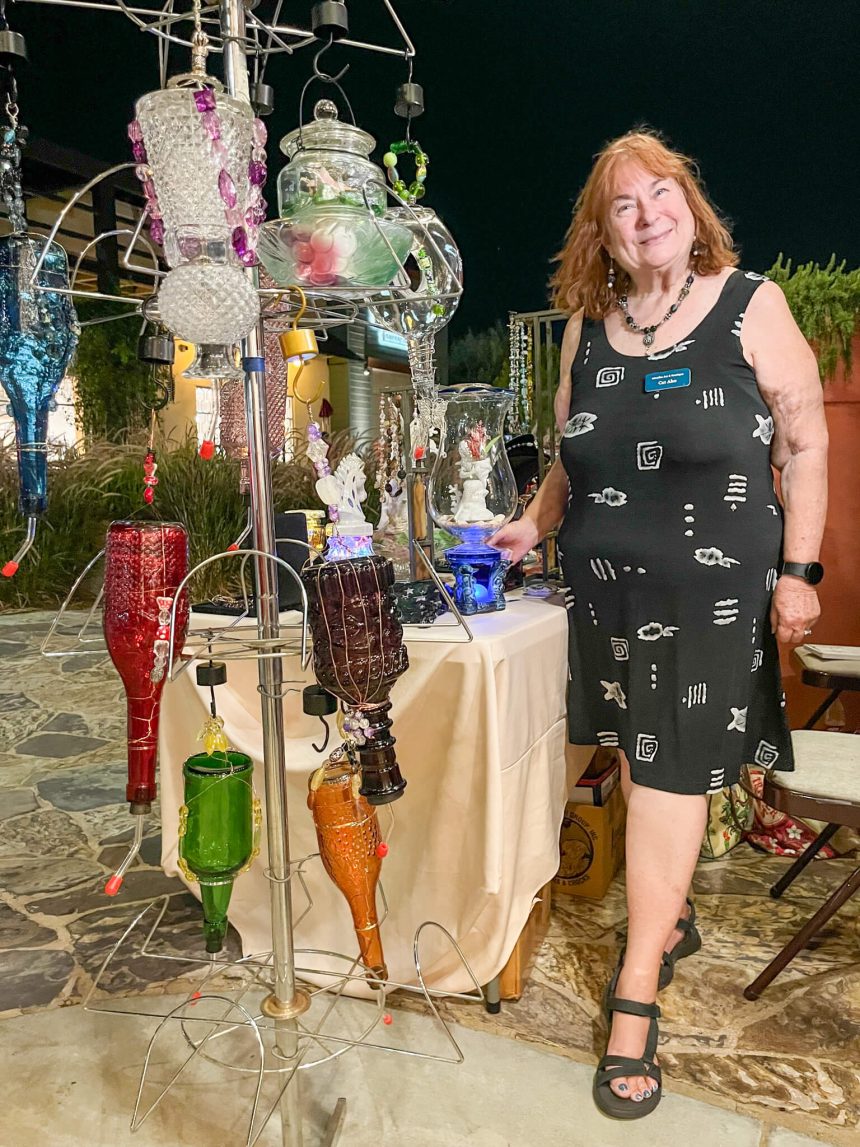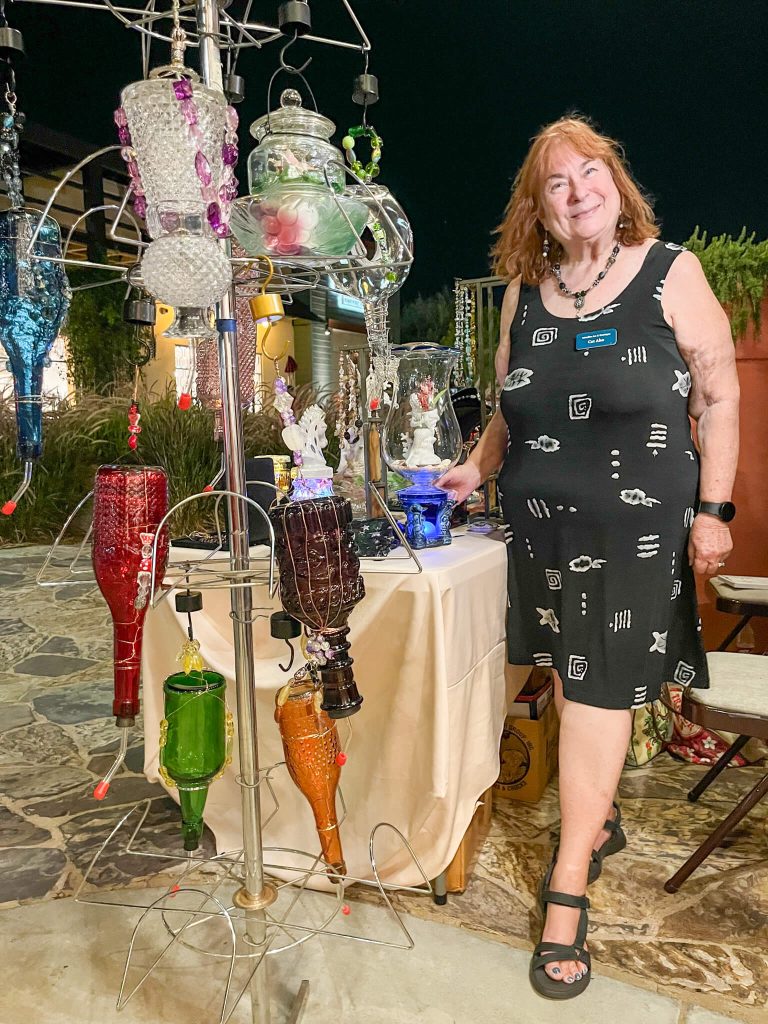 For More Local News Visit www.zapinin.com.