Drowned at Lake Perris
LAKE PERRIS (CNS) – The identities of two men who drowned at Lake Perris were officially confirmed Wednesday.
Patrick Martin Howard, 53, of Torrance and Robert Mauro, 58, of Long Beach died on the afternoon of Sept. 13, according to the Riverside County Coroner's Office.
Witnesses saw the men disappear underwater in the vicinity of Alessandro Island at about 4 p.m. Neither resurfaced.
Lake Perris State Recreation Area rangers said Howard and Mauro were in the boating zone, aboard a tube, when one toppled into the water and couldn't stay afloat, prompting his friend to go in after him.
County fire personnel went to the location at the request of rangers, but when no victims were spotted on the surface of the water, crews departed.
The reservoir is roughly three miles long and two miles wide, and at its midpoint, it's about 85 feet deep.
The sheriff's dive team deployed to the location, and in the early afternoon hours of Sept. 14, both bodies were recovered.
A GoFundMe account was initiated by a friend of Howard's family, Danielle Swims, who described him as having "a good heart."
"He was being helpful until the very end," she said on the fundraiser page.
As of Wednesday afternoon, $1,330 had been raised. The page can be found at gofundme.com/f/patrick-martin-howard?utm_campaign=p_cp+share- sheet&utm_medium=copy_link_all&utm_source=customer.
Howard left behind a wife and three daughters, according to the page. No information was available regarding Mauro.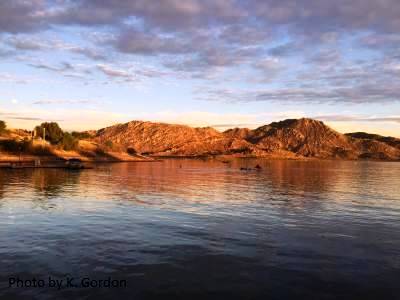 For More Perris News Visit www.zapinin.com/perris.