Cal Fire Fallen Firefighters
By Don Ray
The flashing, blinking and sometimes spinning lights were blue, red, amber, and white — and they numbered in the thousands. They were affixed to more than a hundred emergency vehicles involved representing dozens of fire and police agencies from throughout Southern California.
And they carried with them more than 200 firefighters, paramedics, and other emergency responders.
They assembled on Thursday of last week to accompany the bodies of two fallen firefighters on a nearly five-mile journey from the Riverside County Coroner's office on Redlands Ave. in Perris to the Evans Brown Mortuary on Encanto Dr. in Menifee alongside the northbound 215 Freeway.
Cal Fire Assistant Chief Josh Bischof, 46, and Cal Fire Capt. Timothy Rodriguez Jr., 44, had died on Sunday, Aug. 5, aboard one of two fire helicopters that had collided above a hillside fire not far from Cabazon. Their contract pilot, Tony Sousa, 55, of Red Bluff, also perished in the crash. The crew of the other helicopter had been able to land their craft safely.
Forty Riverside County Sheriff deputies on their motorcycles rode, side-by-side, to guide the two white hearses — their own white lights flashing.
Then, 89 fire-response vehicles followed the fallen firefighters' hearses as they slowly traveled along city streets and roads that eventually crossed the 215 freeway on Ethanac Road.
Hundreds of afternoon freeway drivers were, no doubt, first annoyed at the red brake lights of the cars ahead that brought them to a halt. But the frustration would vanish when they saw uniformed firefighters saluting on the bridges and on parked fire units as the flashing procession of fire trucks, paramedic units, and staff vehicles crossed over above them.
Once they arrived at the mortuary, the 200 or so firefighting brothers and sisters stood at attention on the lawn in front of the mortuary and saluted as two precision teams of pall bearers in their dress fire uniforms carried, military style, their fallen brothers' flag-draped caskets into the mortuary.
Memorial services for Capt. Tim Rodriguez will be at the Ontario Convention Center on Aug. 21, and for Assistant Chief Josh Bischof on Aug. 24, at the Toyota Arena in Ontario.
Pilot Tony Sousa's private memorial service will be on Aug. 25 in Gerber, CA.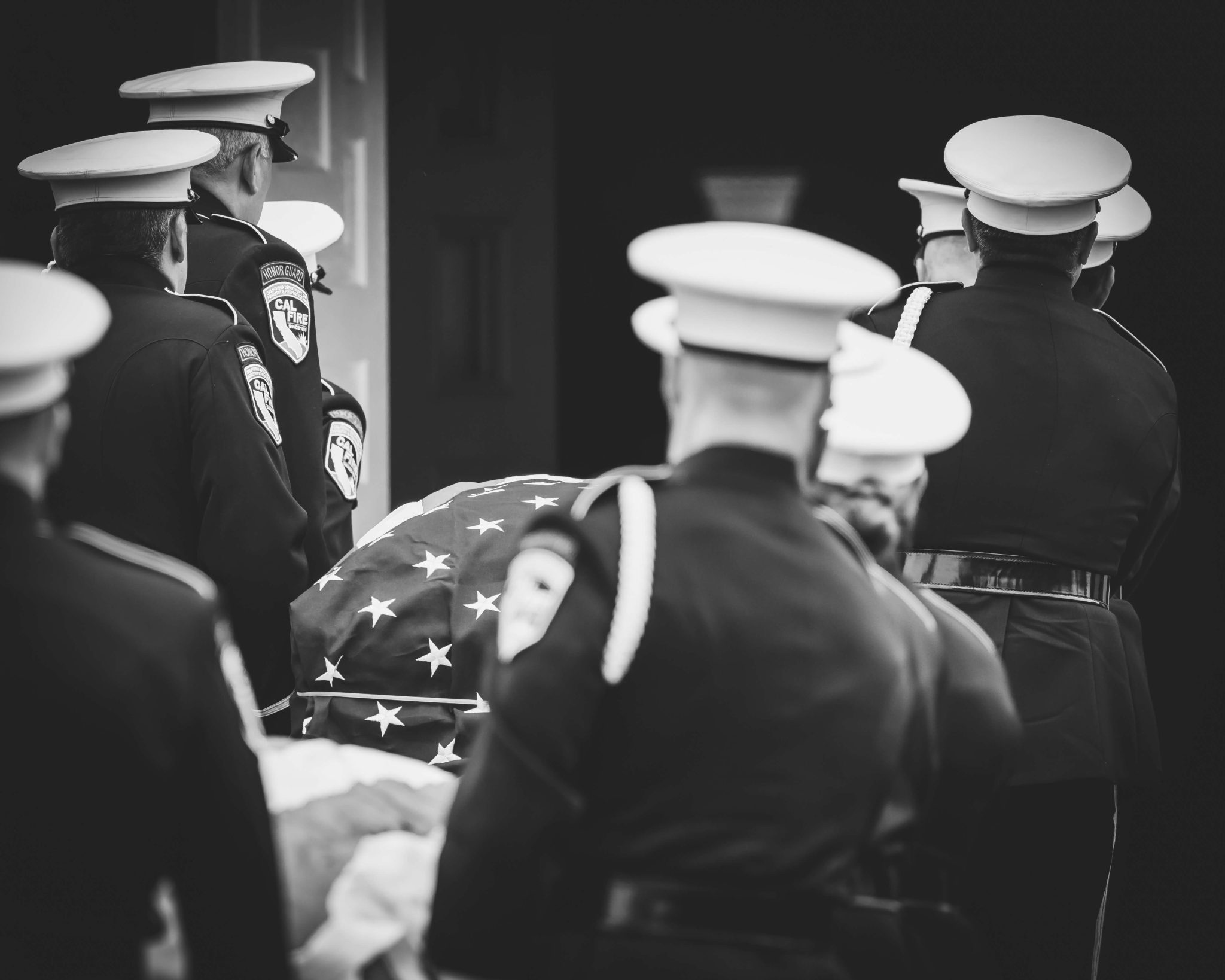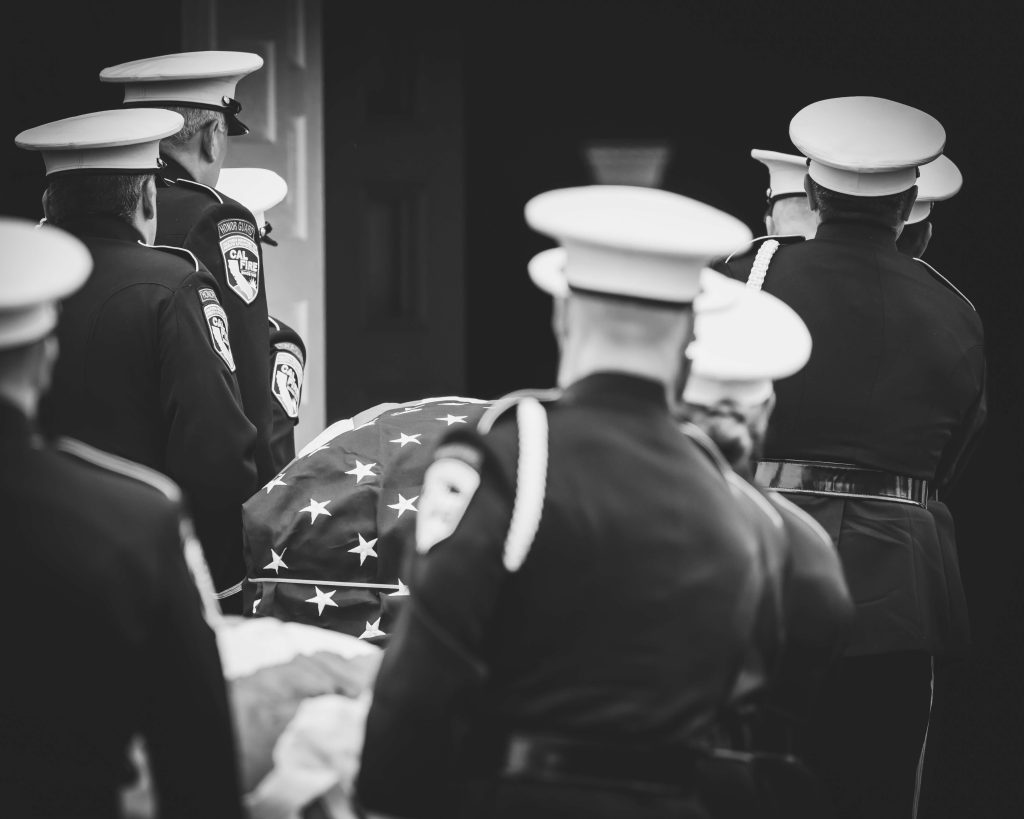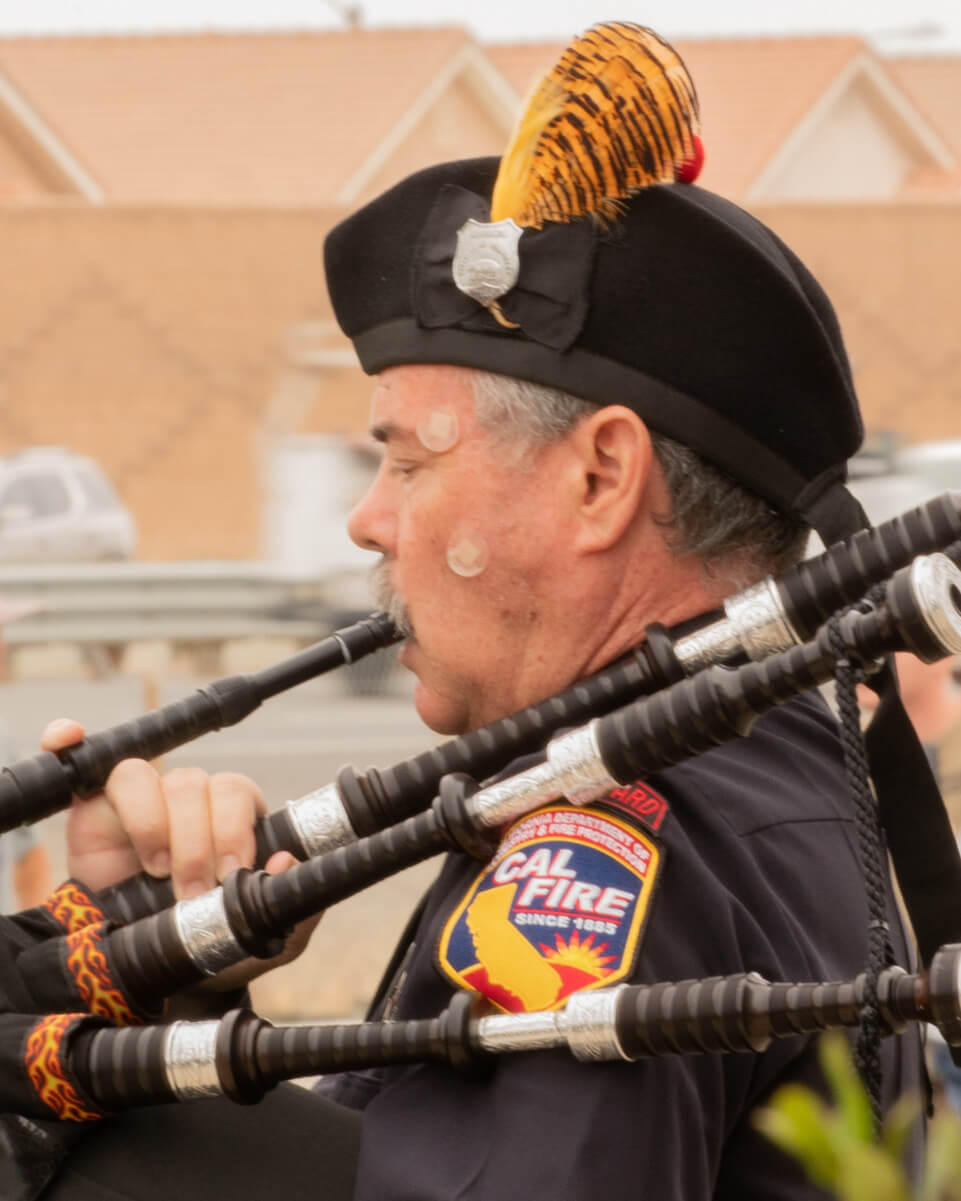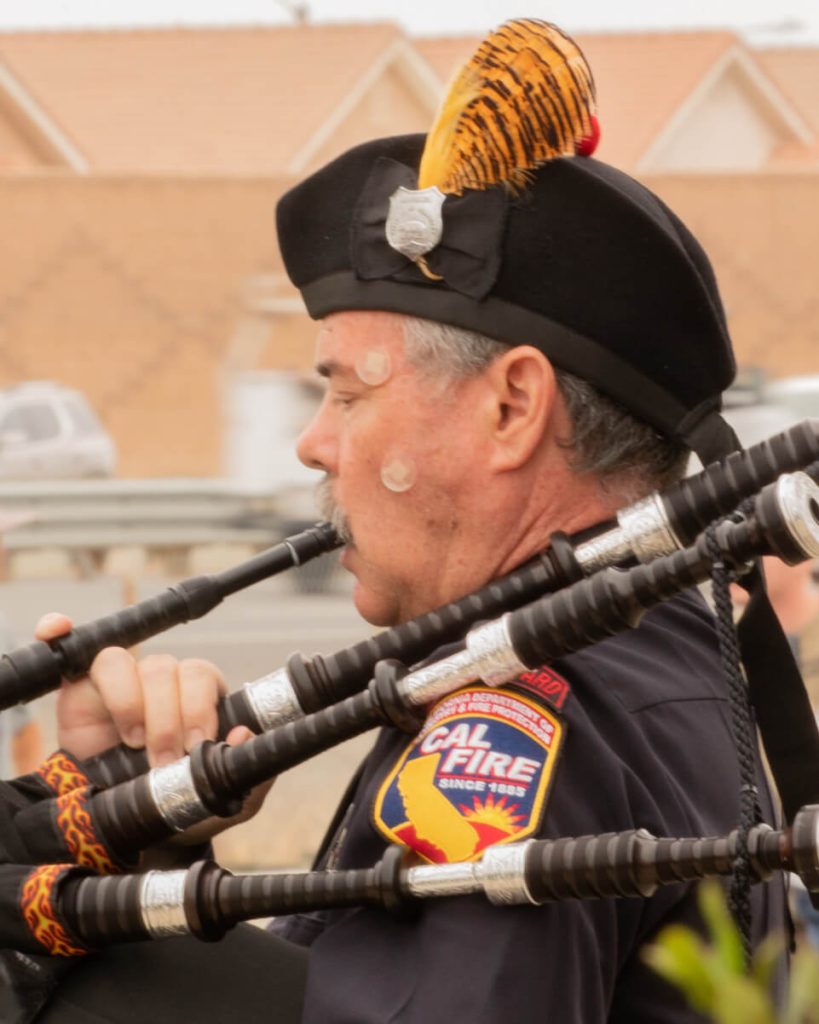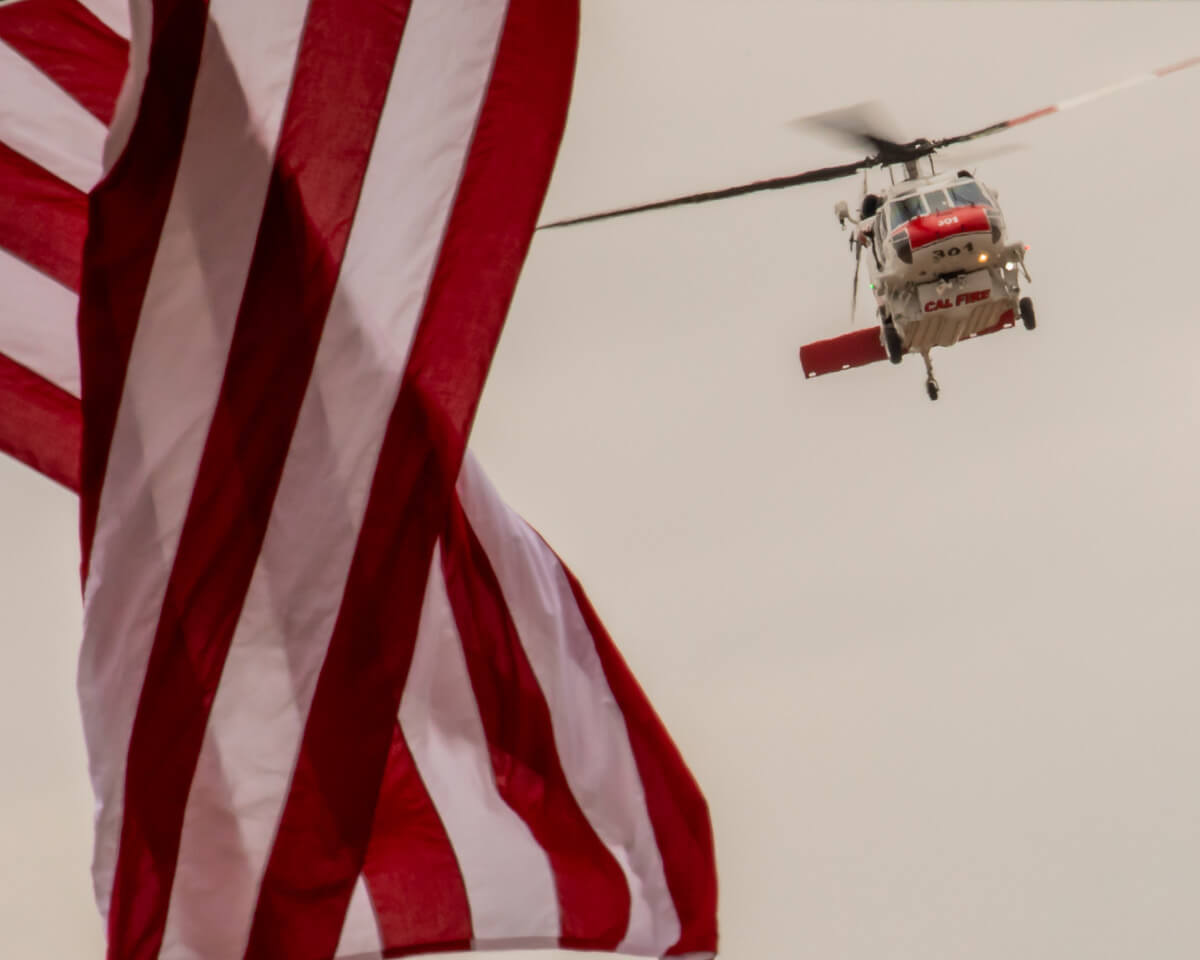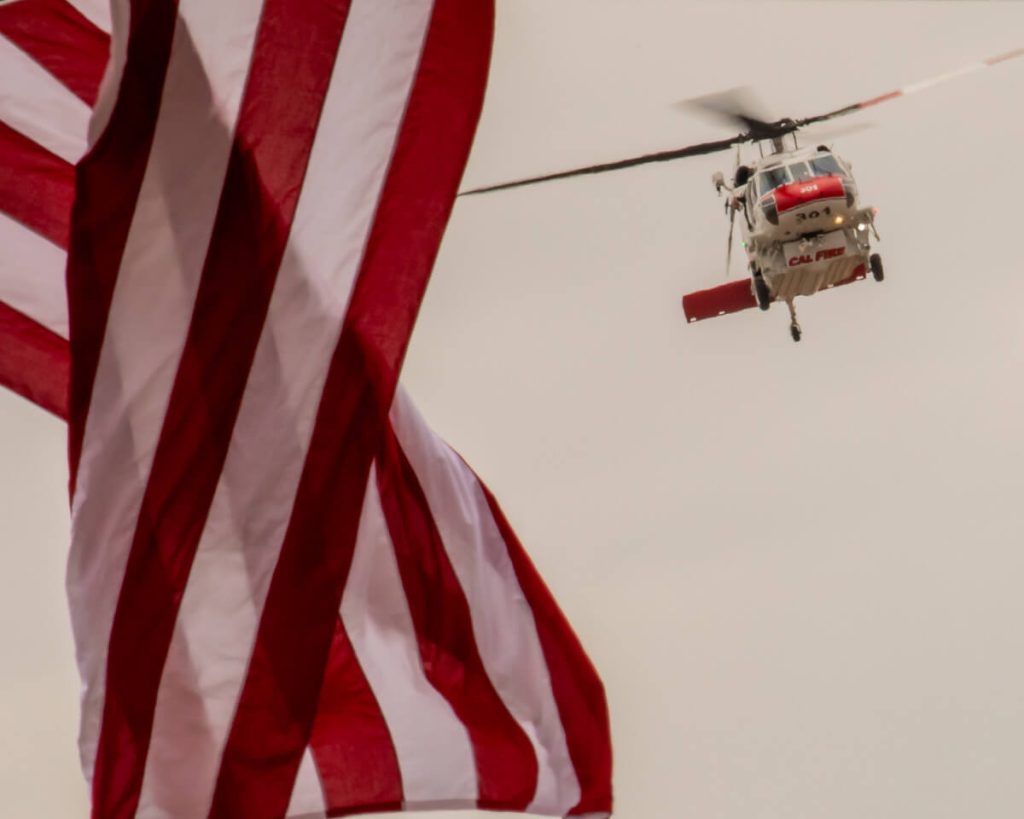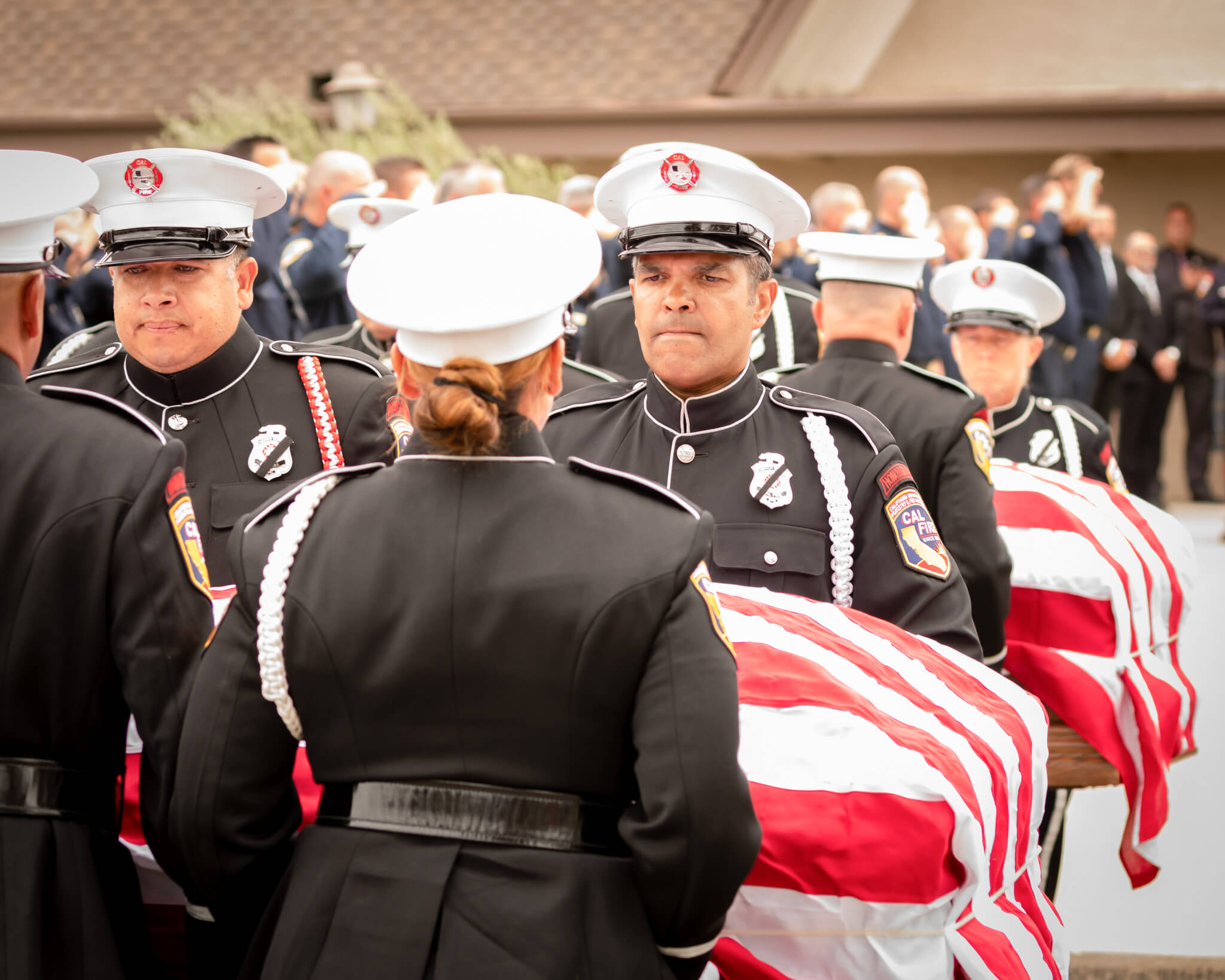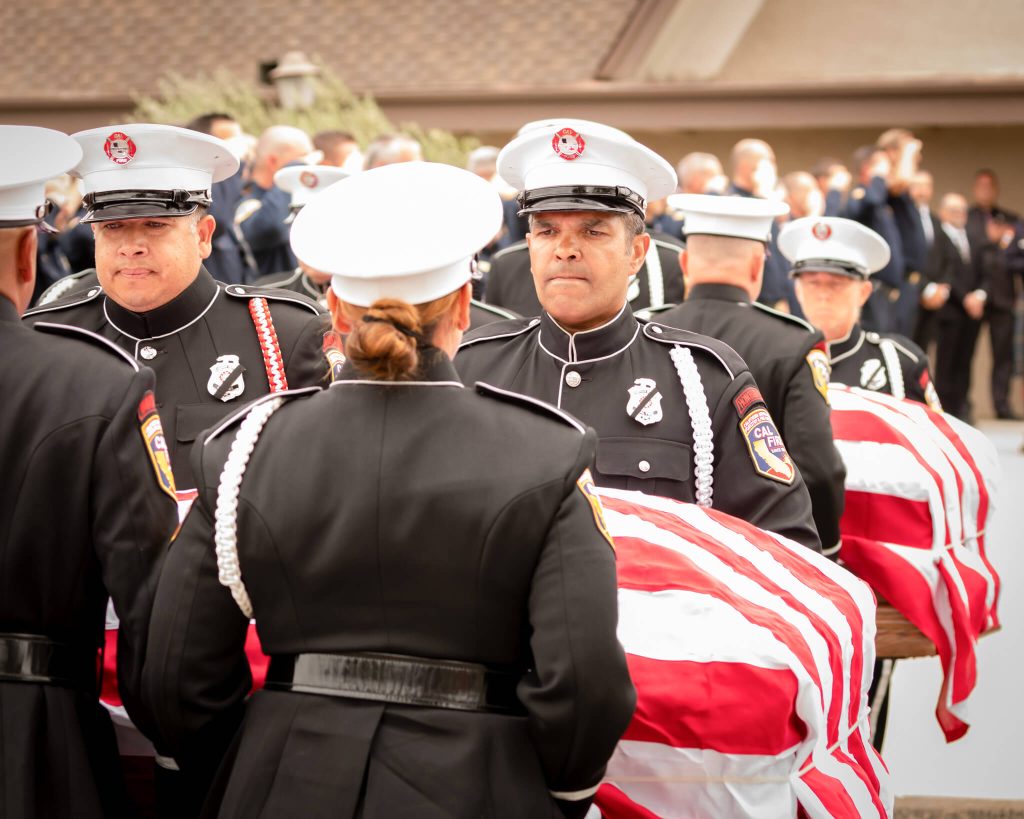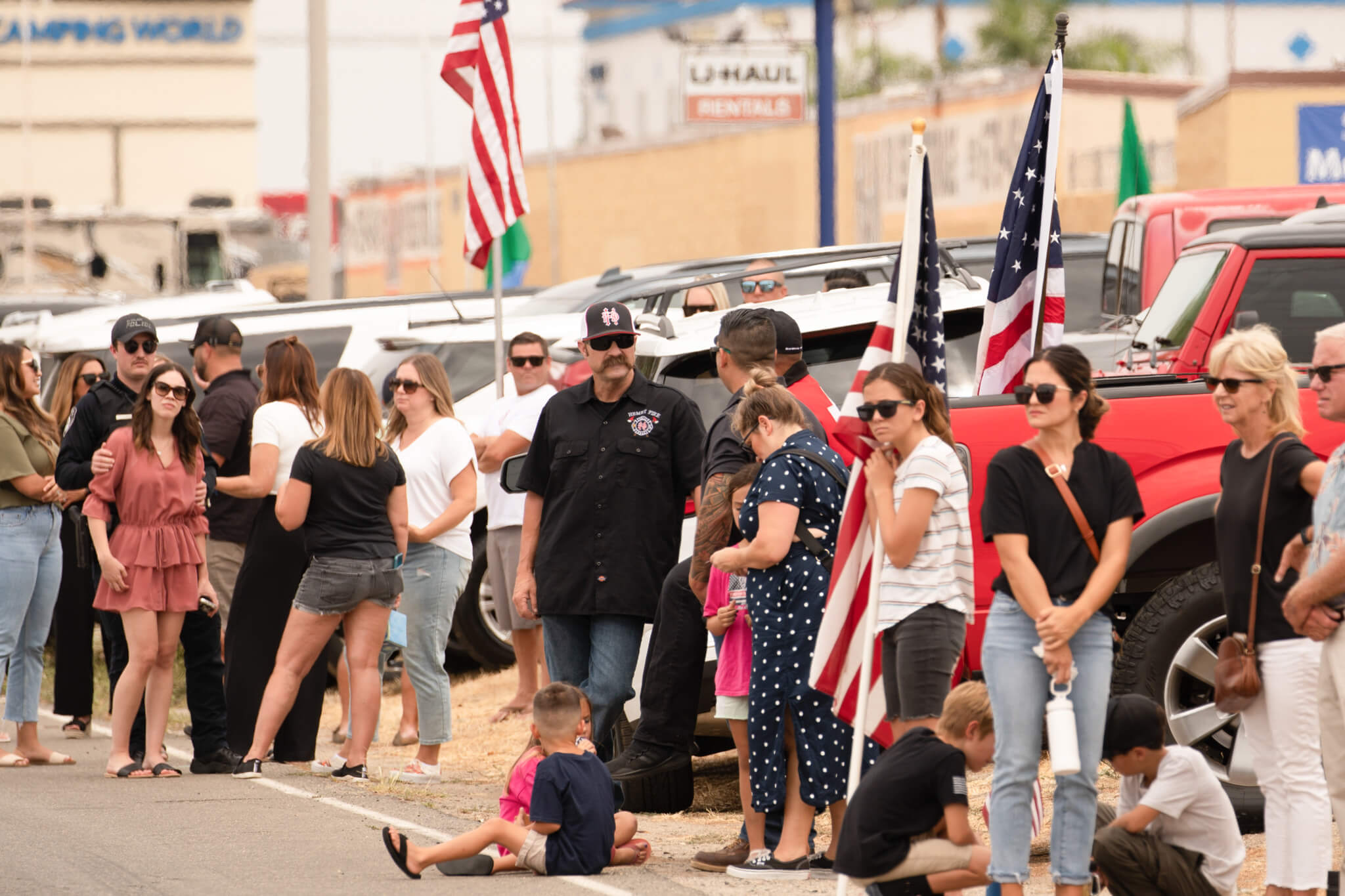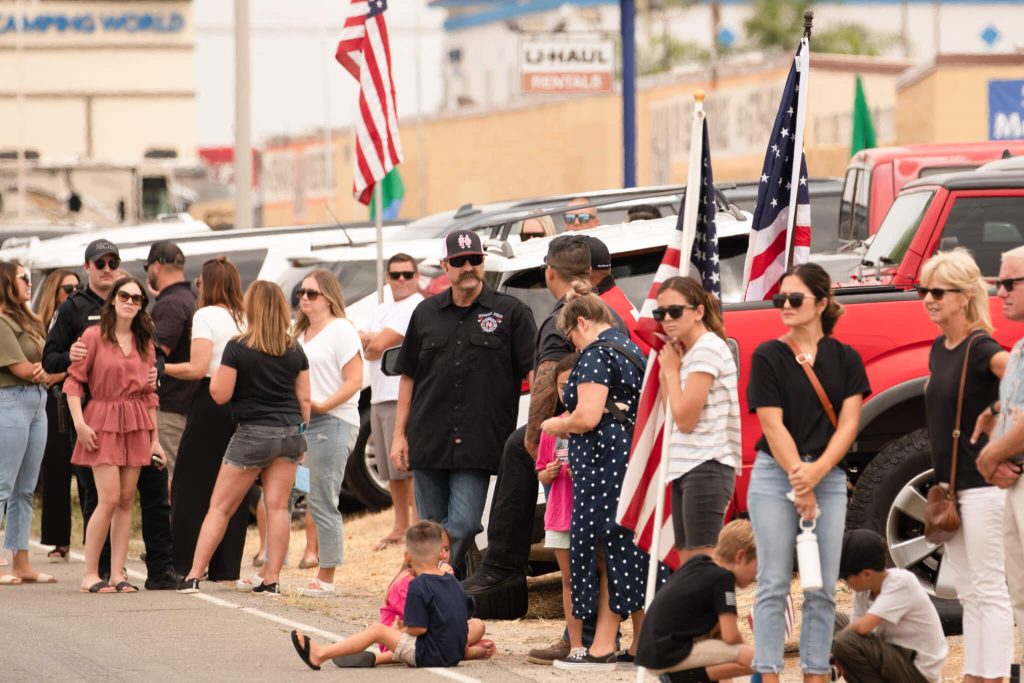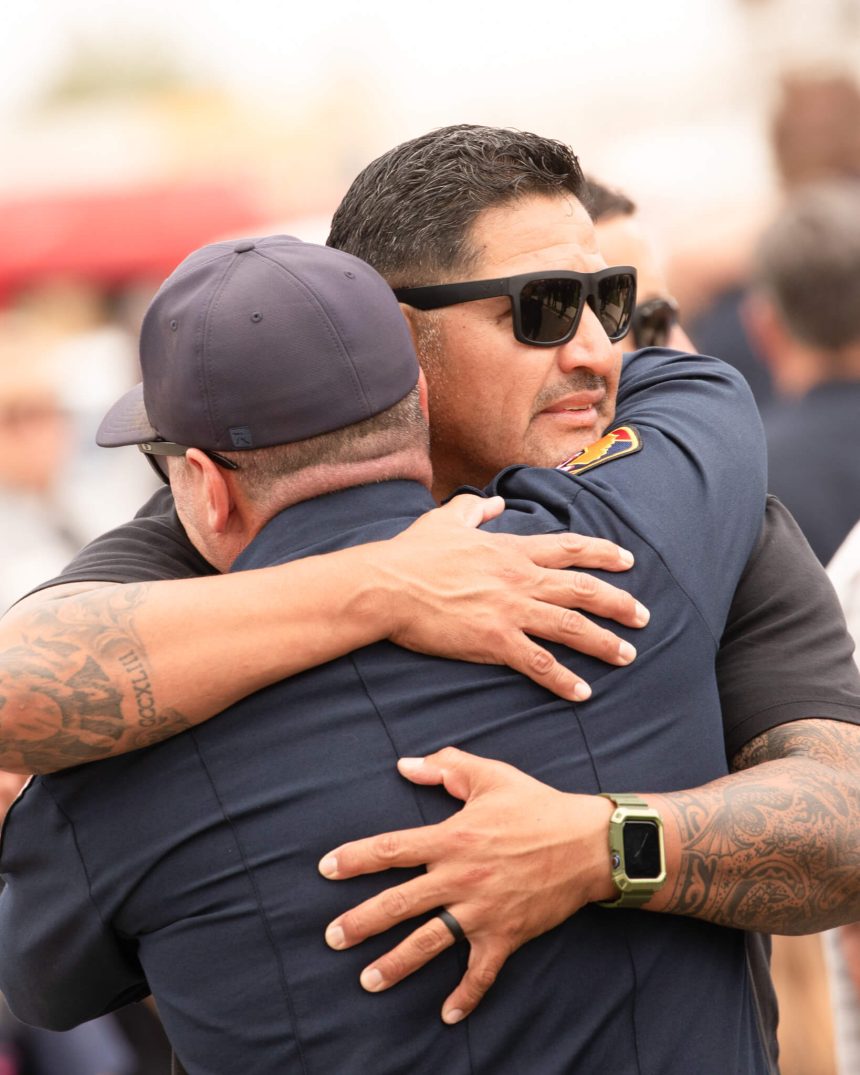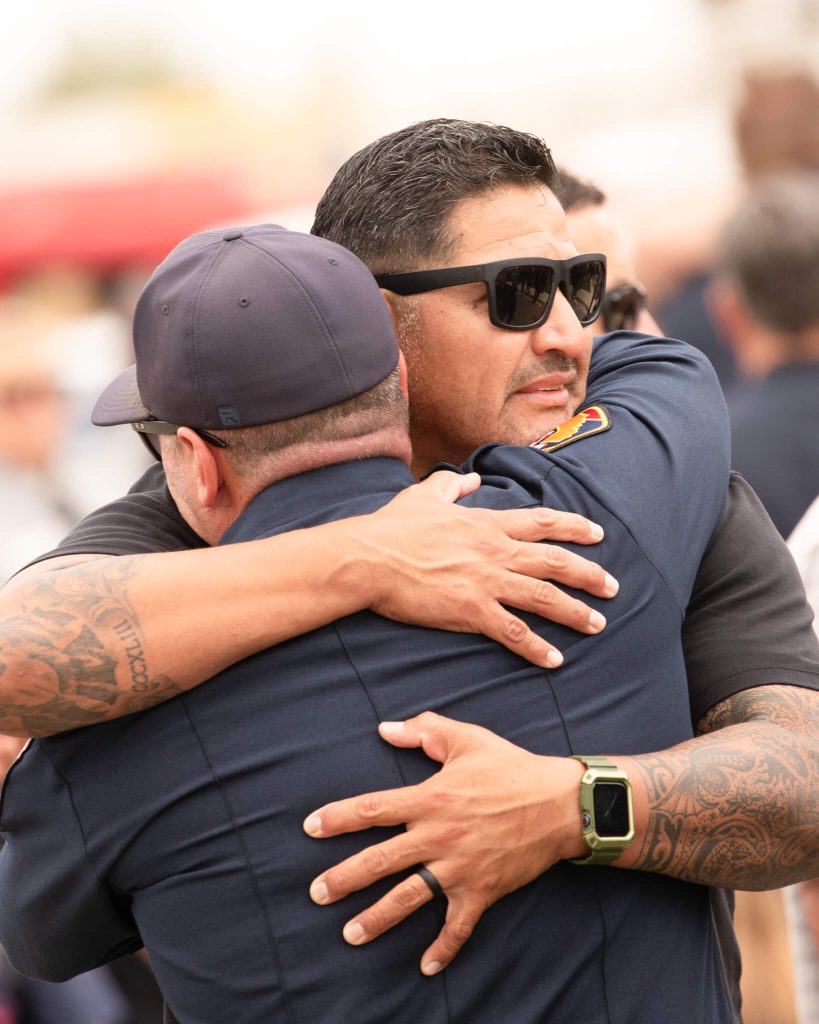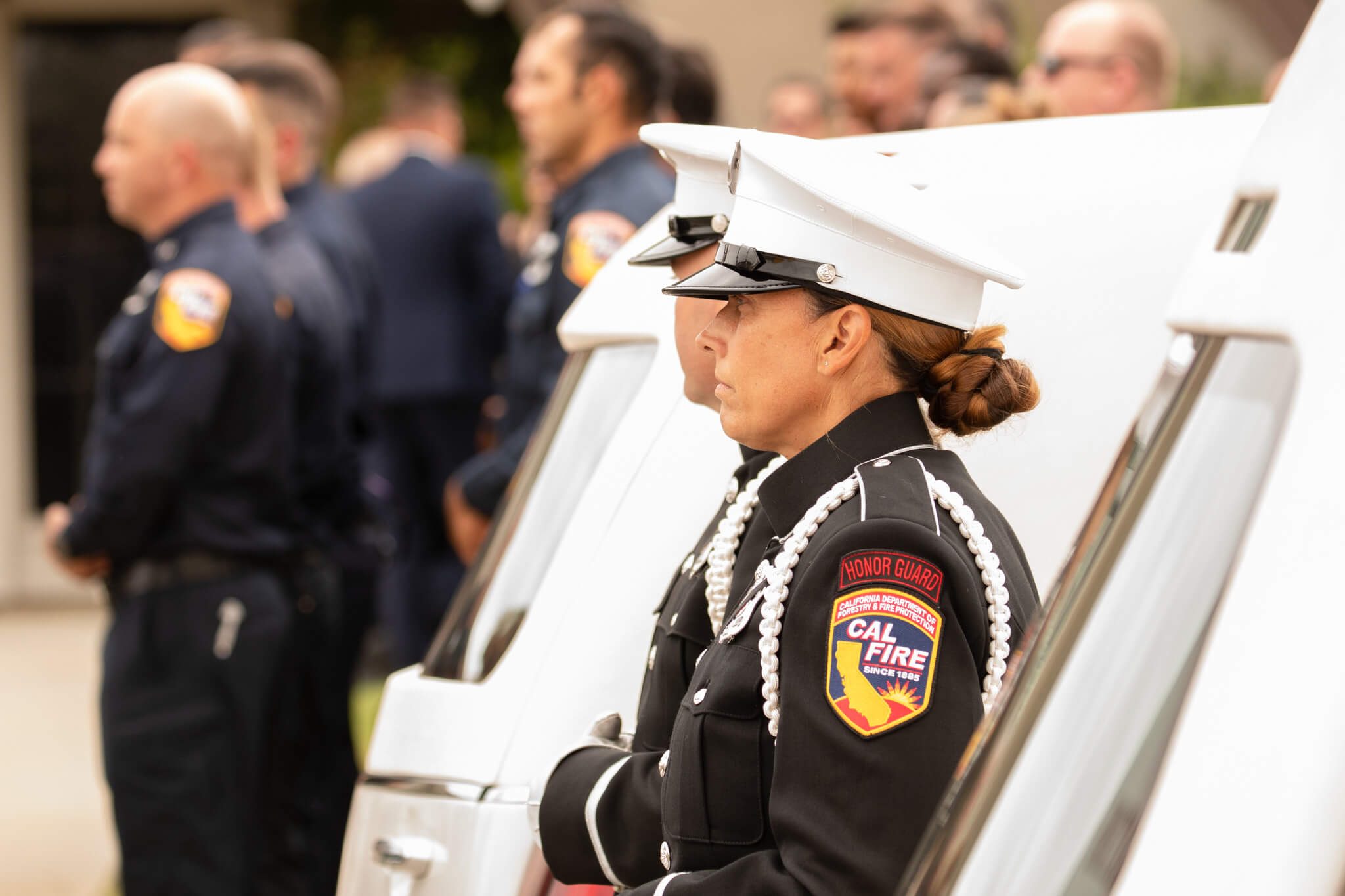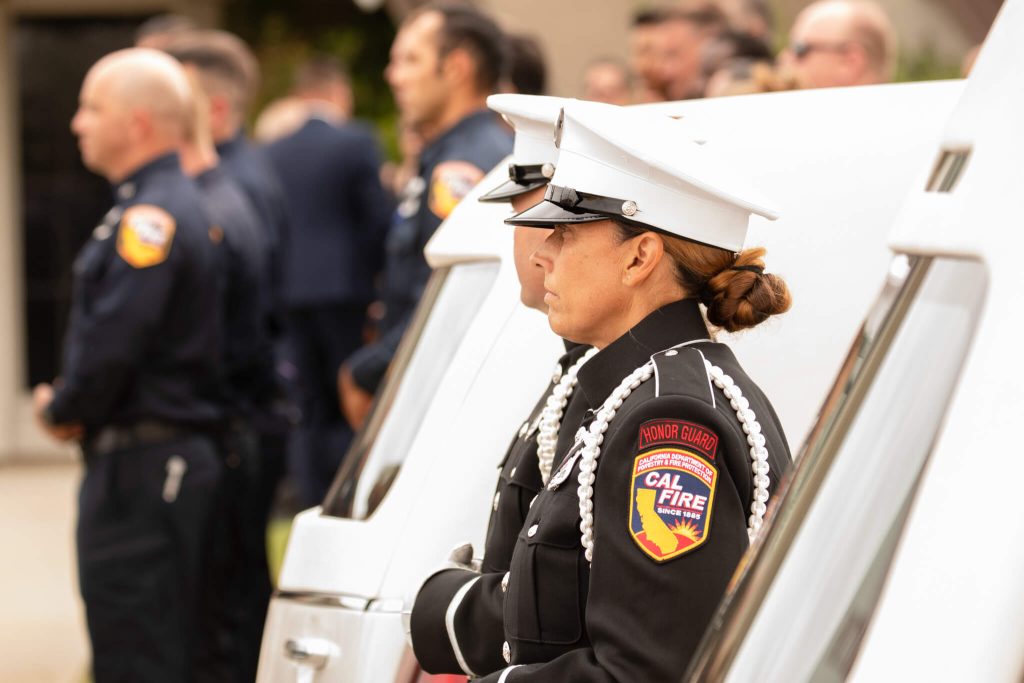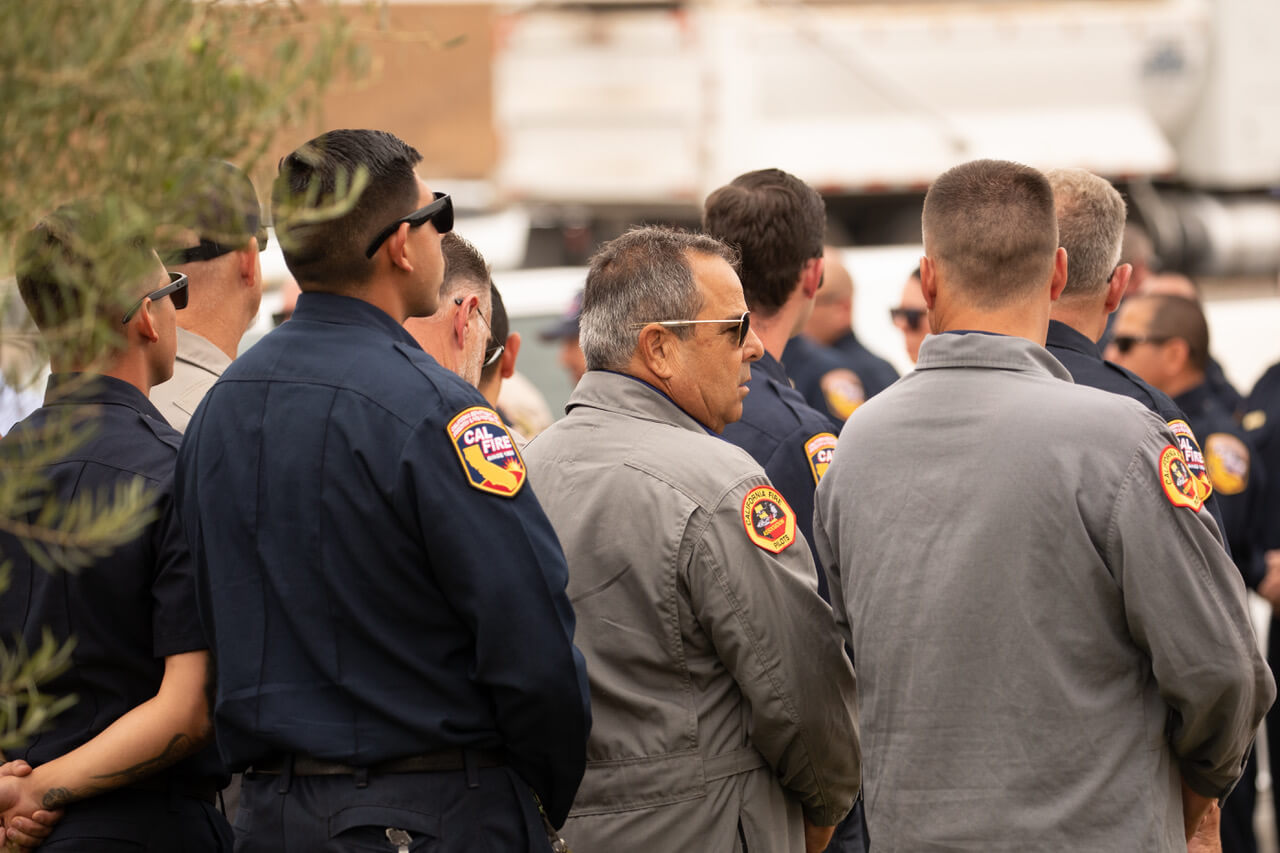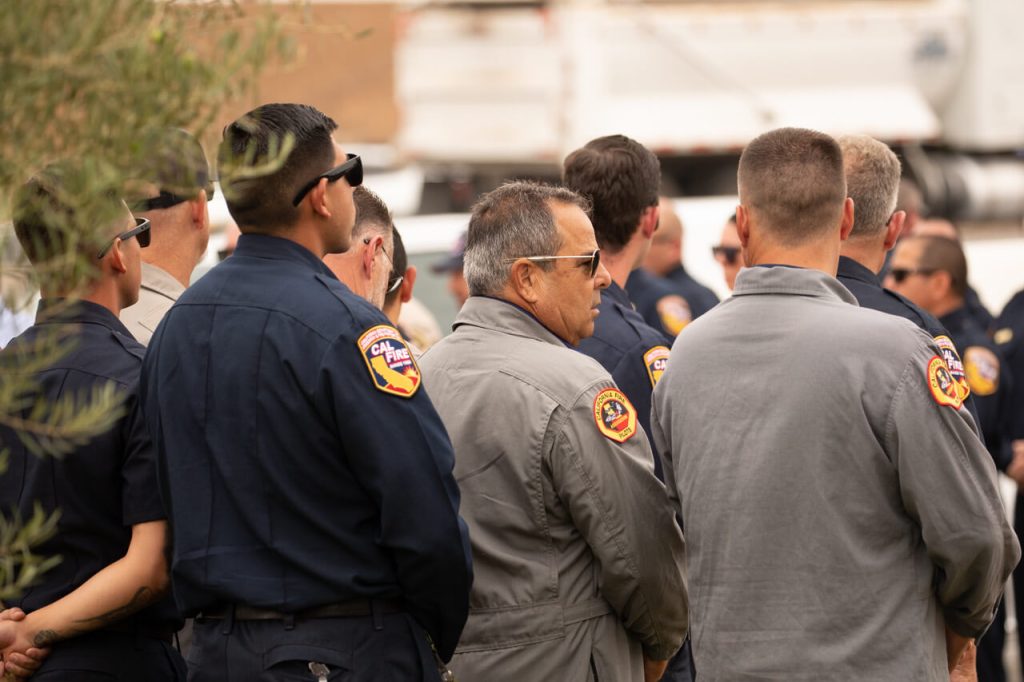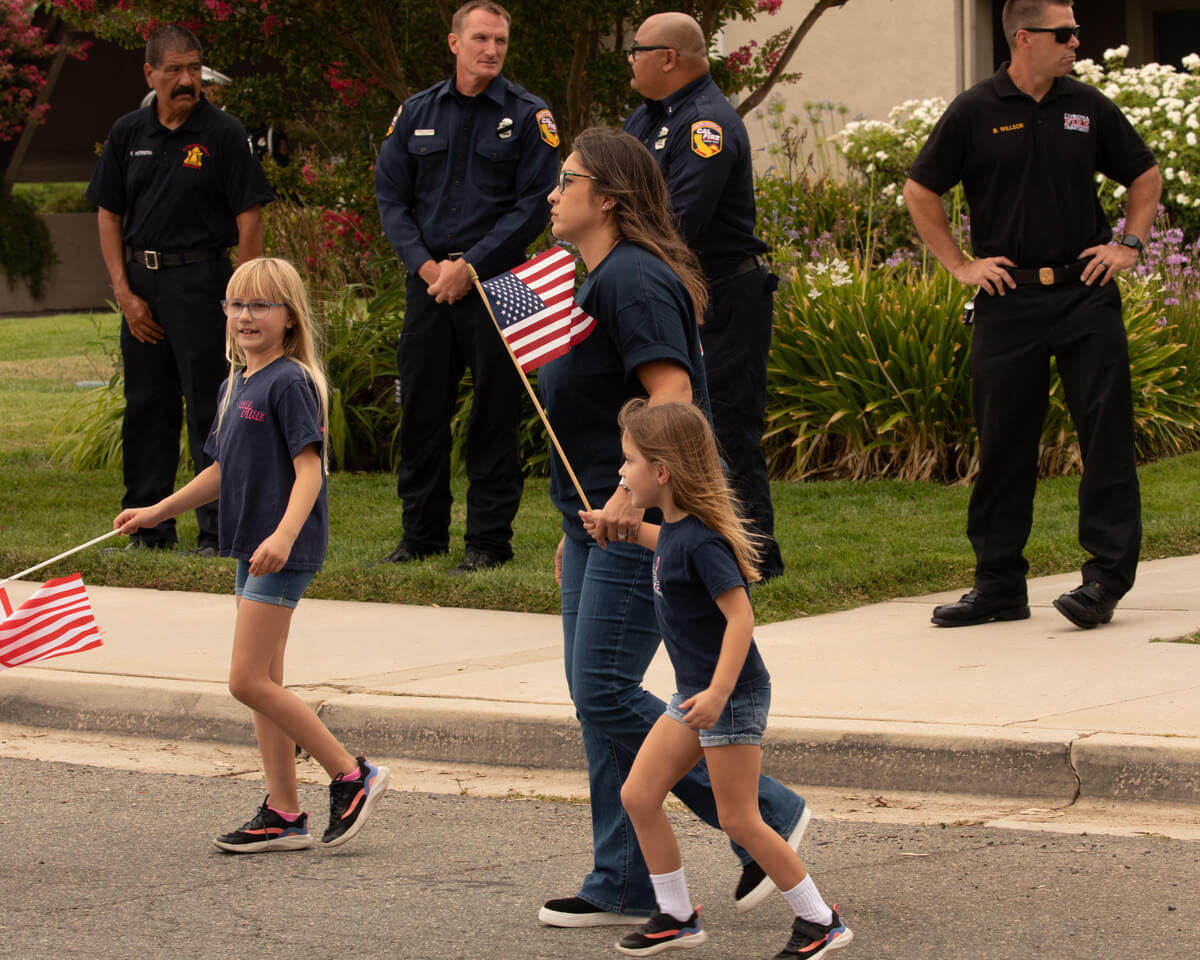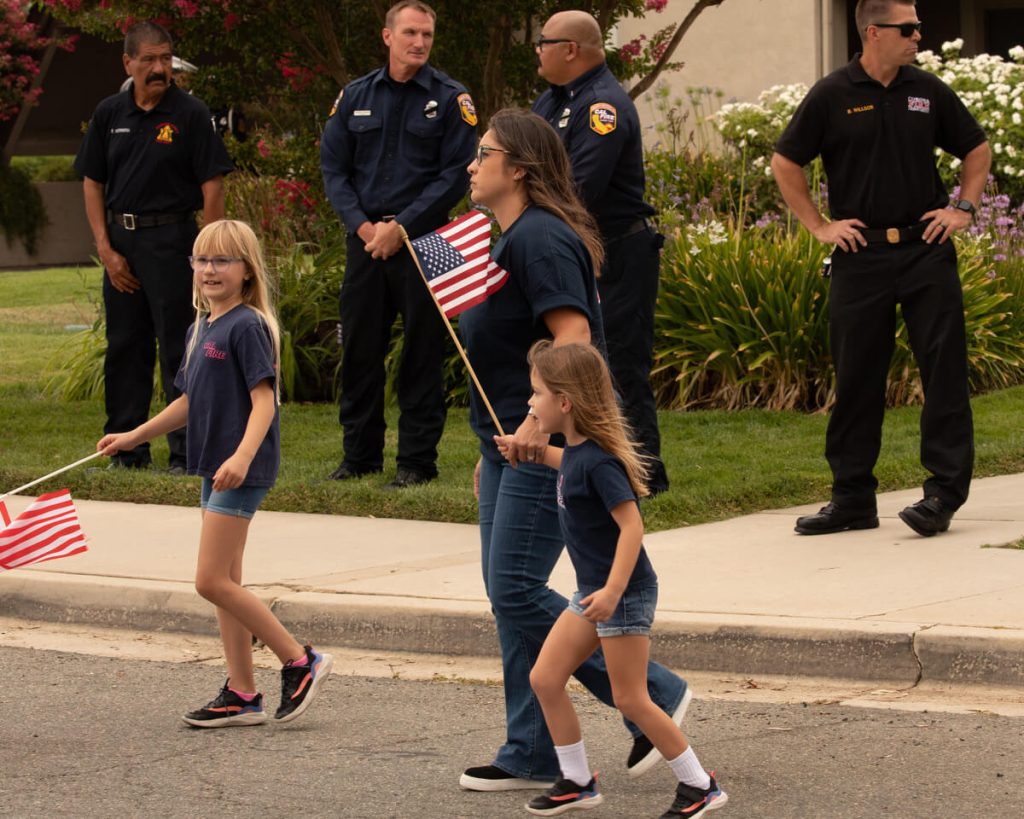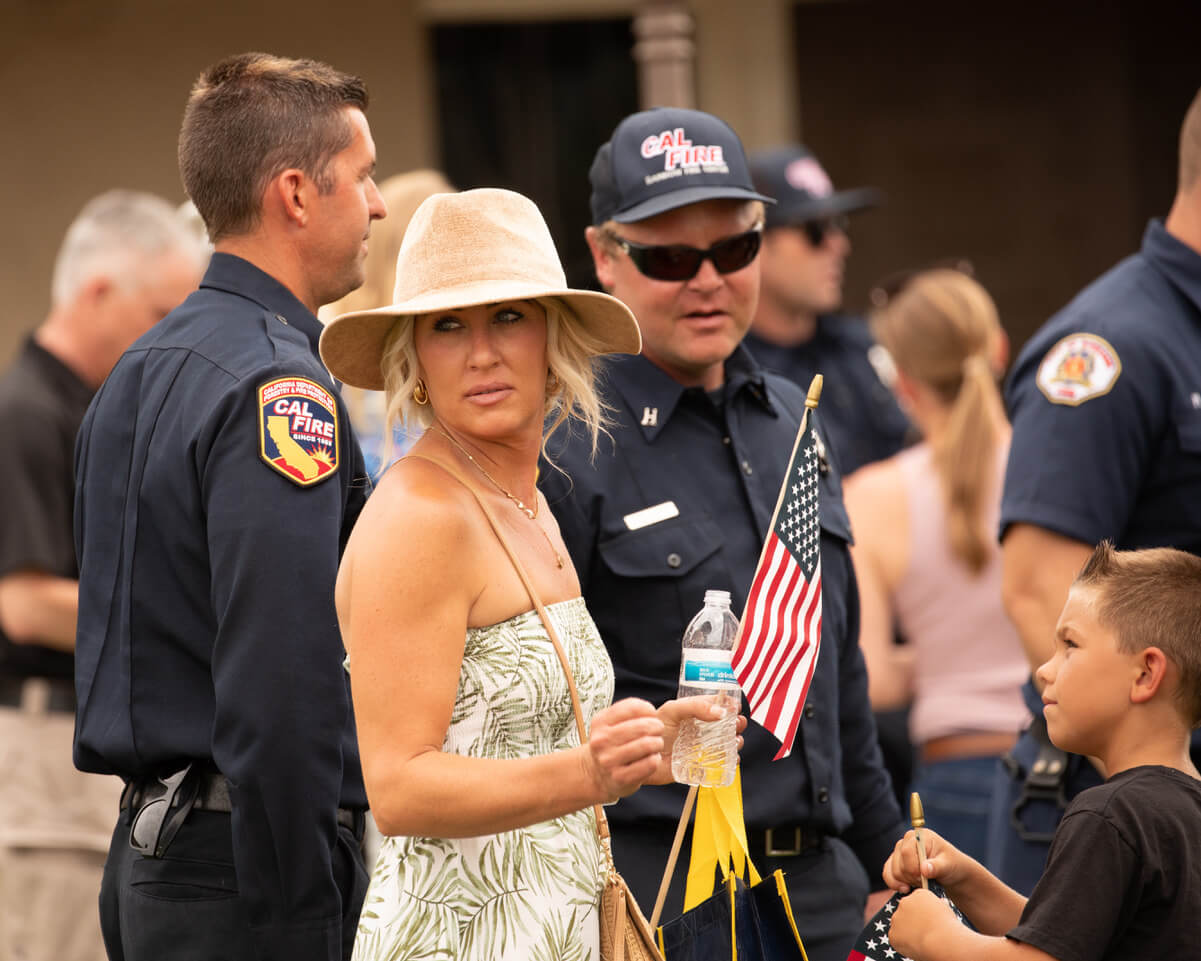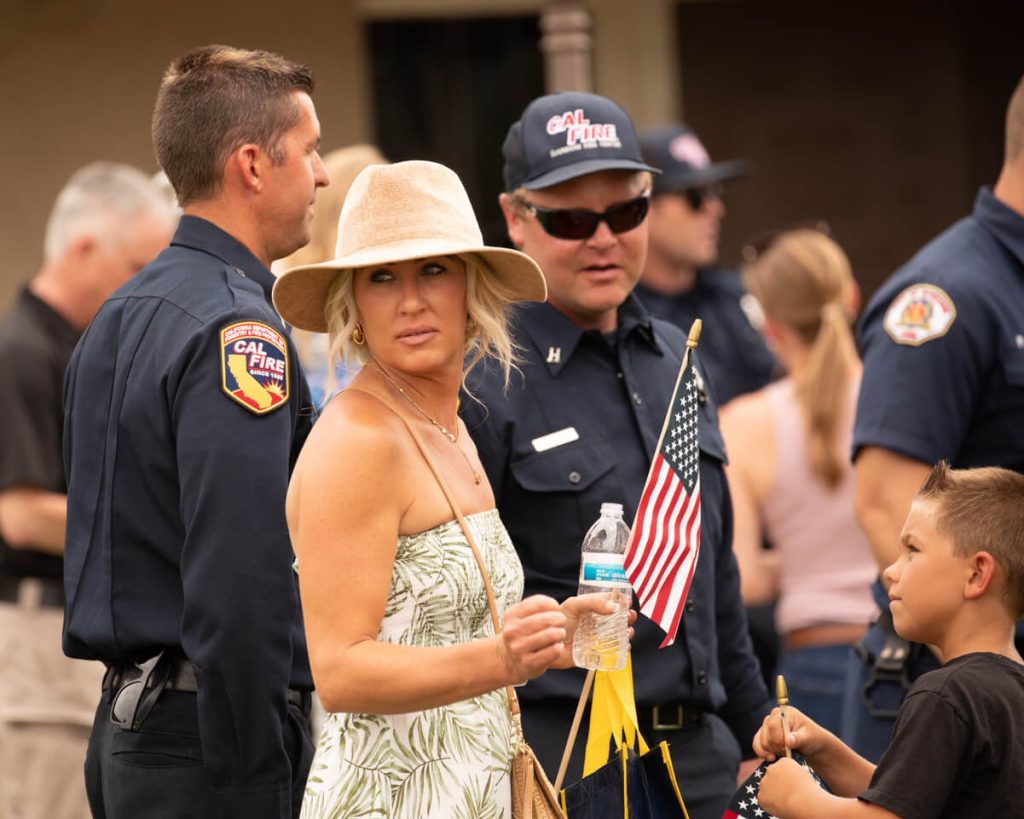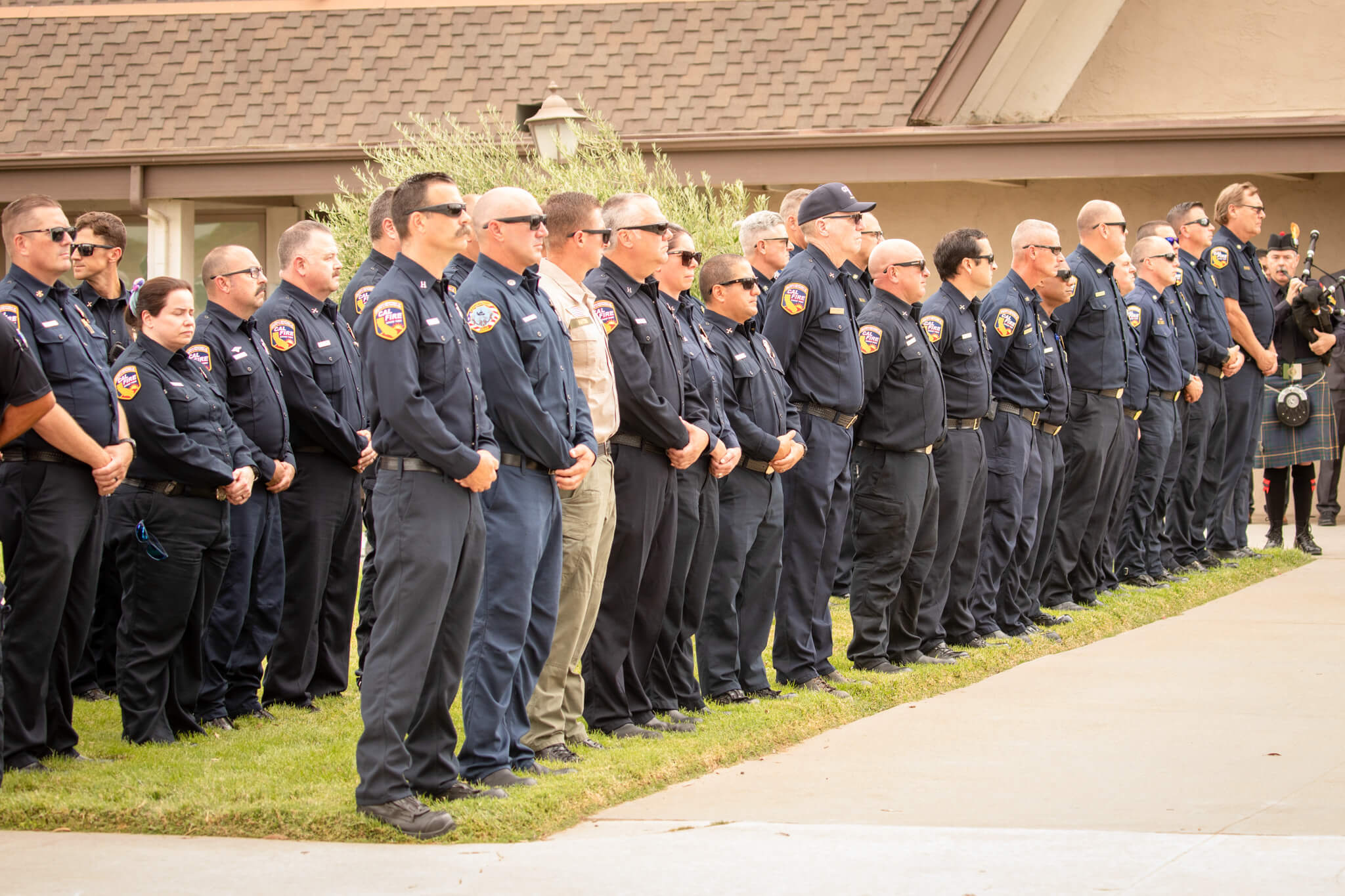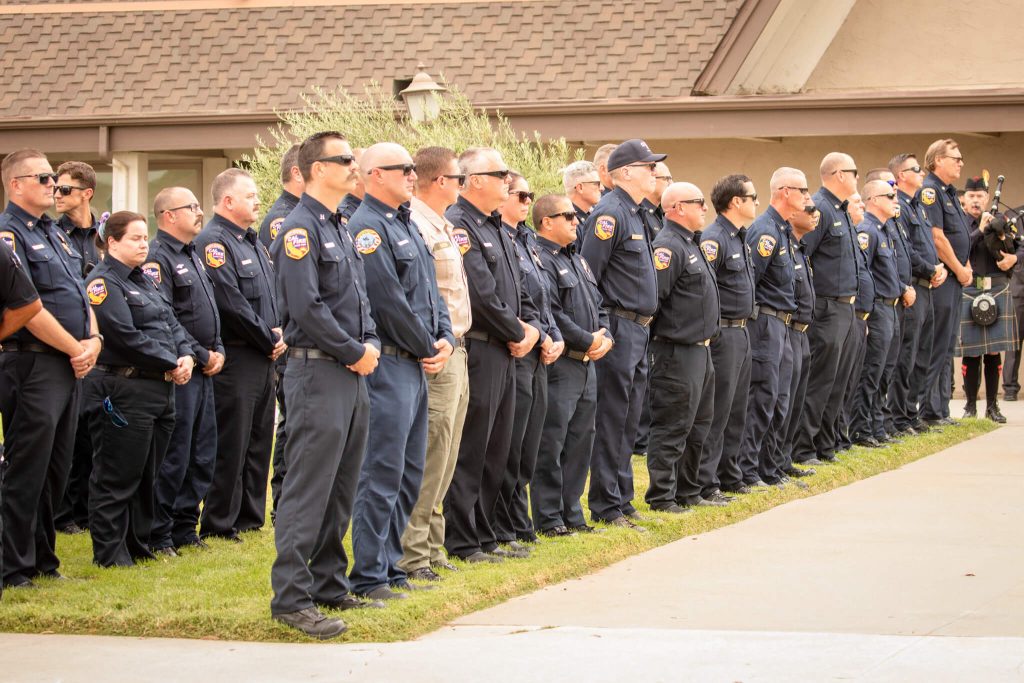 For More Local Riverside County News Visit www.zapinin.com.