Crews Torch over 100 Acres – Riverside County Fire Department
LAKE MATHEWS (CNS) – Fire crews Monday eliminated 105 acres of brush around Lake Mathews as part of a controlled burn to remove excess vegetation and restore native habitat, with one firefighter injured during the operation.
The prescribed burn was conducted between 6 a.m. and 1:15 p.m. in the area of El Sobrante and Palm roads, less than a half-mile from the east end of the lake.
A Riverside County Fire Department crewman suffered a minor burn injury and was taken to a hospital as a precaution, officials said.
The fire department coordinated with the county Habitat Conservation Agency and the Metropolitan Water District of Southern California to carry out Monday's operation.
The objective was to ultimately burn off 289 acres, but there was no immediate word on when another operation might be planned. Officials said the effort will aid in rehabilitating habitat for the burrowing owl and the Stephens' kangaroo rat.
Some motorists traveling area freeways did contact the California Highway Patrol when they spotted smoke columns from the controlled burn, which was monitored by a Cal Fire water-dropping helicopter crew to ensure no flames escaped boundaries established for the operation.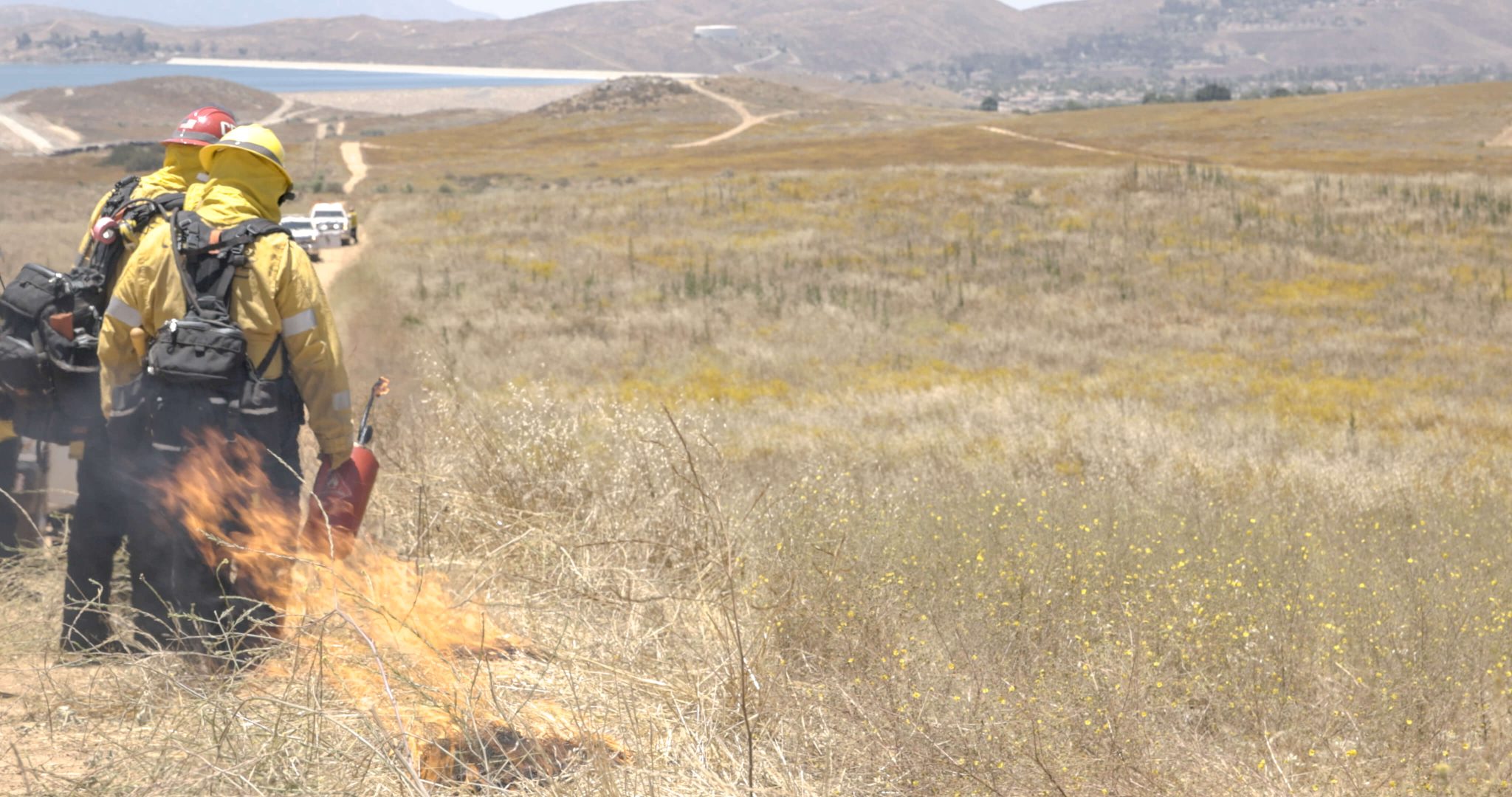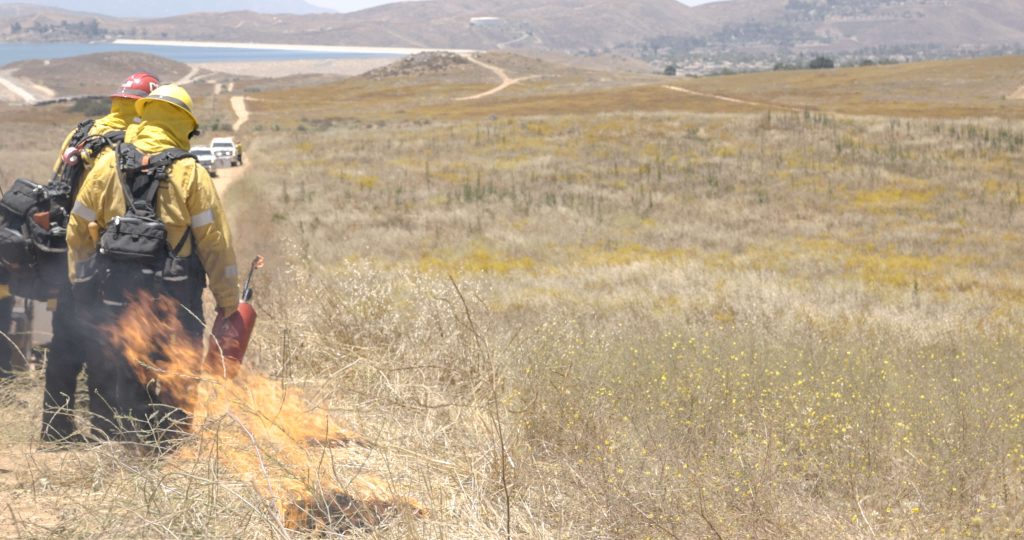 For More Riverside County News Visit www.zapinin.com.