Londynn Jones
CORONA (CNS) – The U.S. won the gold medal in the FIBA U19 Women's
World Cup with a 69-66 victory over Spain today in Madrid, with a roster
including former Centennial High School standout Londynn Jones.
Ohio State forward Cotie McMahon made the tie-breaking layup with 22
seconds to play and Spain was unable to get a shot off on its final two
possessions as the U.S. won the tournament for the third consecutive time and
ninth time in the past 10 editions.
The U.S. entered the fourth quarter with a 54-52 lead. Incoming Notre
Dame freshman guard Hannah Hidalgo's 3-point basket with six minutes, 14
seconds remaining capped a tie-breaking 8-0 run that gave the U.S. a 62-54
lead.
Guard Elena Buenavida scored five points during Spain's ensuing 7-0
run that cut the deficit to 62-61 with 3:46 left. McMahon ended the run with a
driving layup with 3:03 to play.
Spain tied the score, 66-66, on Buenavida's 3-point play with 1:25
remaining and guard Iyana Martin Carrion's driving layup with 45 seconds left.
Spain did not get a shot off on the possession following McMahon's
basket, with Hidalgo stealing the ball from guard Alicia Florez Getino with 11
seconds to play.
UCLA guard Kiki Rice made the first of two free throws following
Hidalgo's steal. Center Awa Fam grabbed the rebound after Rice missed her
second free throw but Spain was again unable to get a shot off.
McMahon led the Americans with 16, making six of eight shots and four
of five free throws. University of South Carolina sophomore guard Chloe Kitts
was the other American in double figures with 15 points, making seven of 12
shots.
Carrion led all scorers with 19, while Buenavida added 16 and Fam 11
in front of a crowd announced at 7,033 at Palacio de Deportes de la Comunidad
Madrid.
Jones, a 5-foot, 5-inch UCLA sophomore guard, scored three points in
16:30 off the bench Sunday. She averaged 8.7 points in seven games in the
tournament, all as a substitute.
The gold medal was the third for Jones in international competition
She played on the U.S. teams that won the gold medals in the 2019 FIBA Americas
U16 Championship and 2022 FIBA U18 Americas Championship.
The U.S. was 7-0 in the tournament. The U.S. has won 21 consecutive
games since an 86-82 loss to Russia in the 2017 gold medal game.
Spain was 6-1. It is fourth in the girls rankings compiled by FIBA,
basketball's international governing body, based on recent performances in
international tournaments. The U.S. is ranked first.
Players in the tournament must be born on or after Jan. 1, 2004.
The tournament was first played in 1985, was played on a quadrennial
basis through 2005 and a biennial basis since 2007.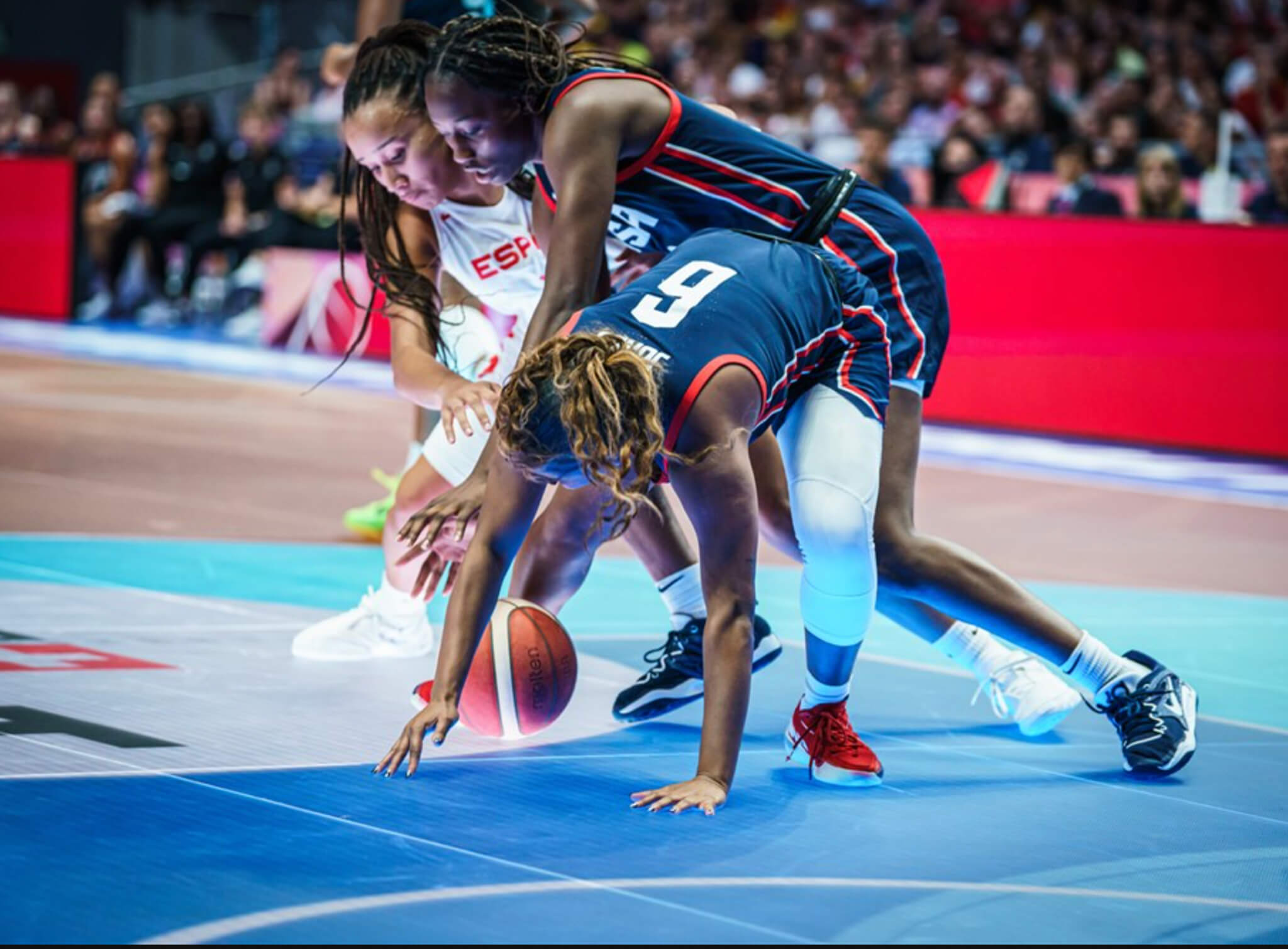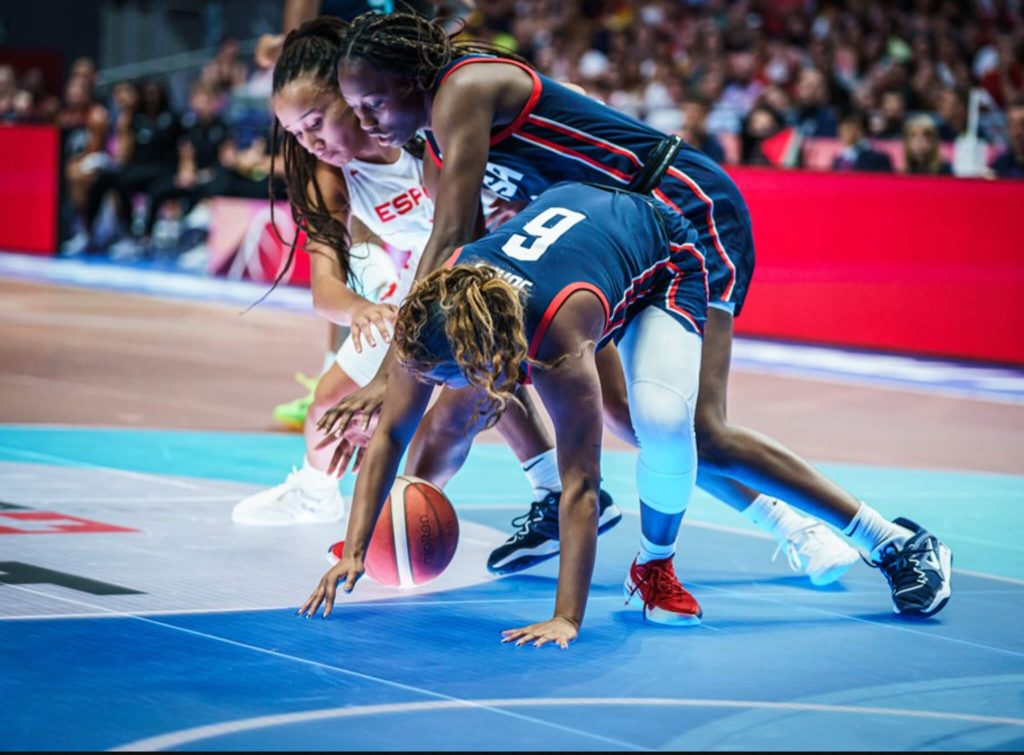 For More Local Sports News Visit www.zapinin.com.